Hi! so this is my first completed project to be posted on crafster
uber excited!!! so my little brother had to do an oral presentation on a country of his choice. he chose scotland and asked me to make him a kilt so he could get extra credit. despite not havening sewn anything for 4 years i agreed but took it a wee bit further and made a full out fit! flashes, tammy hat, sash & an imitation kilt! oh and a small project from the extra material
on to the pics!
Flashes
(they hold up socks)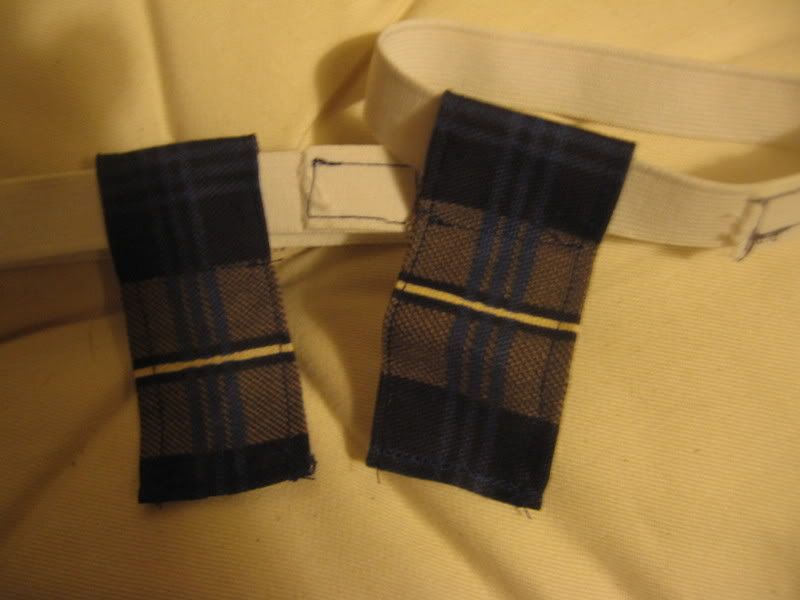 Tammy hat
Sash
(reaches from the top of the door all the way to the bottom)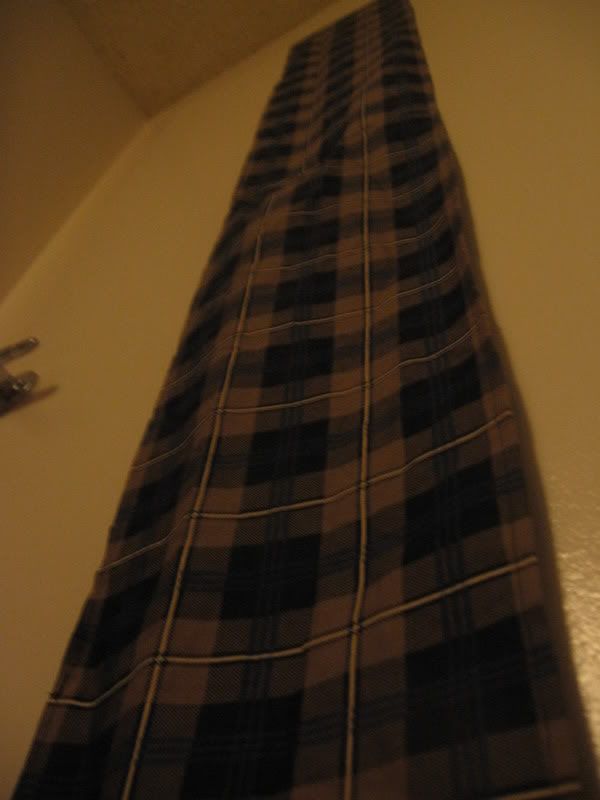 imitation kilt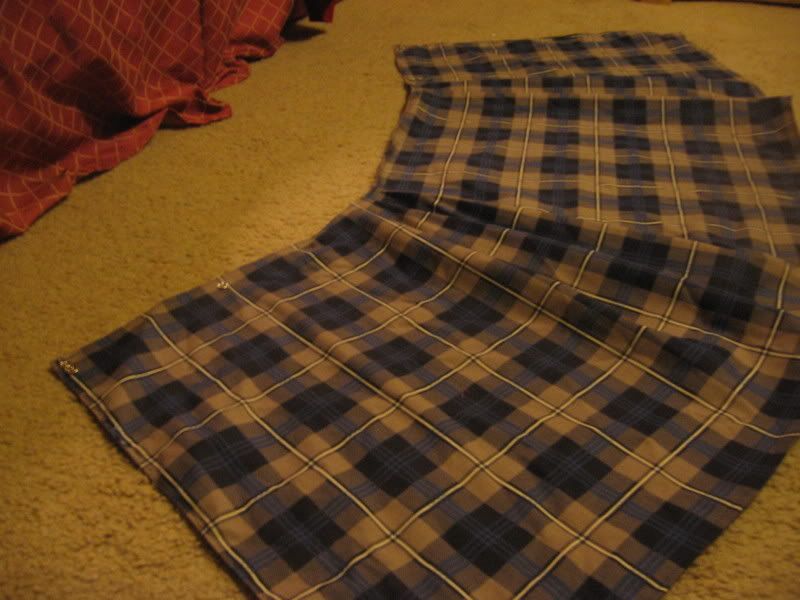 i made 5 pleats cause i didnt have enough material to do a full kilt all pleated so two to the side and three in the back.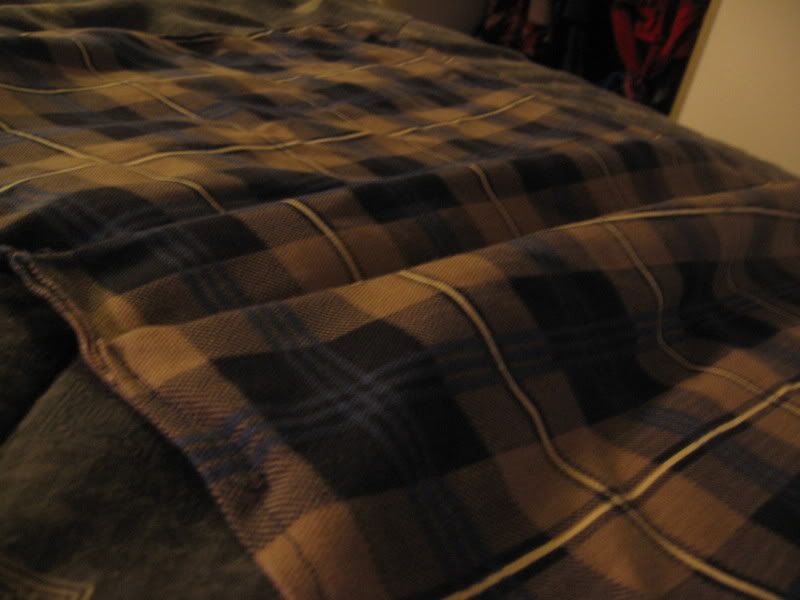 i used snaps to hold it together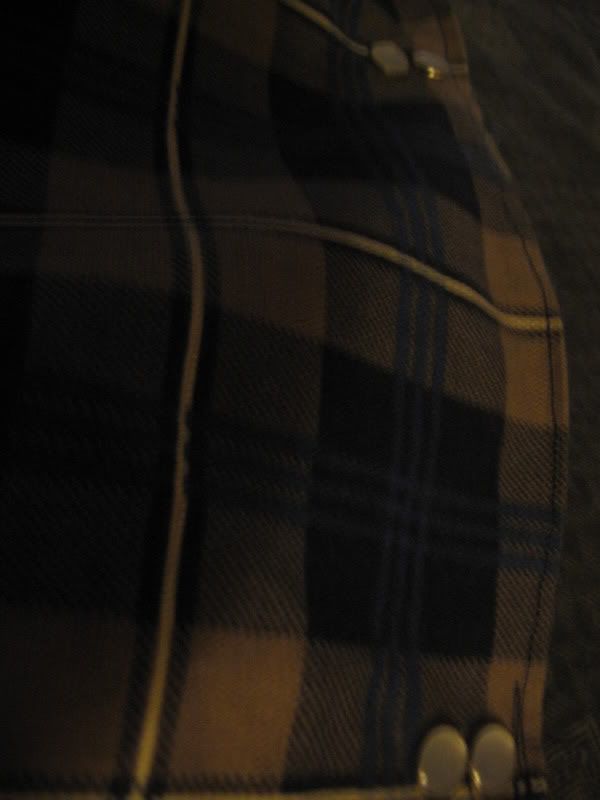 My bro in his full outfit
(isnt he handsome?)
DOG KILT!
That side project i mentioned, made from excess fabric for my puppy toby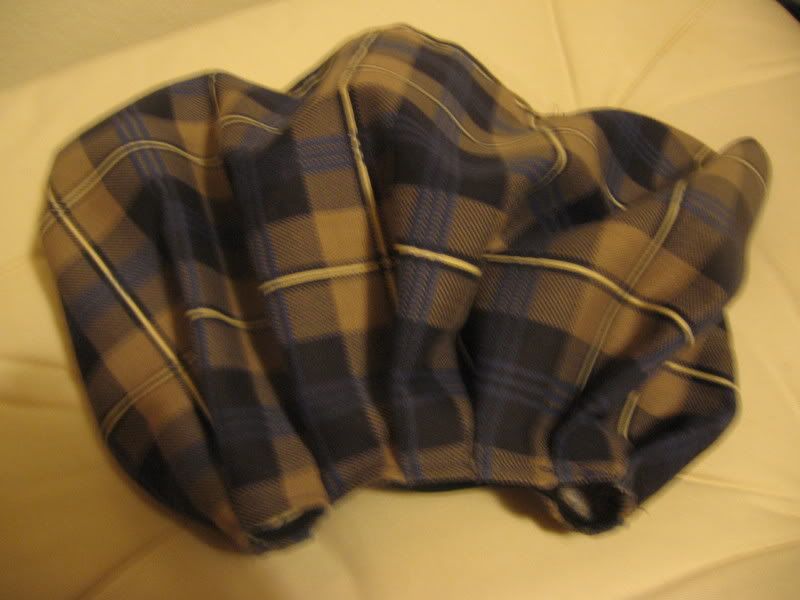 Toby in his kilt
(hes so cute <3)
all in all im throughly happy with everything but the tammy hat cause it didnt turn out right and i never hemed the edges