Here is my stuff I got from Lexie123! I love them! And so does Angel!
This is a fishie bed for my kitteh to sleep and borrow in;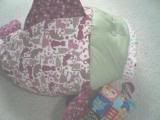 Here is another view of the fishie! I tired to get a picture of her in it, but she came out before I could take her picture.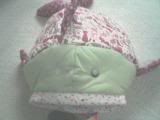 Lexie also made me an apron and a couple of pot holders.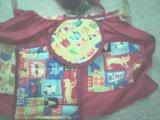 And finally Angels toys- we have a pouch filled with catnip, a mouse and a ball to hang on the door knob, but i just drag it around and she runs after it!