Finally posting a pic of my bracelets. I'm not wearing them yet- I have to do micro sampling for work on Friday- which means I'll need to take them off. So I'm waiting til this weekend to debut them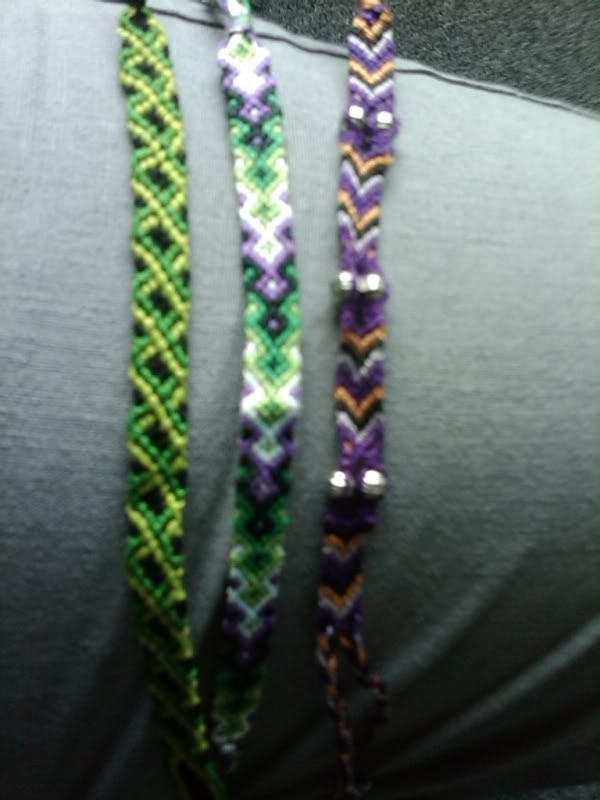 The one on the left is from EnerGbyDay (probably just killed her screen name!)- love the pattern- I looked online for hours to find what I'd use and never saw that one.
The middle is from t33ng1rlsqu4d- I almost used that pattern cuz I love it!!!!!
The last one is from pink_pamplemousse- love the beads!!!!!!!
Can't wait to wear them!!!! (stupid work!
)