Some resin casts.
Flowers:
simple yellow flower in a resin mold. I have been wearing this one a lot working retail and i constantly get comments on it. Most people get stuck on the fact that its a real flower =)
A flower petal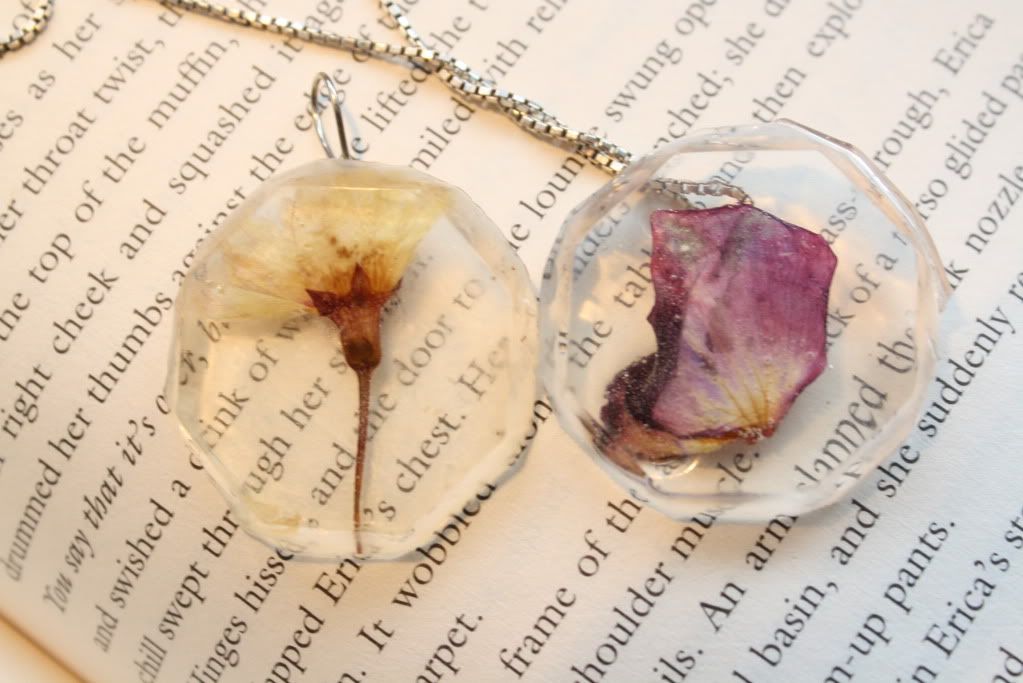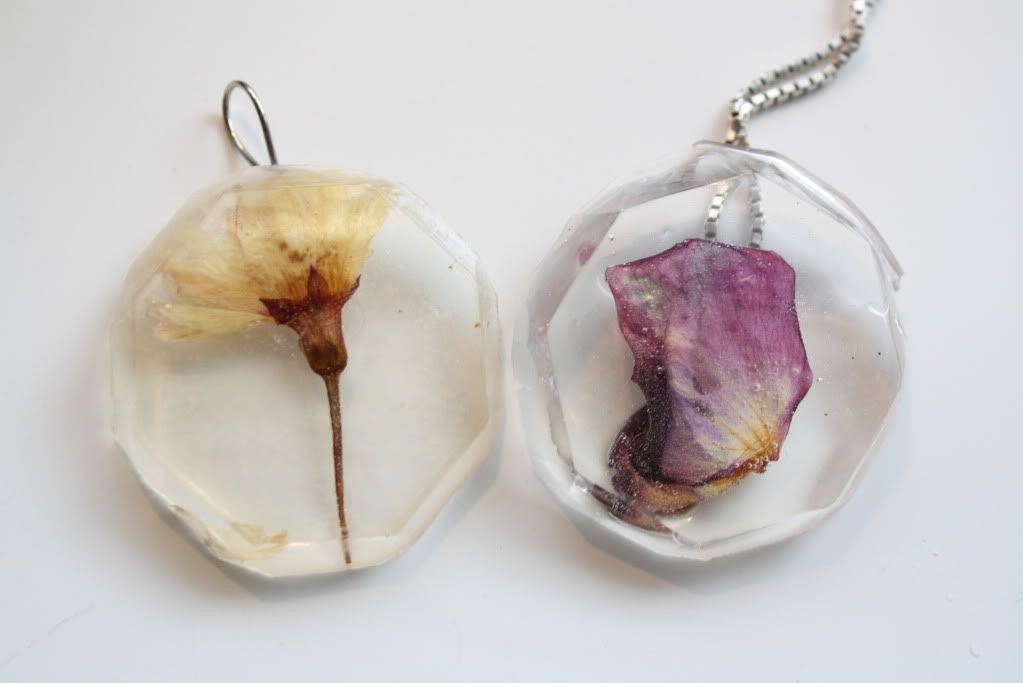 Shells and sprinkles: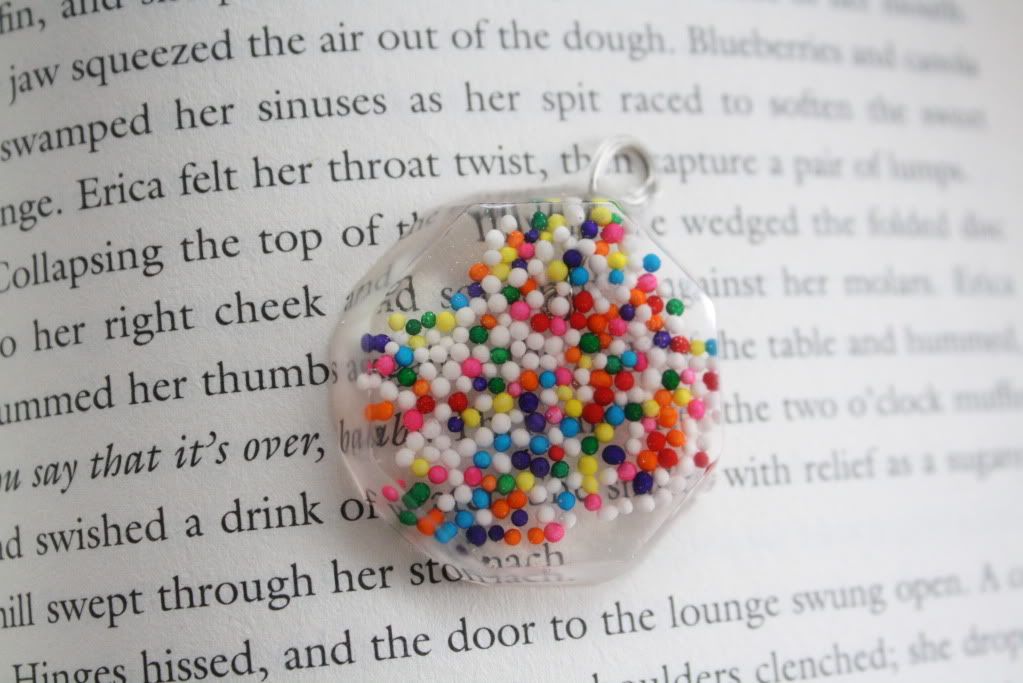 sprinkle heavy
it looks like a tear drop when on....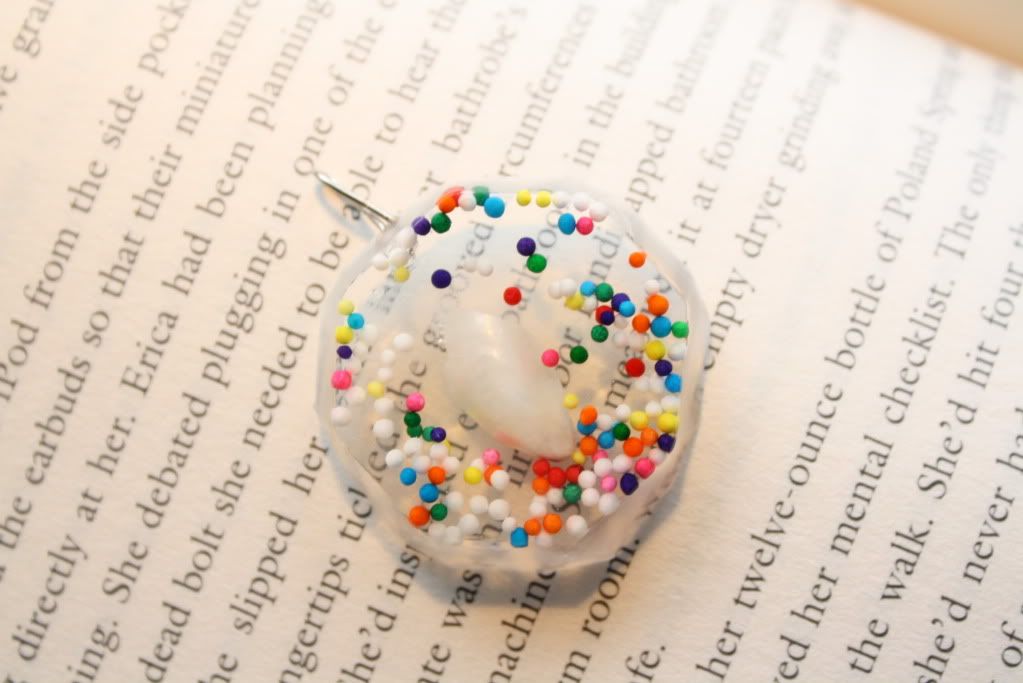 C&C greatly appreciated