Hello, This year my husband and I went as God's. I went as the Hindu Goddess Durga and Nart went as the Greek God Hades. It was so cute, he had not decided what to be and then he saw that skull mace and had to have it, so Hades it was. lol. Our costumes are a concoction of thrift store finds and stuff we had around the house.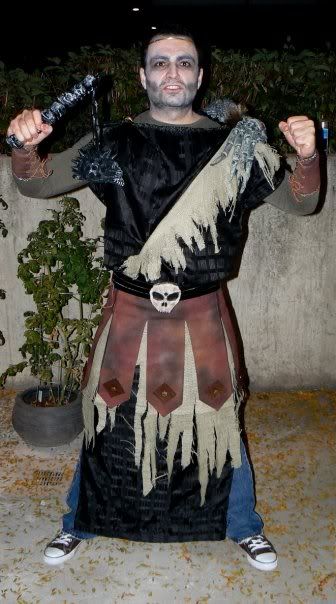 Hades was once a shower curtain, place mats, scraps of burlap, scraps of fake leather, and a piece of foam from a pillow. (I did not make the spider or mace)
My clothes I found at the Thrift store I just had to make alterations, I made most of my jewelry from stuff I just had around. I did not make the earrings or necklace. I made my head thingy out of trim, old jewelry and a glue gun of course. The nose ring was harder it is a old screw earring I painted and added a trinket and chain. IT is hard to see but on the other end of the chain is a bell so it wrapped around my ear. Then I got some fine tip permanent markers and drew henna like tattoos on. I had band aids wrapped around like 4 fingers, from the glass bottle my gold paint was in..that was not fun. I had gold paint everywhere.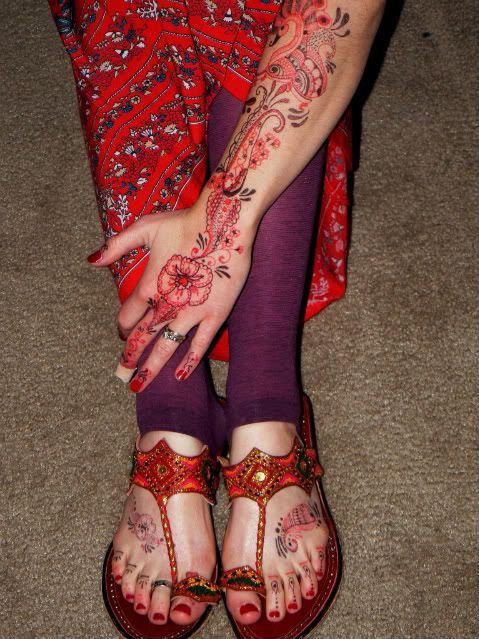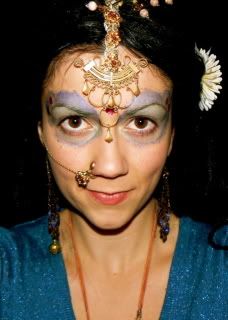 Despite the blood sweat and tears, I really like how they came out.