Though these are not the fantastic creations I have seen shared here before, I am still kinda chuffed up over them.
The Spawn had his 3rd birthday parties this weekend, one for preschool and one for family. (Technically his birthday was Dec 20th but I'll be damned if I was trying to have a party the weekend before Christmas during my busiest season for glass and try and get family together that weekend too!!
) The theme was Spider-man, or "Pidey" as The Spawn says.
The first cake, for his classmates, was from Jello Jigglers, only got about 7-8 inches in height, I am shooting for a full 12 inches next year.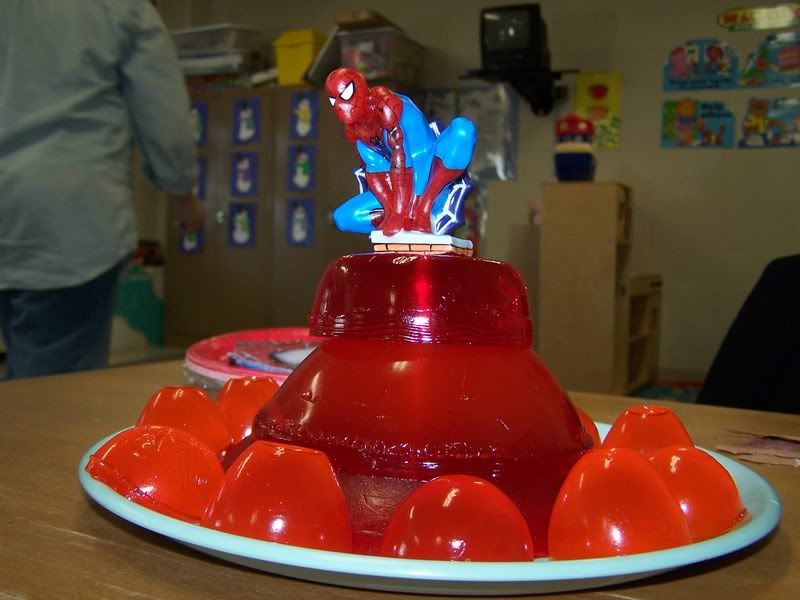 Action shot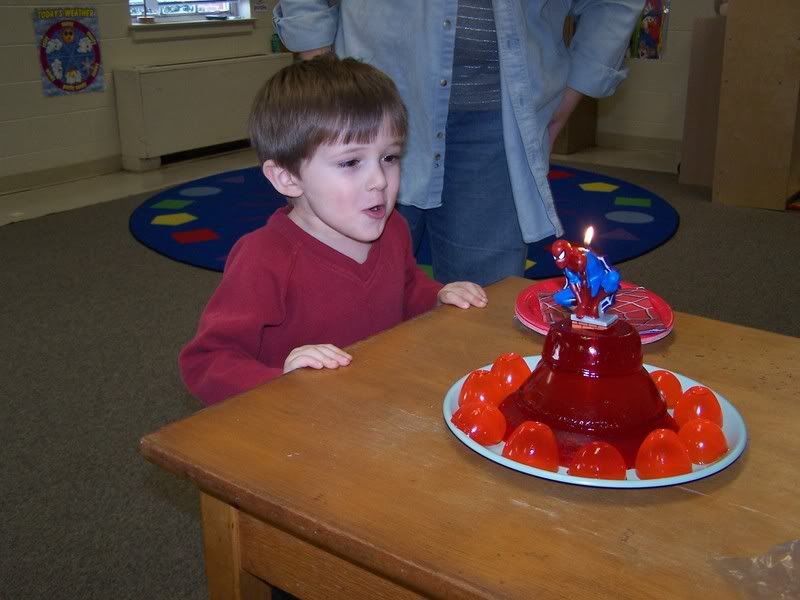 Then for the family we had chocolate on chocolate cupcakes I built a stacked form to give them height and then did a string art spiderweb with cross stitch string and watered down Elmers.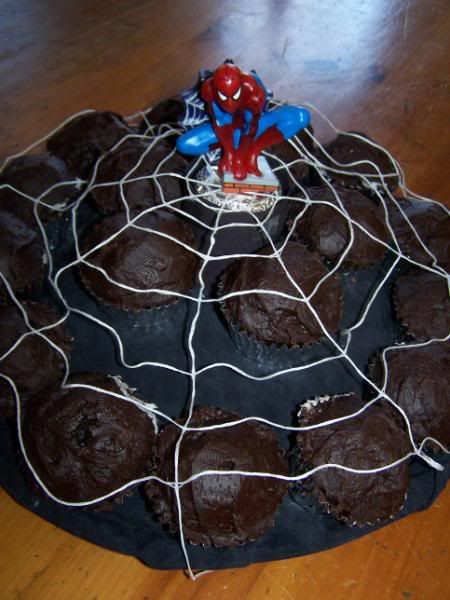 Yes, it's the same candle. LOL But at $3.50, I was using that suckah twice!
Hope you likee.