This is my past 2 week. I have been busy during nap times!
Baby alpaca, 2 ply, with baby hand in pic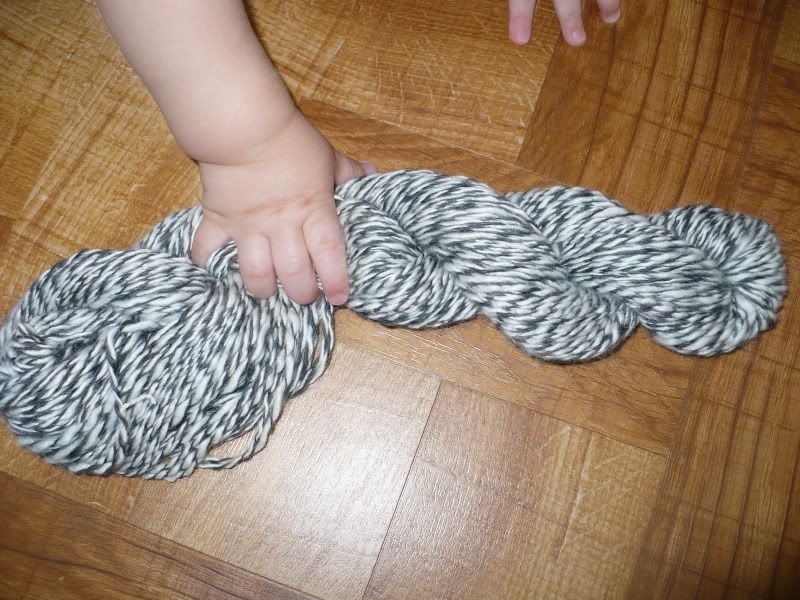 I made a pair of socks, mittens, and an ear flap hat out of less then a pound of the baby alpaca with more to spare. I am thinking another pair of socks.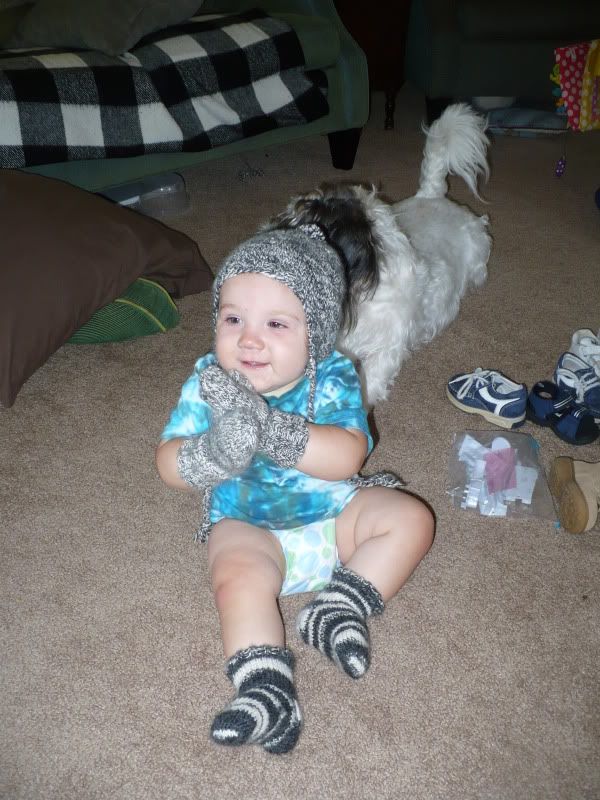 My favorite yarn yet! Handdyed by me, BFL, 2 ply, 8 WPI, 56 yards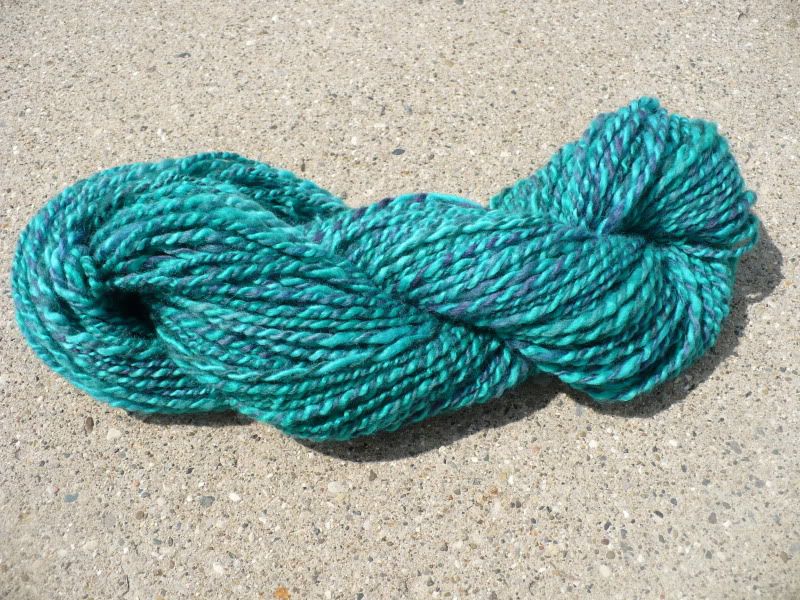 And just finished last night, Handdyed by me, BFL & corridale, single, 9 WPI, 58 yards thin and thick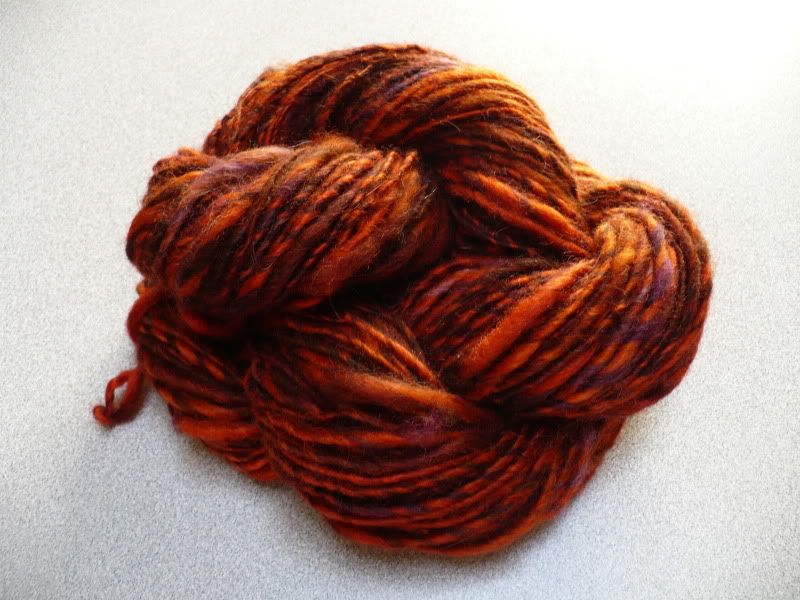 So proud, cant wait for next friday!