I am back in school to work on my MFA in Graphic design (well, will be in the grad program next fall-this semester I am still working on some undergrad classes.) Anyway, one of those classes asked us to do an Egg Drop. Had to be functional (the egg does not break with a three story drop) and aesthetically beautiful. Our group did not win the creativity or complexity priszes, but I still love it. We went whimsical!
Anyway, I felted a chicken around a styrofoam egg, then took that egg out and put in a real one for the drop. We had her in a basket with felted "hay" and a felted egg, then last minute added a parachute. I love how it turned out. It is only my second felted animal, and I LOVE doing them.
In her basket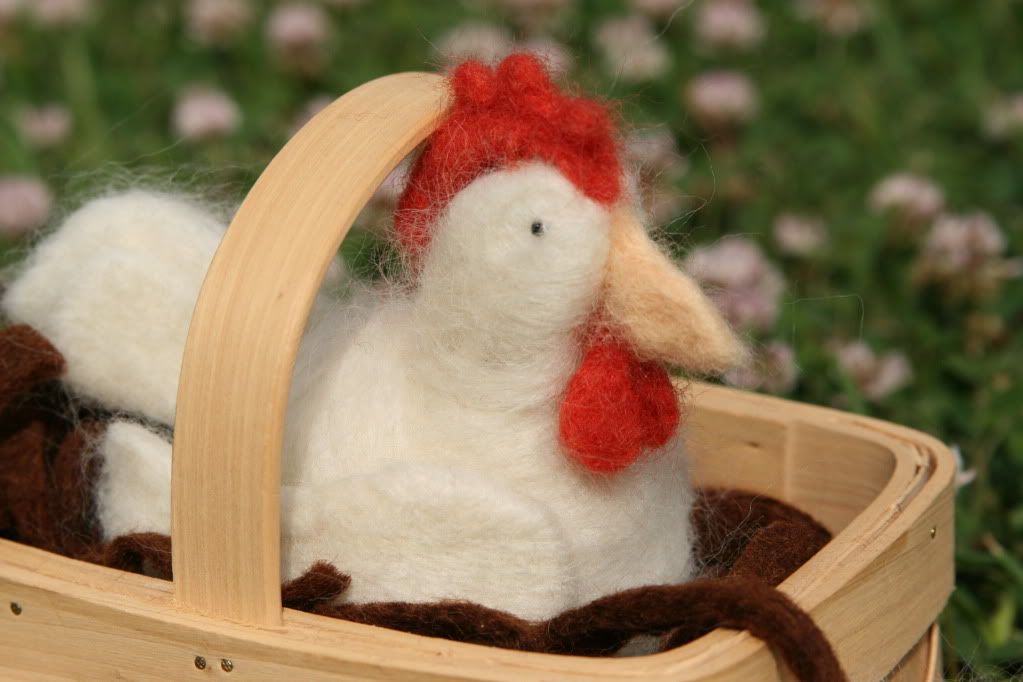 I don't have any with the parachute (someone else was taking those, but he does not seem to give a hoot about grades, so we have not seen them yet. Nope, not bitter at all about doing group projects with idiots. Sigh.