so back in middle school i started compulsively collaging things. it
began when i discovered i could order free catalogs from delia*s, etc,
and then when i was done perusing, i started cutting out the pictures
of the tshirt screen prints/patterns and very carefully collaging them
all together in what ended up looking like an insane pop culture
explosion on paper.

but that was a decade ago, and my collaging style has evolved greatly
since... so here are some pictures of more recent projects from the
past year or so.

this is the planner i bought for school/work this past year:



yuck, right?

well, it's one of those where you can insert pictures/whatev into its
cover, so i made these...

front:



back:



and voila! finished product: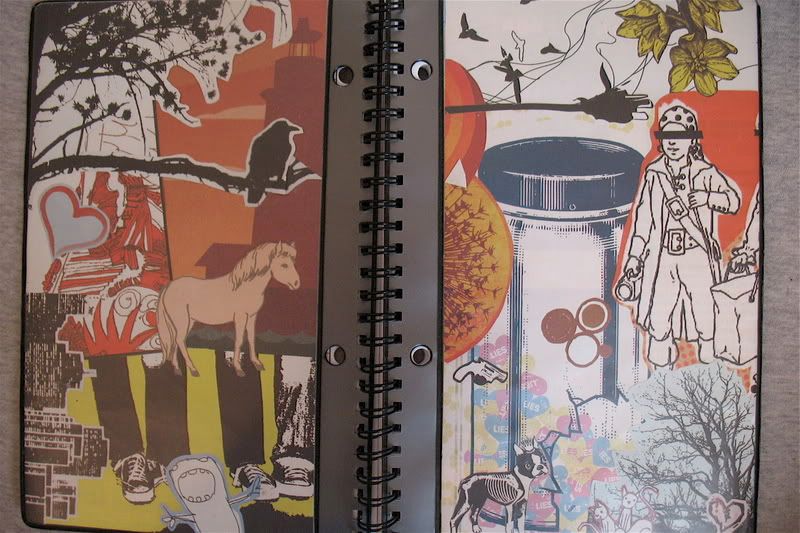 then this past summer, i was feeling collage-y, so i grabbed my mod
podge, and i zoned in on the switch plates/outlet plates in my house:

in my room:



for my roommate's room:



in the living room:



for all of these i used clippings/pictures i've collected from
magazines over the years.

that's all for now!