I was inspired by the cute water bracelet by "hearts and laserbeams" featured this month:https://www.craftster.org/forum/index.php?topic=225023.0. I also have a difficult time drinking the proper amount of water every day, so I'm hoping this will help me stay on track! I'm starting a "cleanse" thingy tomorrow (Isagenix, anyone else ever done this?), and drinking a bazillion ounces of water daily is a part of it.
I dunno where I been, but I'd never heard of those Weight Watchers bracelets before I saw "hearts and laserbeams'" post, but what a great way to keep track of stuff like this discreetly.
Sorry if the images take a long time to load. I think they may be very texture-y!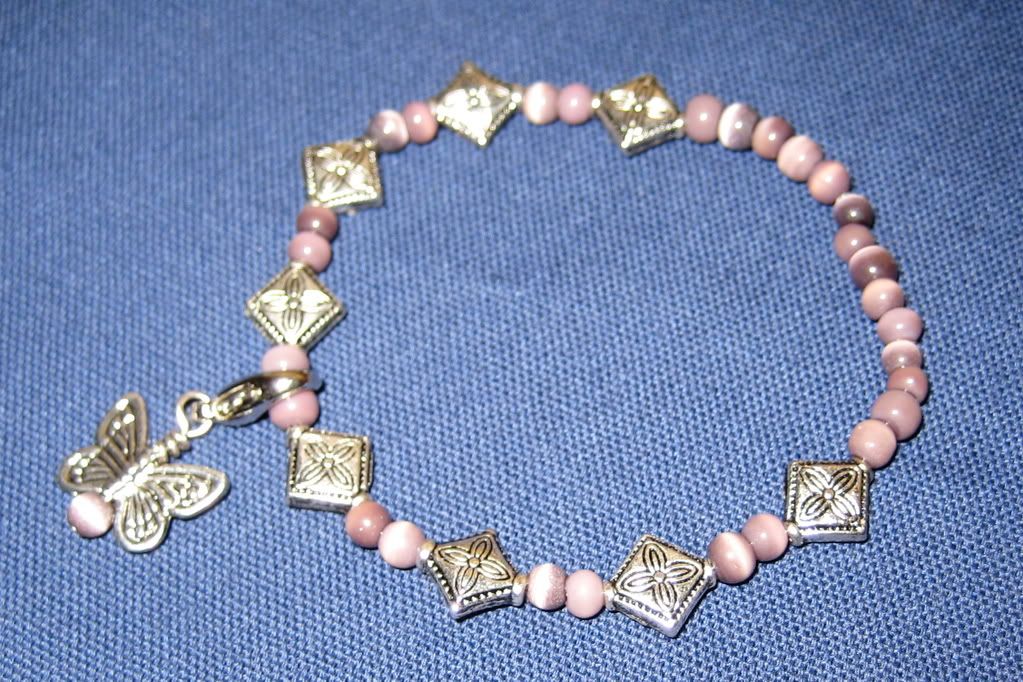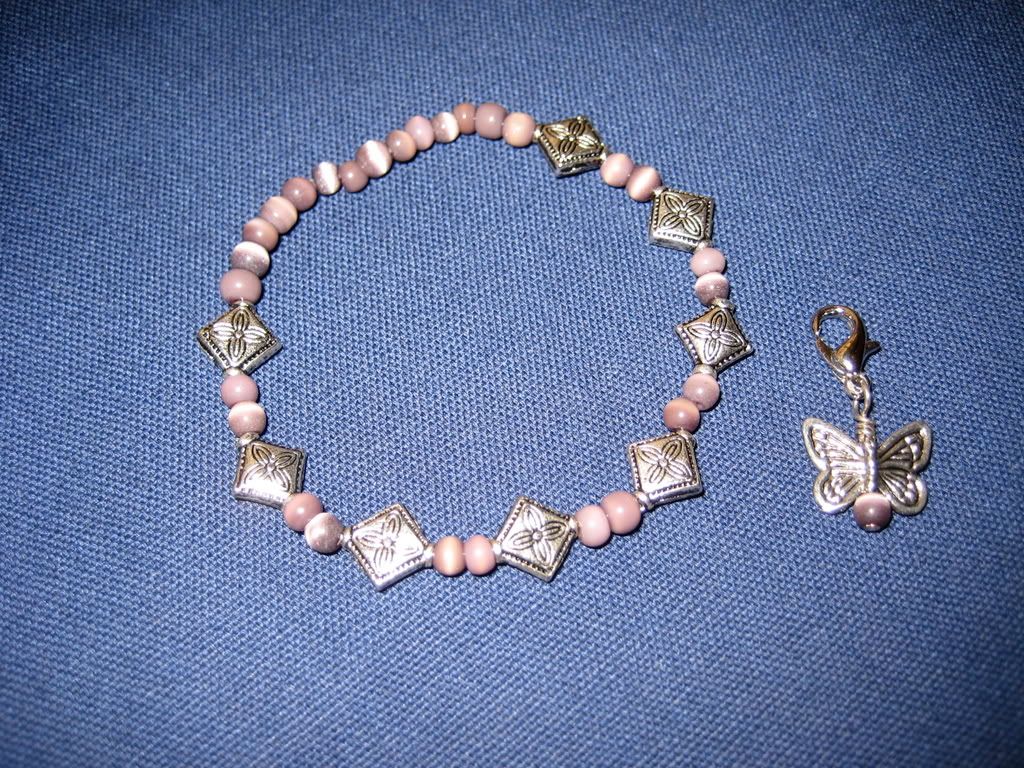 For anyone who hasn't seen the original, you move the moveable charm over one place for each glass of water you drink throughout the day, until you either complete the 64 oz. or float away on a river of pee.
For mine, I used glass cat's eye beads in an amethyst color (they look pink in the photos, but they're a darker purple in real life). Each silver diamond represents one eight-ounce glass of water. And for my moveable charm, I couldn't find a cup charm (and, frankly, it would remind me too much of red wine, which is a major component in my weight-loss issues!
), so I chose a butterfly because they're symbolic of positive change and development.
The silver bits are only silver-plated, so I hope they hold up okay to regular wear. I guess we'll find out!
Thanks for looking!