I made this one for the Terri Windling benefit auction a few months back (and was pleased to see it fetch a decent donation, too!)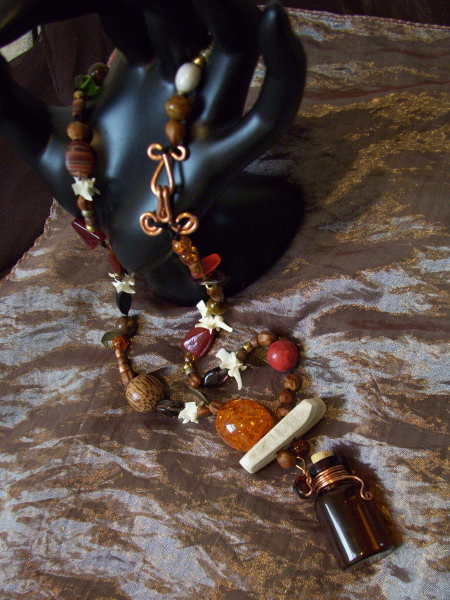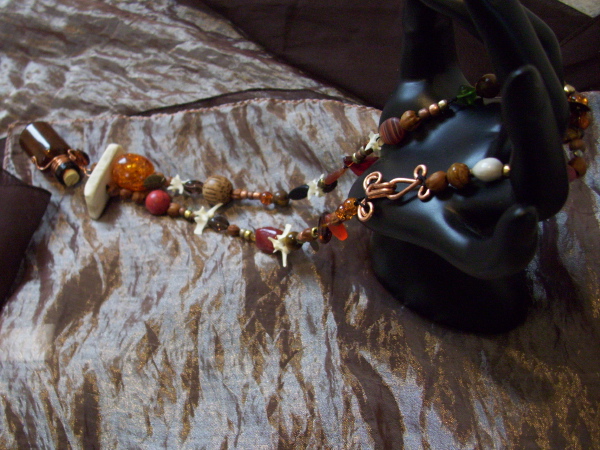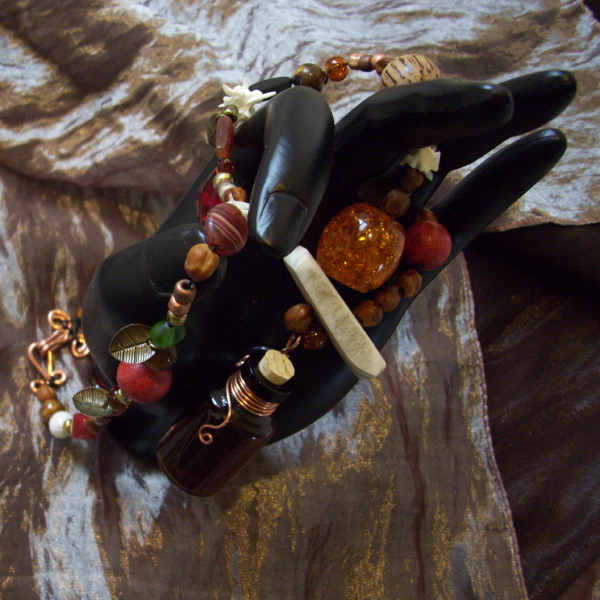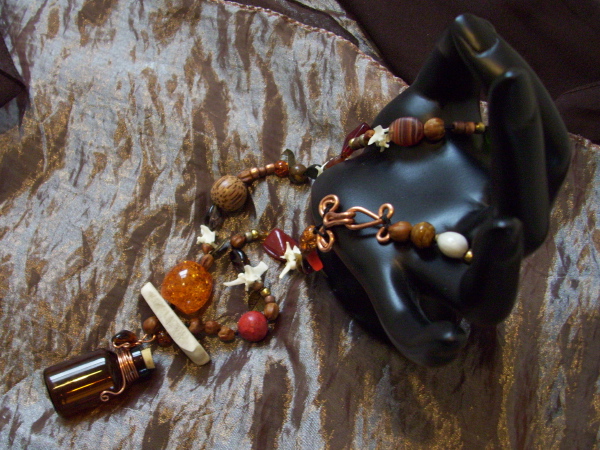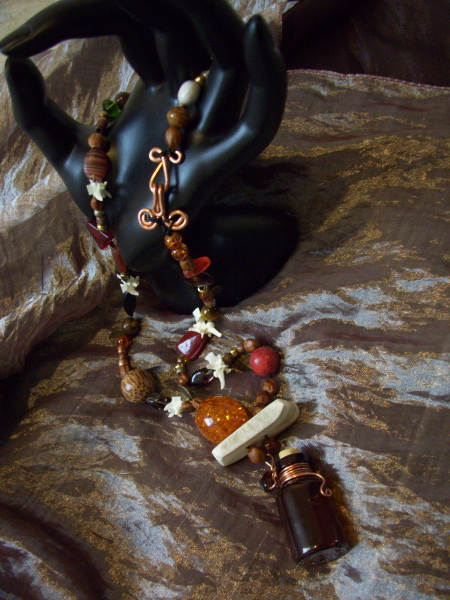 Auction description:
Necklace strung with many and varied beads and snake vertebrae in fall or perhaps desert sunset colors (depending on how you choose to see these things.) Approximately 21" with off-center hand-made copper clasp, plus pendant bottle. The beads include several stones (amber, tiger eye, and something red that looks a bit like pressed rose petals), glass, metal, and wood. The pendant includes a slice of antler as a stop, and a corked bottle for you to fill with your own wishes or dreams.