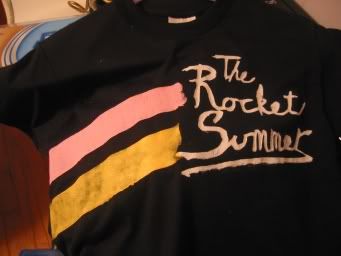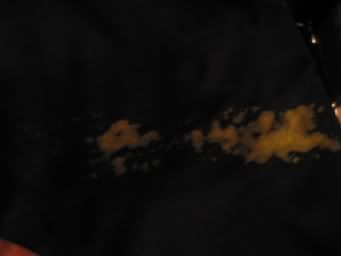 The Rocket Summer. I ruined it. Obviously. I was just rushing and I forgot to put cardboard in between the shirt so it bleed through. Oh well.
But I decided I NEEDED a The Rocket Summer shirt: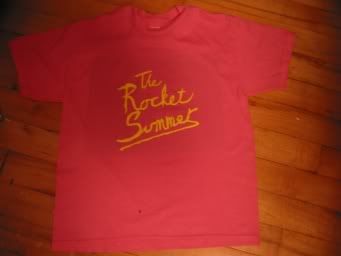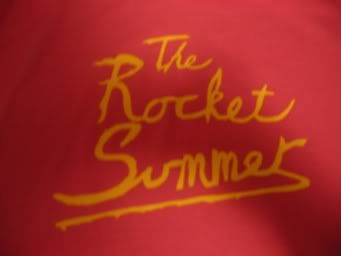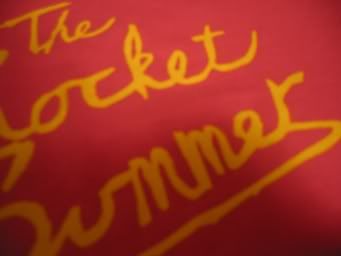 So, I made another one. It came out really good, in my opinion. I like it. =)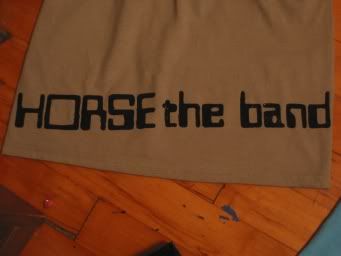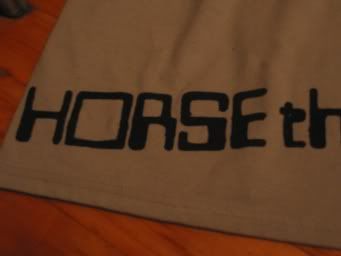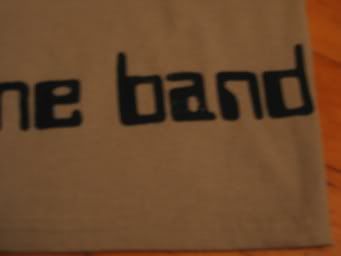 HORSE the band. It bled a little, still wearable and I like it? BTW, if you didn't notice, the lettering is HUGE and HORSE is on the front and the band is on the back.
It was just a bit plain, so I added stars! =D
Which turned out to: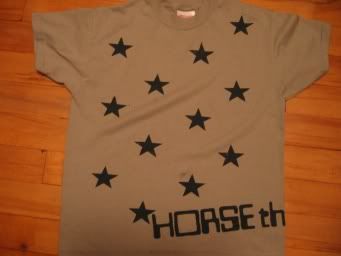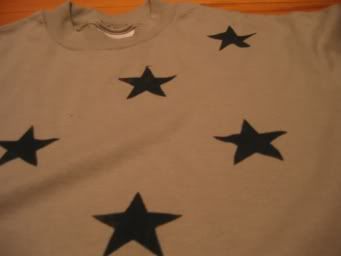 The stars came out pretty clean.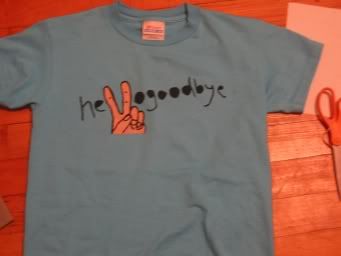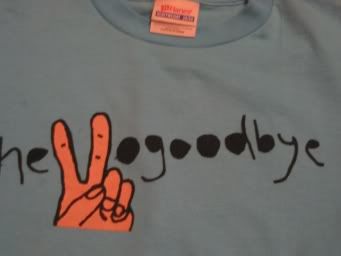 Hellogoodbye. It's pretty clean, silly me, I just smudged it a bit on one of the o's trying to peel off the freezer paper while it was wet. Ugh.
I still like it though.
=)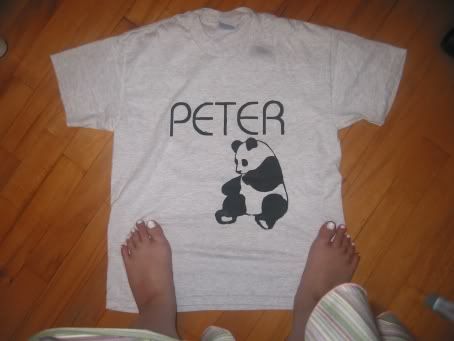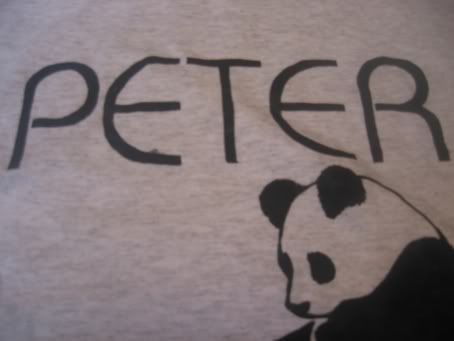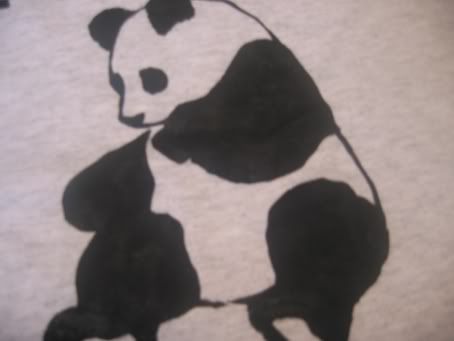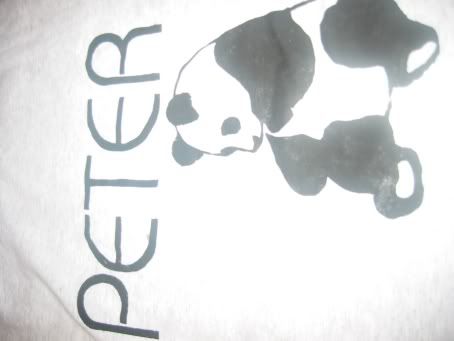 Peterpanda. It's for Pete Wentz of Fall Out Boy. I'm giving it to him at Warped Tour.
I hae no idea what the smudge on the first E is front. It's deffinately not paint. Probably ink from the paper? Yeah. I hope it comes off when I wash it.
I feel like it needs more, it's sort of plain. Any ideas?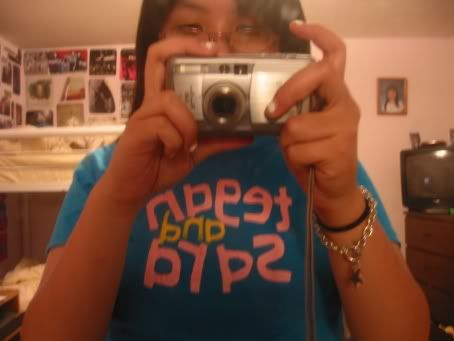 Tegan and Sara. ♥ It's clean. RElaly clean. It's just sad because I didn't put enough layers of paint on "and", so the yellow paint it really thin coats so it's like blueish yellow. Oh, well. =)
Self explanatory. It was for my friend Angela. No idea why she adores them so much, but it was a birthday present.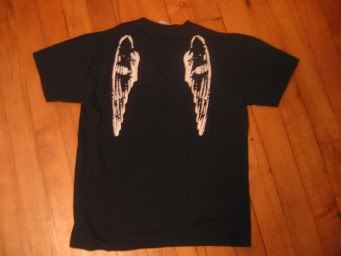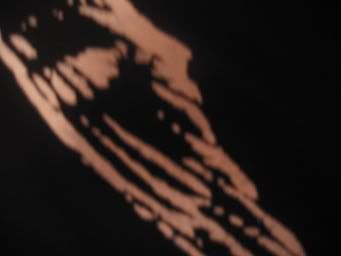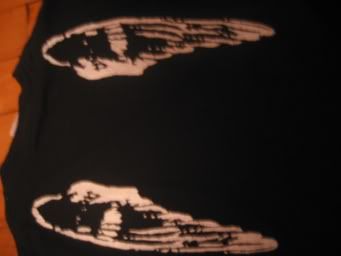 Wings. I'm still debating whether or not to add doves in the front.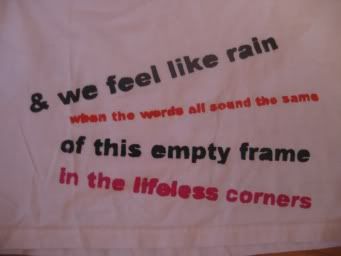 Motion City Soundtrack lyrics. front.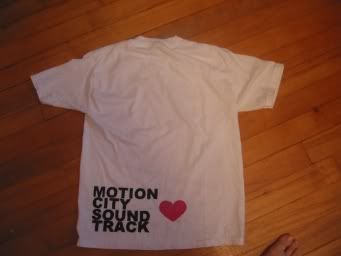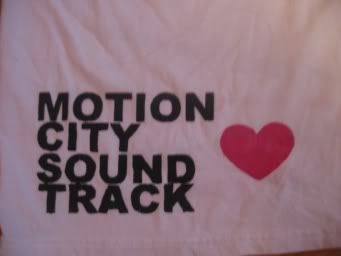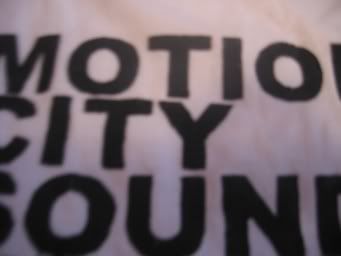 MCS. back.
=)