Okay didn't want to pic overload the last one, so here's my learn to knit package from Zombie_Queen
2 knitting DVDs so i can figure it all out. I think they'll help a lot more than the book I have now.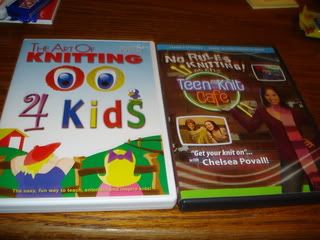 Lovely knitting magazine with projects I hope to be good enough to even try one day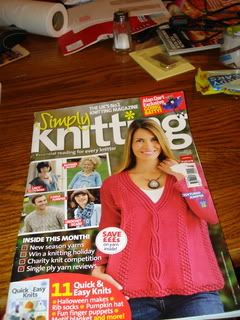 And a pile of different yarns and her own first set of needles
I can't wait to get started soon. I think knitting is how I shall spend my Valentines Day. Okay, chocolate might be invited too.