So yesterday I was looking through my fabric bin and saw this pastel rainbow fabric.
and I thought "this would make a great skirt. it looks like a baby doll's skirt!"
so I got to work. I made a basic skirt then added four tiers of ruffles to the bum! oh and a pocket.
I was thinking about adding lace, but I'm not quite sure. The front is a little boring compared to the back. Any ideas?
anyway,
on to the pictures :]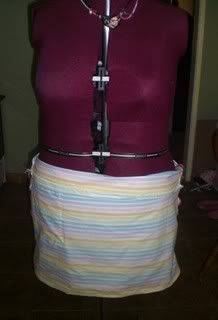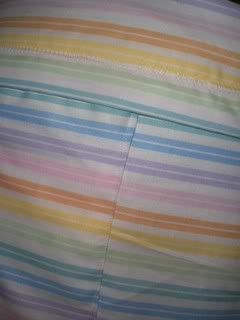 close up of the fabric and the pocket I ALMOST lined up :/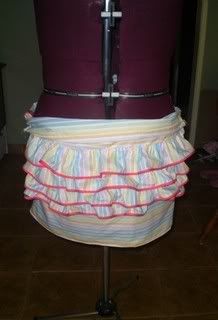 and the back
Its not really uneven at the waist. I added the ruffles a little low so I just folded the top band over.
and it was my second time using a zipper!
so yeah
hehe
I'd love to hear what you think