Miss me, guys?
I've been kind of lagging on my posts.
I haven't been crafting quite as much lately. Life is pretty hectic, but I hope to get back into my creative loop soon.
Anyways!
Bear dress.
My mom got me the fabric for my birthday.
I'm trying to do less babydoll type dresses because I feel repetitive... and more regular bodice ones. I'm still having some trouble with fit, but I'm getting better. I don't use patterns, cause I don't really care for them, but that adds to my problem I suppose. The bodice for this dress is basically a couple rectangles, shirred in the back, and darted in the front. I'll probably sew on some waist ties or make a sash or something to fix the fit issue and just do better on my next dress. Haha. The skirt is alternating panels, two with ruffles.
Spiderweb dress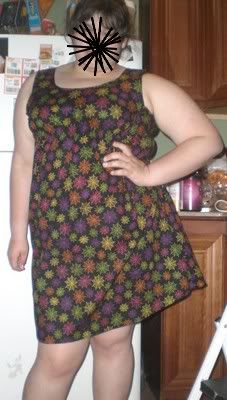 I had great plans for this dress, but I didn't have a lot of fabric, so I was forced to go with a basic tunic dress thing. There's some elastic under the boobs (That you can't really see) to make it less boxy and shapeless.
Unicorn skirt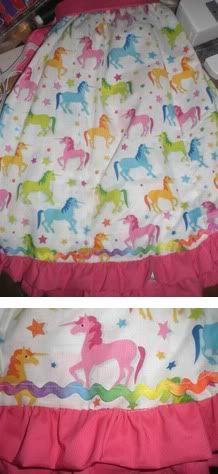 Full of flaws, but its still probably one of my favorite things I've made
!
Gathered skirt with ruffle hem and rainbow ric rac trim.
High-waisted Damask print corset skirt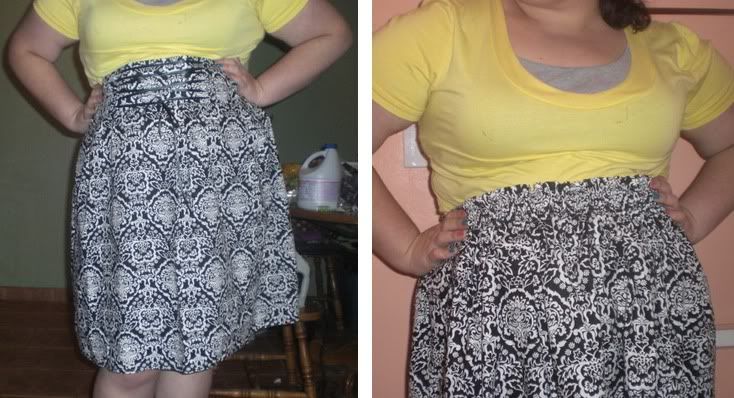 Yeah. This is one of the longest skirts I've made. Haha. Its just a pretty basic high-waisted skirt, shirring in the back, and corset lacing up front.
Sugarskull dress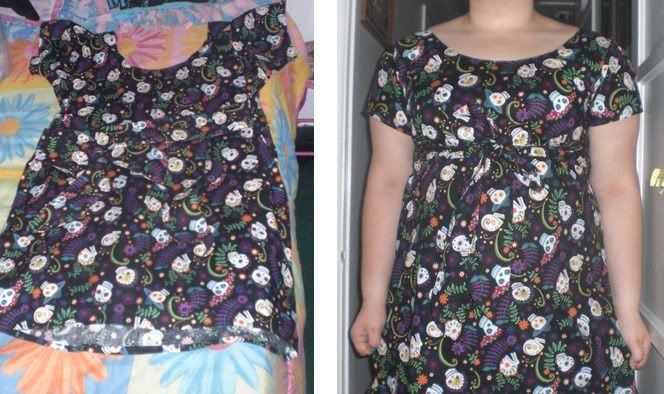 Trying to do different types of dresses so I don't grow bored of my own creations.. This is a tunic type deal, with waist ties to help fit.
That's all for now.
<3!