I decided this year's backpack had to be the most epic backpack ever. I mean, I'm a senior, go out with a bang, right? So, this is what sprouted with that idea in mind.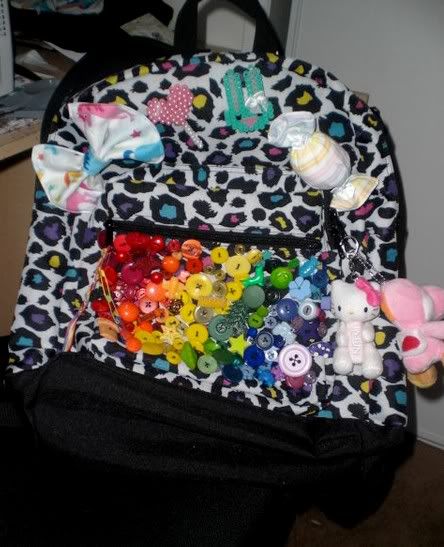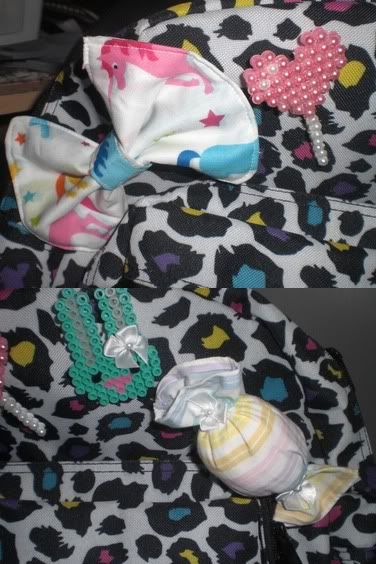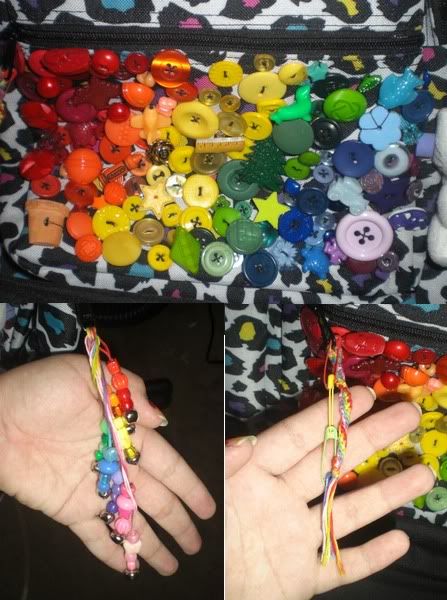 I probably spent about eight hours in total decorating this backpack. Six of which were spent on hand sewing the buttons alone. I added a candy plushie brooch, a unicorn fabric bow, a perler bead lollipop with flat back pearls, and a perler bead bunny with a bow. I made a few keychains; one out of embroidery floss, beads, and bells, another out of different color safety pins, and a third was a failed attempt at a friendship bracelet. (The Hello Kitty pez dispenser and Yoshi keychains weren't made by me, obv. Haha) I'm pretty proud of it.
!
andddd, not rly related but, I also made this pouch out of a tshirt sleeve
!
"Don't be a betch" pouch made out of a t-shirt sleeve. (Thanks to this tutorial
!
http://www.youtube.com/watch?v=nfk6EVoacZo
)
<3!