So, I had these old corduroy pants that didn't fit so I thought I'd make them into this waist cincher I found a tutorial on and fell in love with and knew I HAD to make.
But yes, It came out a little big, and the last tab is crooked but I THINK I like it XD
http://community.livejournal.com/t_shirt_surgery/5104124.html#cutid1
I used this tutorial.
It was my first time doing button holes and actually sewing buttons onto something.
But yeah, I think I like it.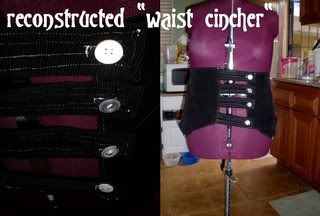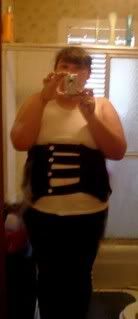 I added four tabs because I hate odd numbers and I'm crazy like that... so yeah. I think I'll make a better one out of some jeans I have that don't fit as well.... we'll see.
But yes.
Thats it :]