So i bought a cheap $3 michaels tote bag a few months ago and made this bag.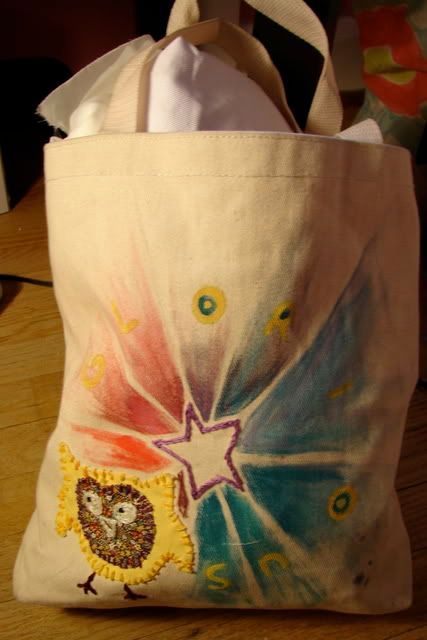 im fairly happy with how it came out! it was kind of a rndom impulse bag that i just decided to do random stuff on
closeup of the embroidery and applique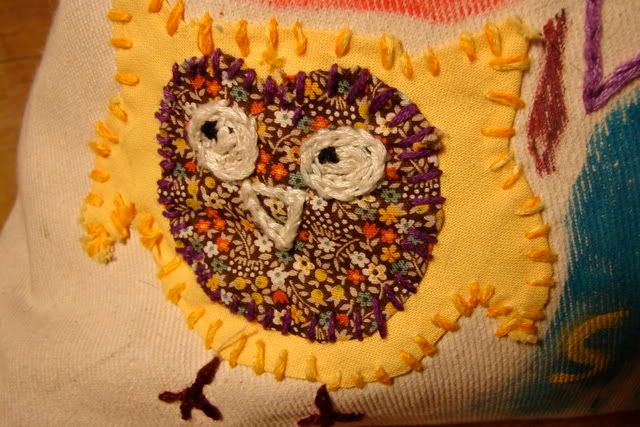 closeup of the star embroidery and paint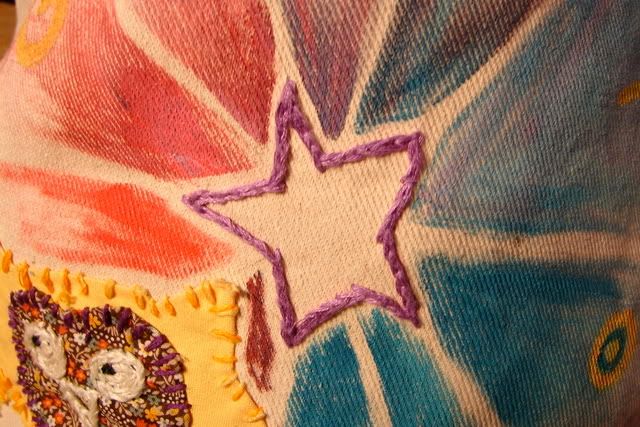 the one thing i want to change is the STRAPS they are KILLING ME theyre so short so if its really full then its hard to hold. but once i do that i think im pretty happy with it!
comments, questions, suggestions, criticisms, all appreciated!