I finally finished a baby quilt I made for my art teacher.
She's due in December but I wanted to finish it earlier due to the start of the horrible HSC year (last year of Australian secondary school, exams up to your eyes).
It's my first quilt and is about 97 cm x 112 cm.
There's about 7 different fabrics in there. The pattern is 'ninepatch cot quilt' (and I have lost the book >_>)
It has a few small errors on one edge of binding but I'm really pleased with it.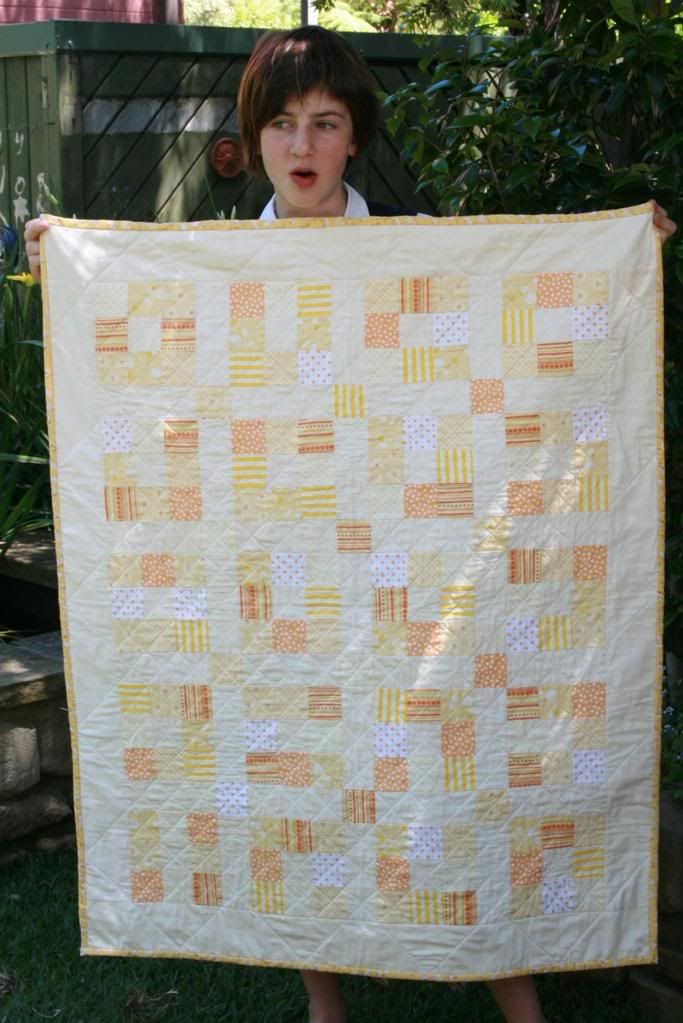 Modelled by my dumb-expression sister- the one I made this cake for:
https://www.craftster.org/forum/index.php?topic=271546.0
Thanks for looking!