a dress for my friend M!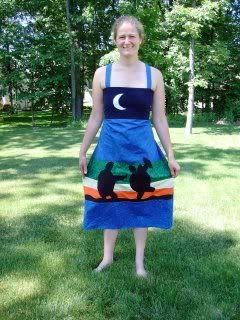 I'm obsessed with the Grateful Dead! They are always playing when I sew in my room! I've always loved the "Moondance" image on one of their albums so I turned it into a dress!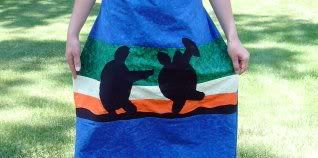 This dress took me about 3 hours to make (there were breaks-obviously teehee) I used a really durable blue cotton blend fabric for the base and green, black, orange and yellow quilter's fabric for the applique.
I thought it would be cool to have an elastic waist with corset-like loops! What do you guys think?!!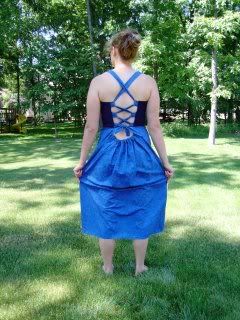 This dress was my favorite of ALL time to make.