My pics!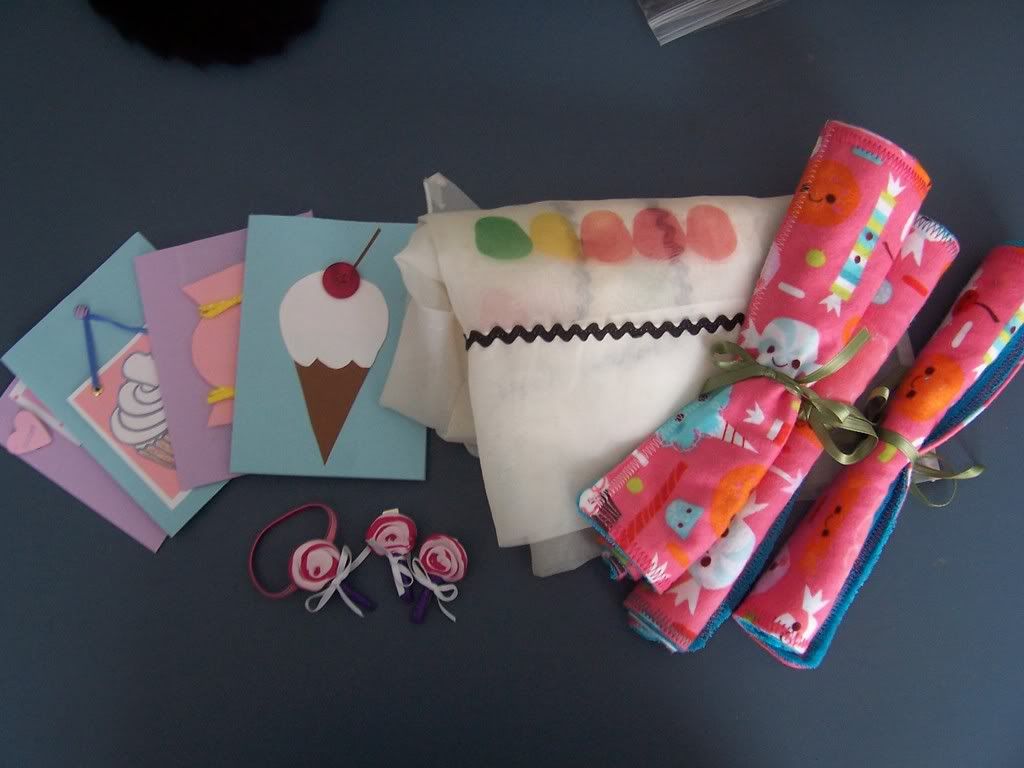 Group shot of what I got.
DOTS Apron, I <3 dots!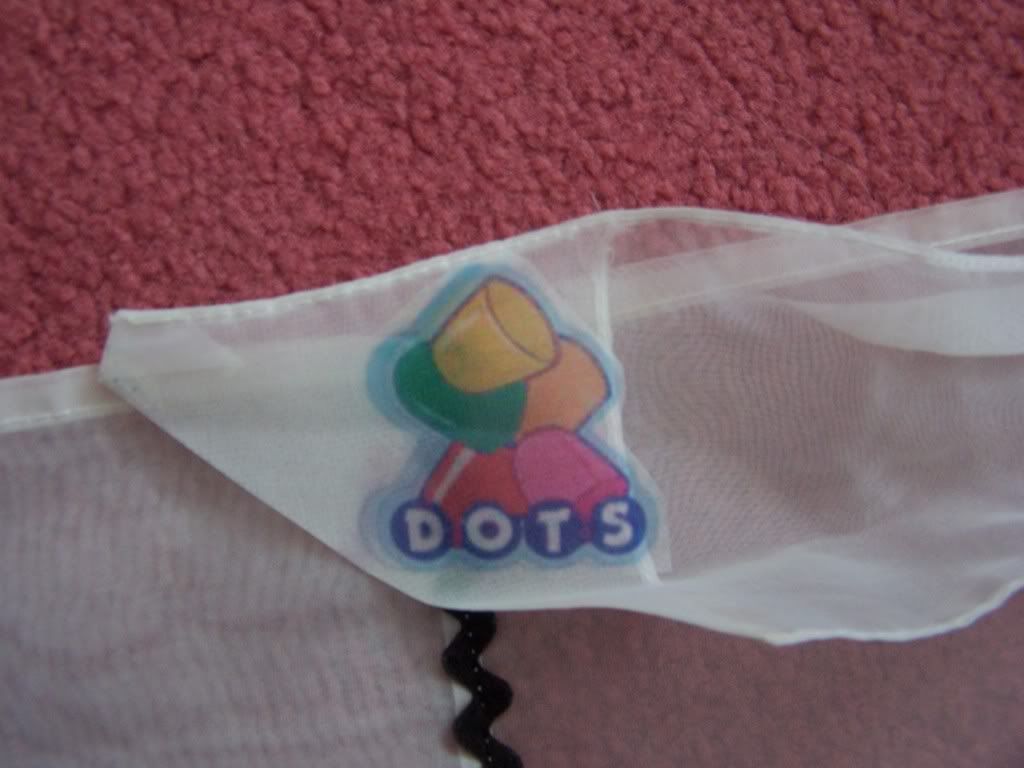 Close up of apron tie decal thing.
Washclothes! They're sooo fuzzy and awesome.
Really pretty cards, I love the ice cream one! It has a red button for a cherry.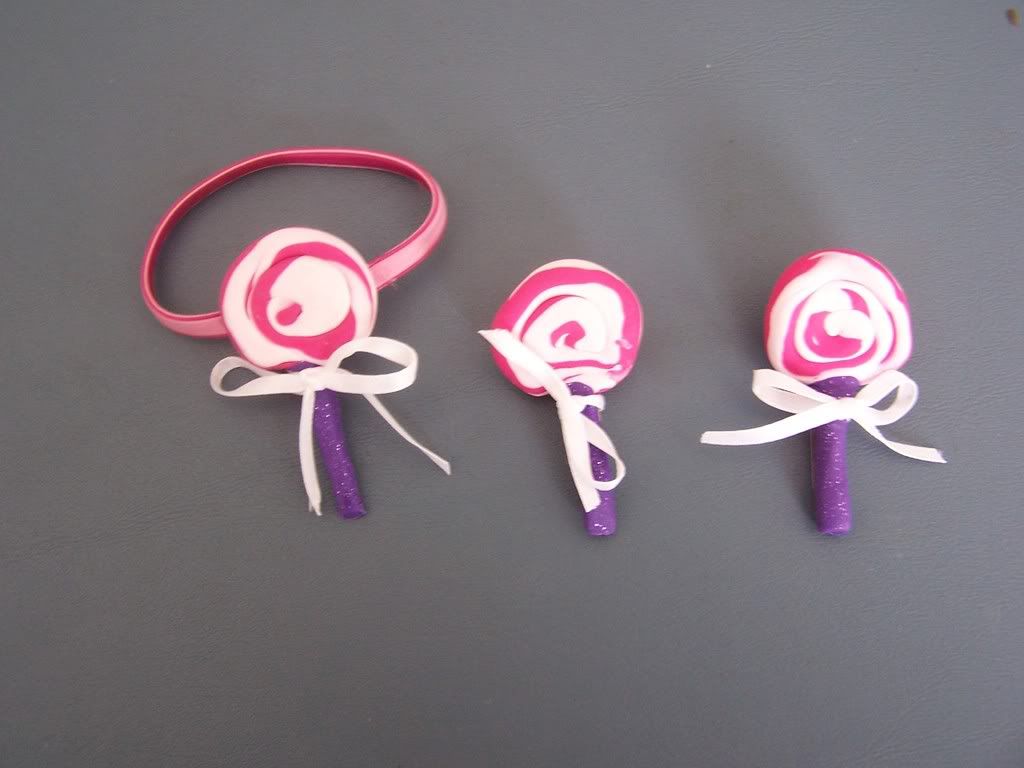 Cute hair clips and hairtie, They're so cute. Might have to wait to wear the hairtie as I have short hair at the moment:-X.
Action shot of the hairclip, and, yeah, I have blue hair at the moment.
ALSO, I got cute mailing labels with cupcakes on them, but for obvious reasons, I can't post a pic. There
was
also some candy, but I bet you can guess here that went.
I love everything I got, Thanks MommyTheMaid for being a great first swap partner!