Here'swhat I got from Capt_Jordi!!! I love everything!!
The Loot;
-Awesome tote
-Shrinky dink necklace with Vicoden
- The most AMAZING tiles, currently being used as coasters.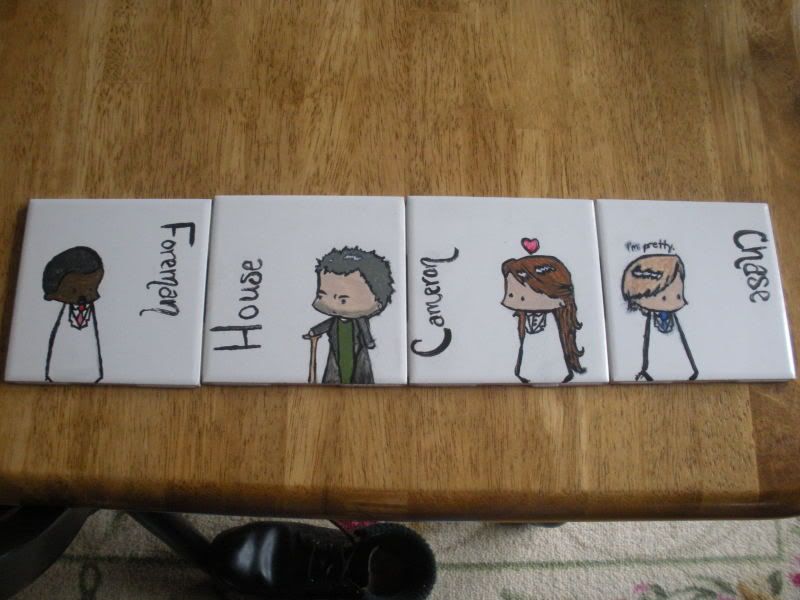 All together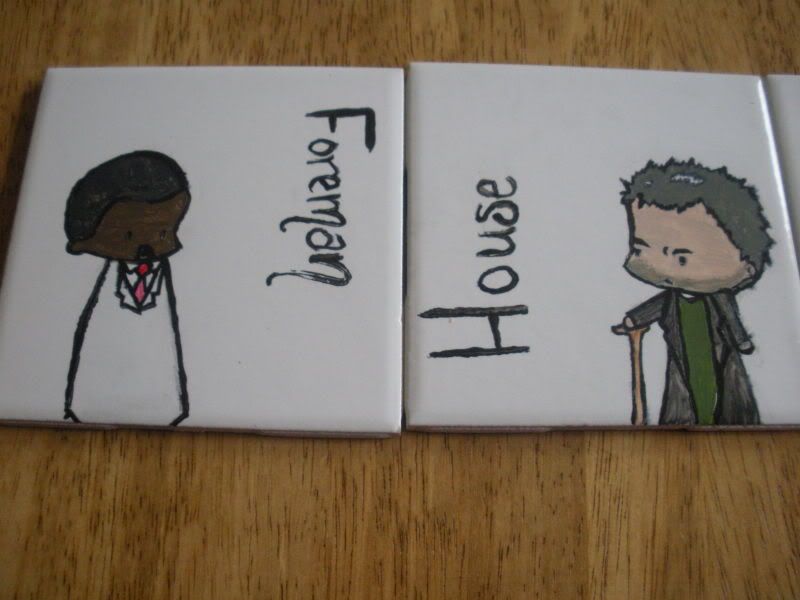 House and Foreman..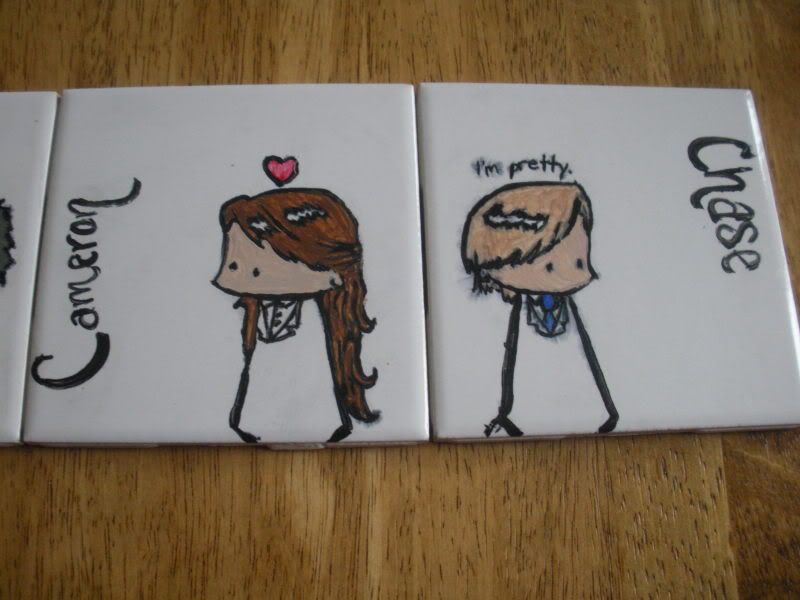 Cameron and Chase.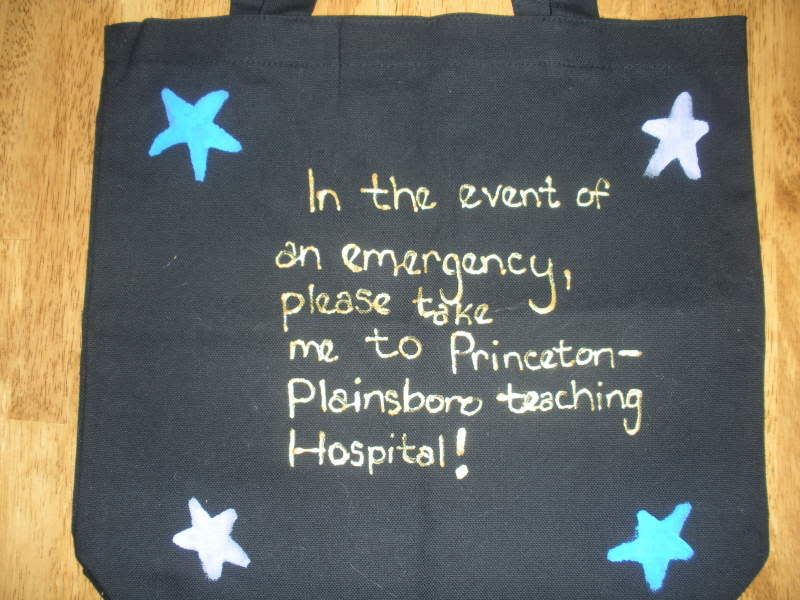 Awesome tote that says " In the event of an emergency, please take me to Princeton-Plainsboro teaching hospital!"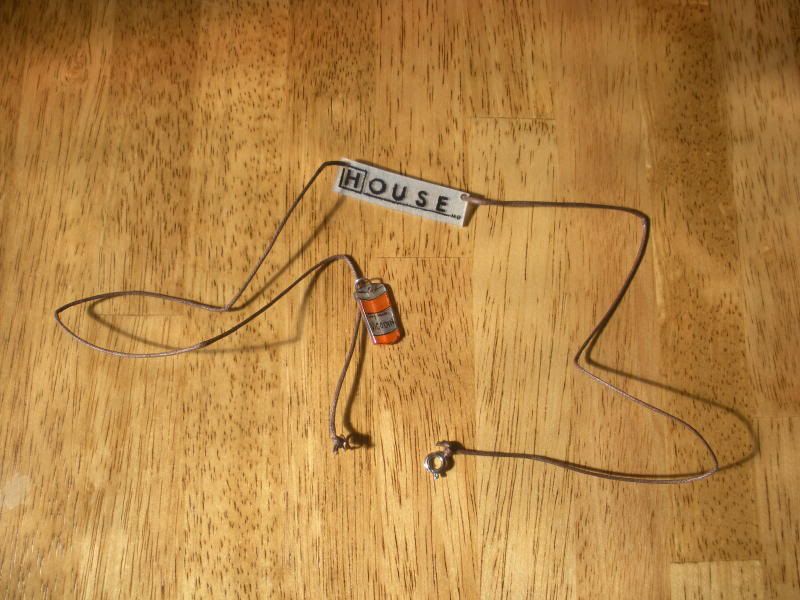 Cool necklace.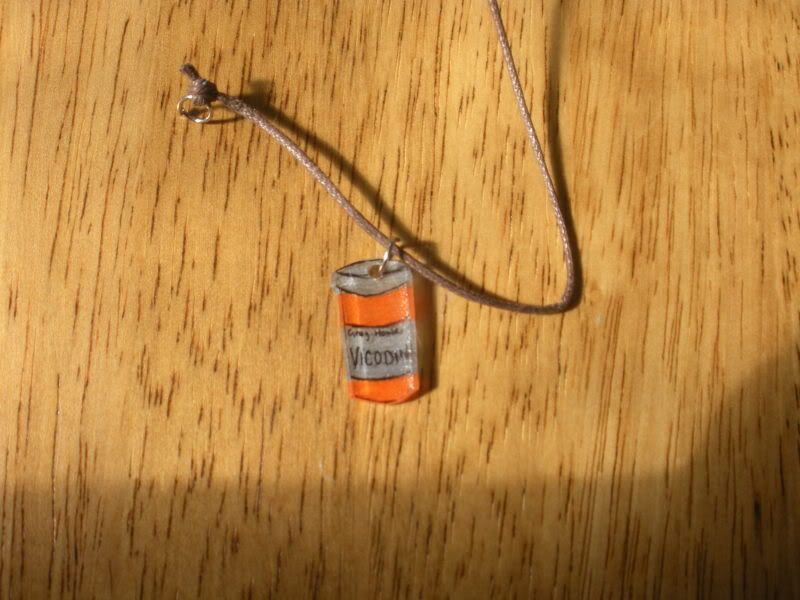 Close up of the Vicoden. It says Greg House is the upper corner.
Thank you SO much Capt_Jordi!! It's all so awesome!