I've been seeing these all over the Internet, and as an avid paint chip collector (I currently have about 276
) I thought they were perfect. But I found the conventional way made the actual notebook harder to use, so I changed a few things around.
Materials:
- Ruler
- Pencil
- Stapler
- Single-hole punch
- 4 sheets 8.5 x 11 paper
- Paint chips (the rectangular kind, mine have six colours each)
- Paper cutter or scissors
- Thin ribbon
Draw six 3 x 3.5 rectangles on each sheet of paper. It should look like this: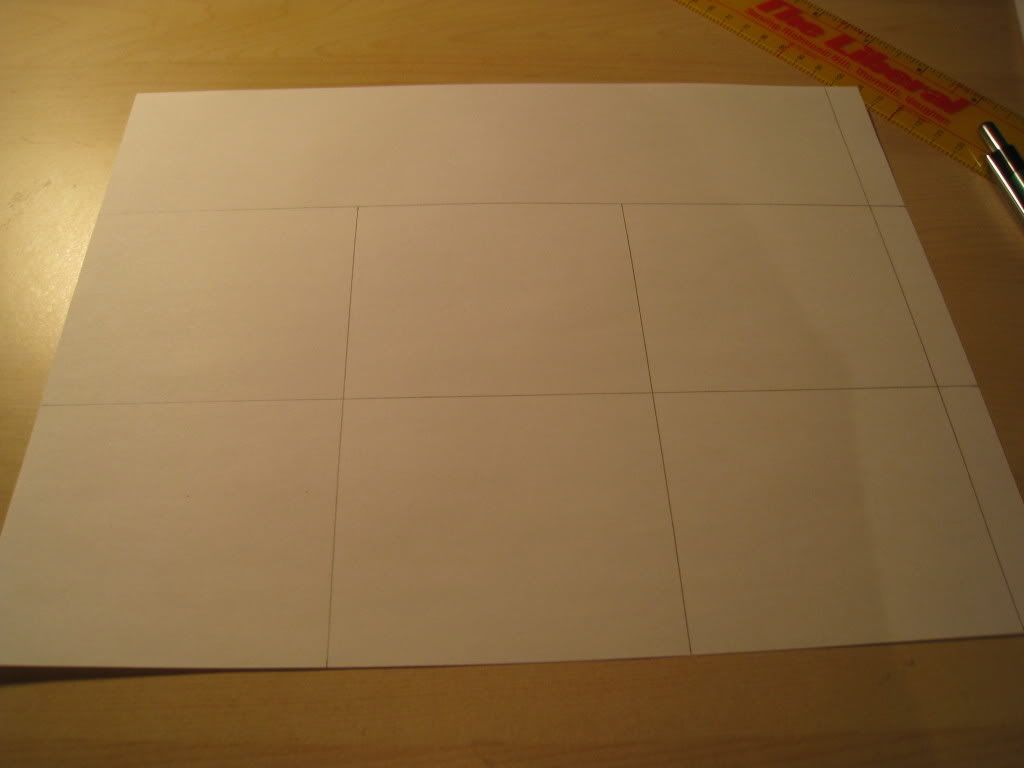 Cut them out; you won't use the excess pieces.
Fold your paint chip into three parts. I fold in about the middle of the second colour from the left and the second colour to the right, so that the darkest colour is slightly overlapped by the lightest colour.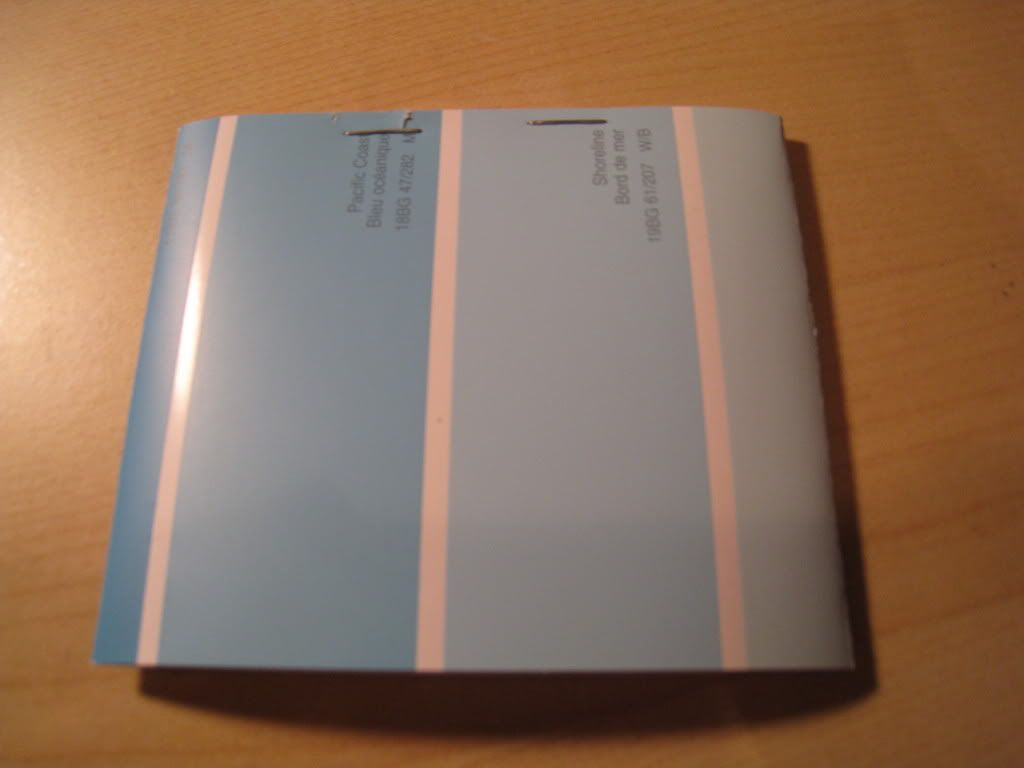 Punch two adjacent holes in each layer of the overlap. It's easier if you punch on the light layer, then trace the insides of the circles onto the dark layer underneath before punching that layer. That way the holes will line up.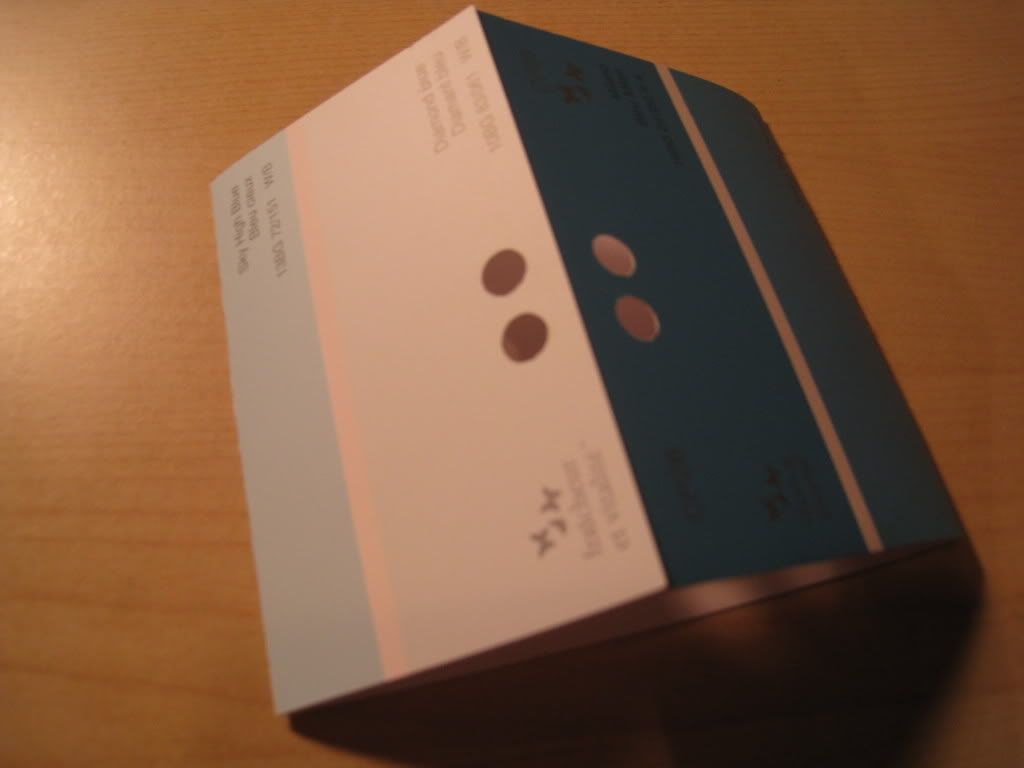 Align the papers so that they're in the middle of the middle panel on the inside. They should line up against the top - that is, if you turn it around, the top is the side closest to the text on the colours. Staple them down from the outside so you get a clean flat staple on top.
Thread the ribbon through the holes and tie a bow.
All done! Hurray! And it's probably only taken you half an hour. So long lazy Sunday afternoons - these make great gifts for the note-passers, poets, writers, sketchers and doodlers on your list!
Have fun!