I recieved a few days ago, but I got too busy to upload and was in Canada, lappyless, for a couple days.
No DC number...
My name's not in the spot on the letter, just says "Dear" and then ends rather abruptly (granted, I don't know if my mom knew to put the letter in mine when she shipped it for me...)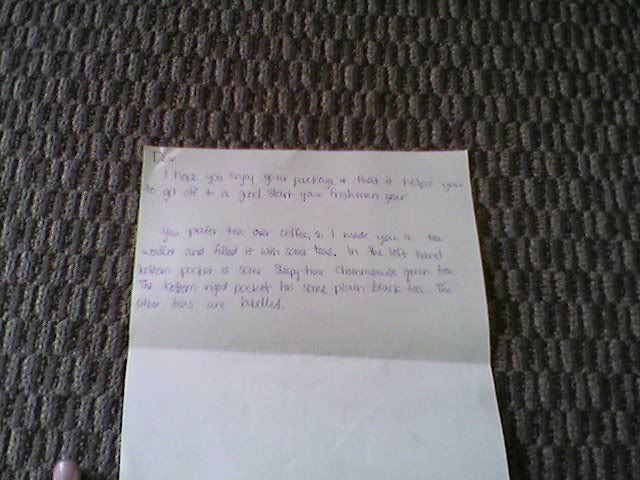 Adorable notebook.
A+
A pack of pens, which I'm already using the hell out of.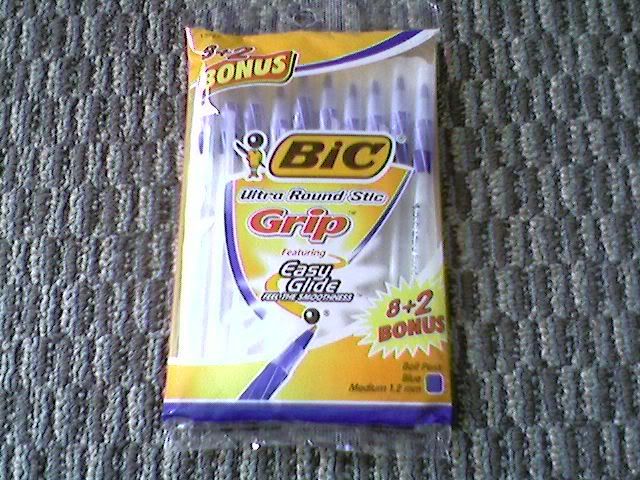 She made me a tea holder. It's adorable.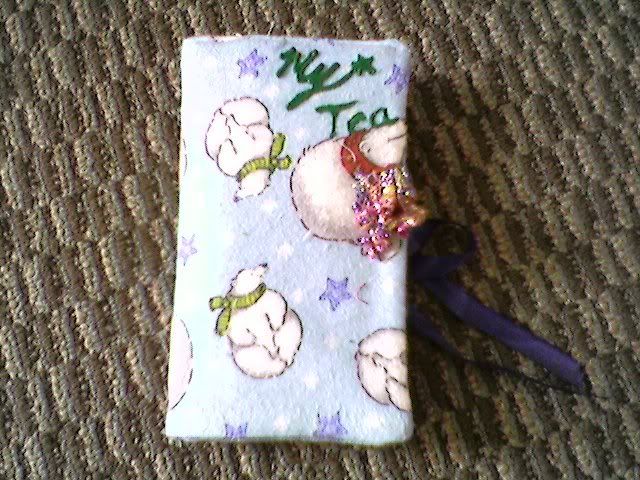 Another shot of the tea holder. Inside, there's some tea
Overall, I love the package, I'm just not sure it equates to 5 points. It sort of looks like she started out on the right track, and then sort of was like "OH NOES, MUST SEND NOW!"
I totally understand the rush though.
I haven't been notified whether she's recieved or not and my mom hasn't called me back with the stupid DC number, but the other two packages I sent with it got sent.
In any case, I don't have pics of what I sent her (stupid me), but, if 6iggle will allow, I'll tell you guys what I sent her and the stories behind it in case she didn't get the letter.