Hey, everyone! I made a necklace for my poppet and wanted to share the tutorial with you all. So here it is:
You'll need:
-Air dry clay
-A paint brush
-Paints and nail polishes
-Something to roll your clay out on
-Clay tools
-Clear nail polish
-Pipe cleaners and straightened out paper clips
-Jewelry elastic
-Washi tape
What You Do:
1. Grab whatever you're rolling your clay out on and tape it down. I used an empty clean cookie bag that I flattened out, but you can use whatever you have lying around.
2. Grab your clay and cut a piece off. Pinch off a small amount and roll it into a ball, then pierce the middle and wiggle it around a bit. Repeat this step until you have as many beads as you need, and let them dry overnight. I used my doll needles but if you don't have those, any sturdy piece of wire will work.
3. When the beads are dry, you can begin painting them. Stick them on the straightened out paper clips, pipe cleaners, or your wire and carefully paint them. Let dry.
Here they are, dried and ready for paint.
4. Grab your clear nail polish and seal them, let dry.
They look like little candies here. Hehe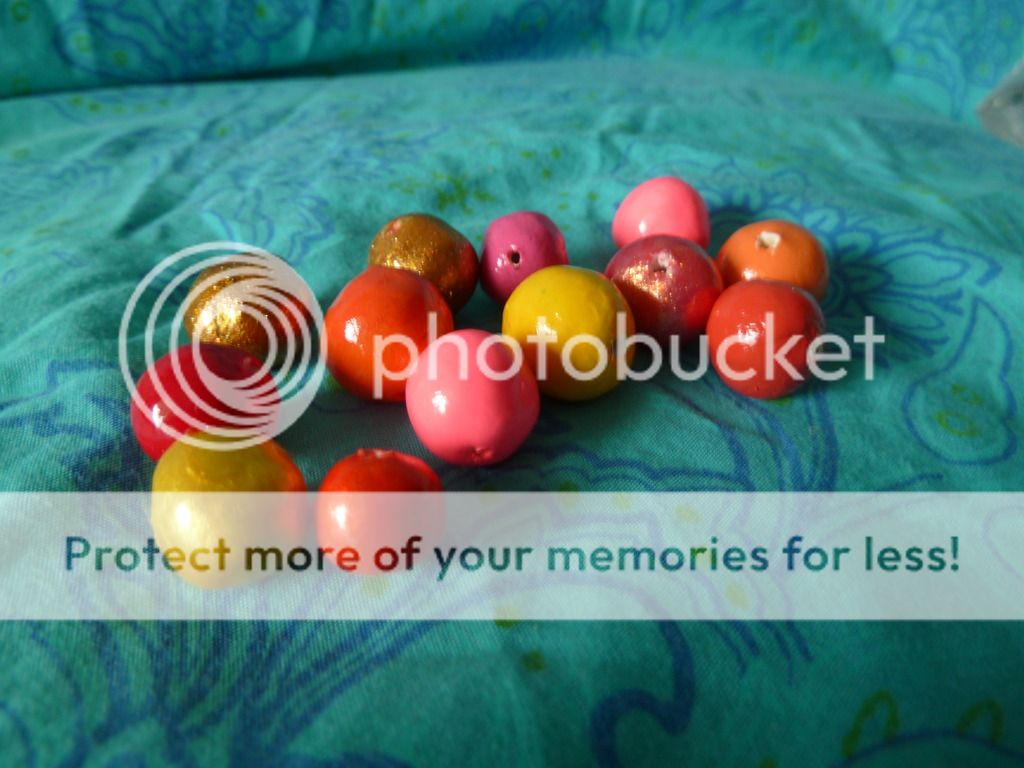 Obligatory artsy shot. It's kind of dark because it was storming when I did this tutorial.
5. String your necklace and have your poppet show it off!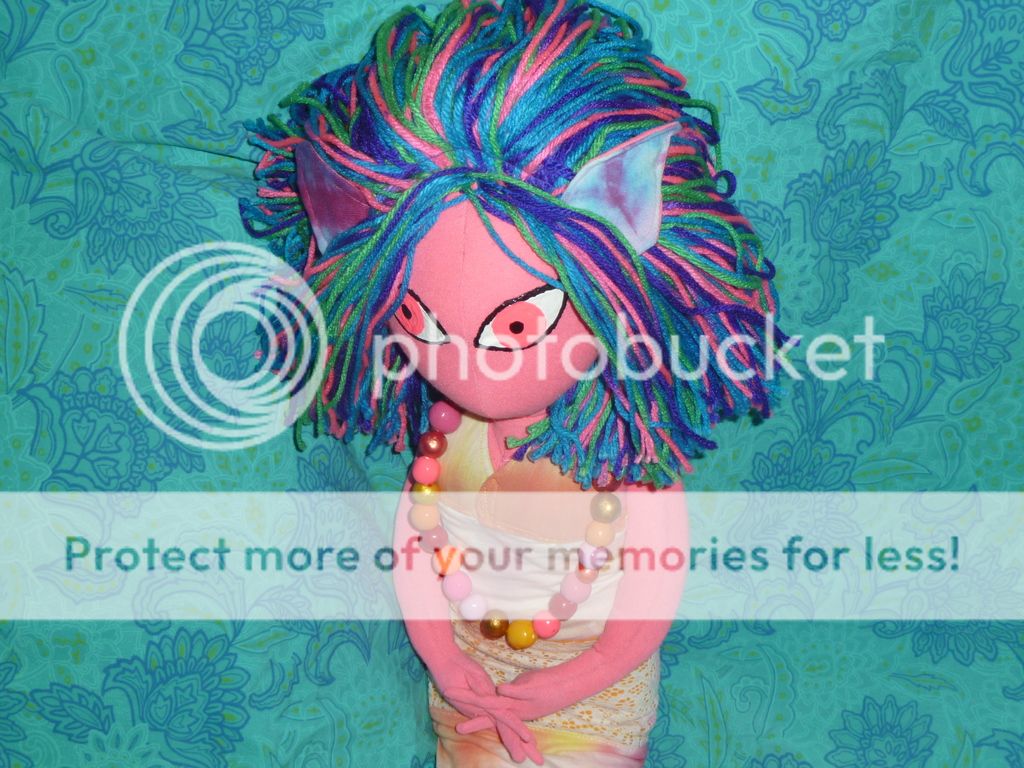 Weird angle here. Whoops.
Optional: If your poppet wants some extra bling, you can break out your glitter or glitter glue and glam up those beads. Don't forget to seal them!
Some tips: If you use the paint that I did (Martha Stewart acrylics),please let the coats dry for a few hours. I accidentally peeled some paint off because I didn't give it enough time to dry and had to touch up some spots. You can use any acrylic paint you have on hand for this tutorial. Also don't forget to let your clear nail polish dry completely so your beads don't stick to each other.