Oh Bugatti Veyron, what a sexy car you are.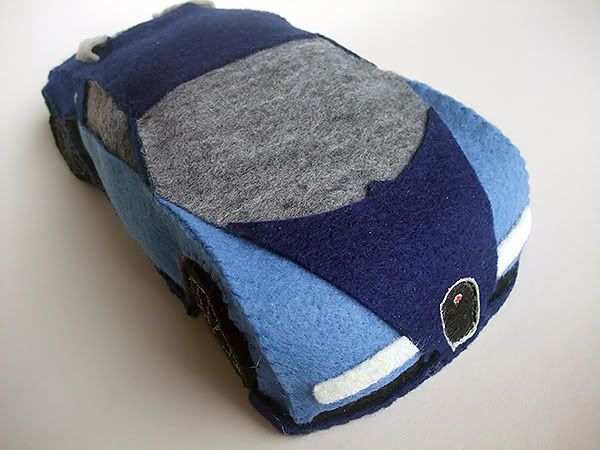 It's only one of the most expensive production cars in the world, but now I can say I own a Veyron.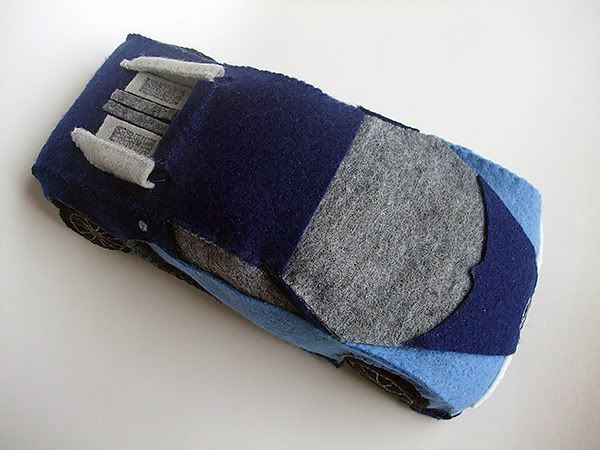 I've been wanting to make this for months now. I kept trying to talk myself out of it, because making cars is a really demanding project. But.
It's a Veyron. How could I resist?
Given its sleek, smooth shape, I figured it would be hard but still quite do-able.
How hard could it be?
It was
crazy difficult
.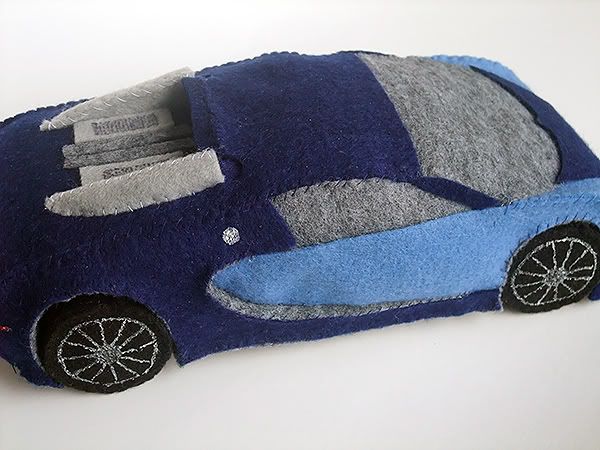 The geometry looks deceptively simple. Thing is, it's really hard to reproduce those shapes, especially without making a lumpy or seam-covered car. And the silhouette is so iconic, it's immediately obvious if you've miscalculated even just a bit. I found out the hard way.
Several times.
I thought at least it'd be simpler than my plush
car from Supernatural
, so I was stunned when I counted the pieces afterward and found out they were almost exactly the same number (about 53).
Don't even get me started on the engine.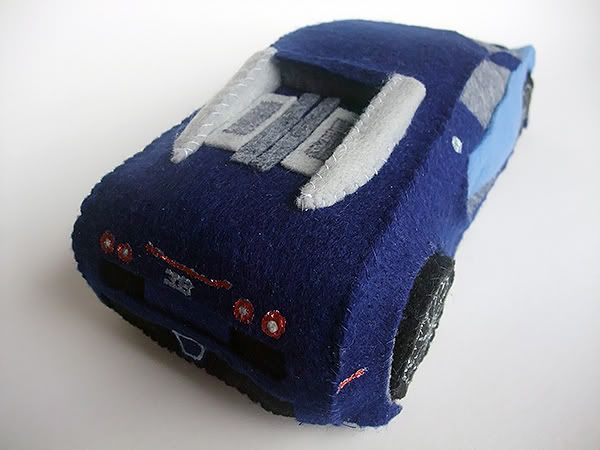 Top Gear
introduced me to this beautiful car by way of the truffles race, so I've
sort
of color-matched it to the one Jeremy drove (as much as the changing lighting of the original film will allow, anyway)!
In progress, just before the last two wheels go in. The rear wheels are slightly wider than the front ones.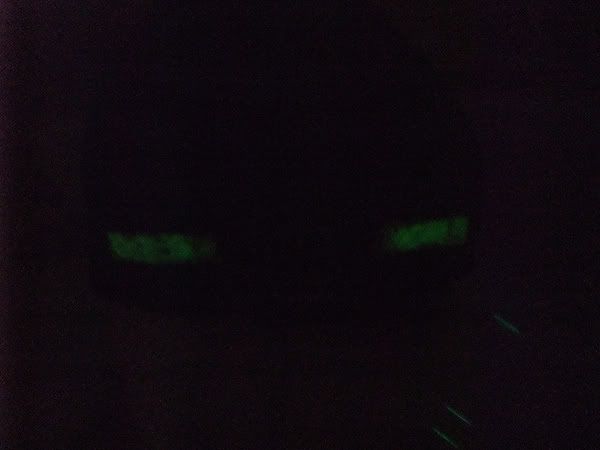 Have I mentioned the headlights glow in the dark? No Cessna is beating this car! (Sorry James.)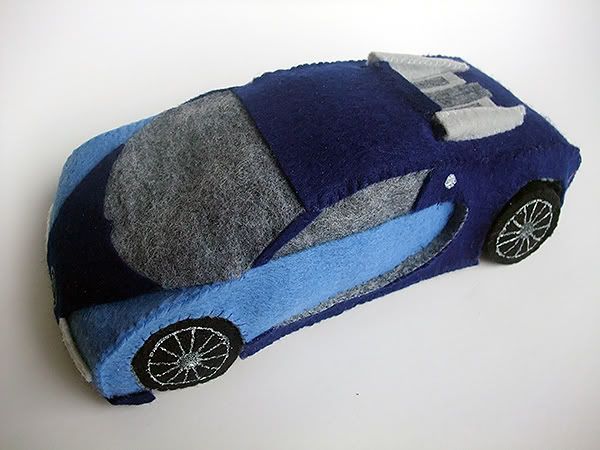 I looove my new baby.