So I told myself I wasn't going to get involved in
Sherlock Holmes
fandom, even after seeing the new movie and enjoying it immensely.
But then I noticed my desk needed a new stationery box.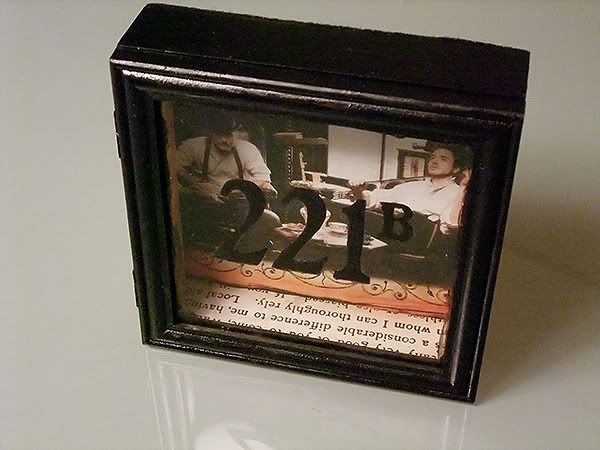 As much as I love making decoupaged boxes, it's been a long time since I found a theme that inspired me enough to do one. As usual, this is from scratch, with the exception of the glass-topped unfinished-wood box (which I sealed, painted, and varnished).
Anyone who's seen my earlier boxes knows of my fondness for period maps, so not surprisingly there's one in here, too.
This was a tough one to photograph; there are some faint patches/artifacts on the pictures that aren't actually there in real life, because my camera doesn't handle artificial lighting for close-up shots very well.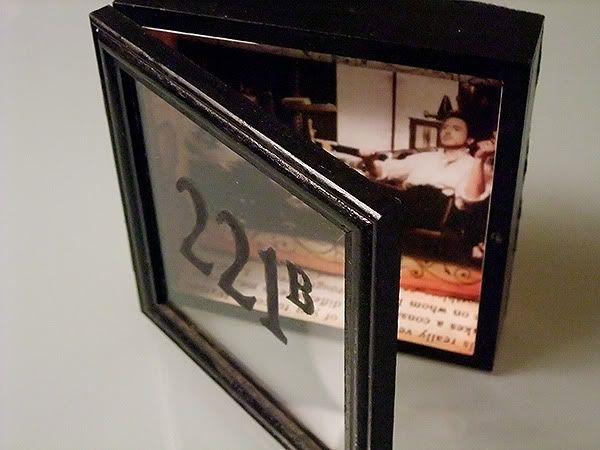 Inside, there's...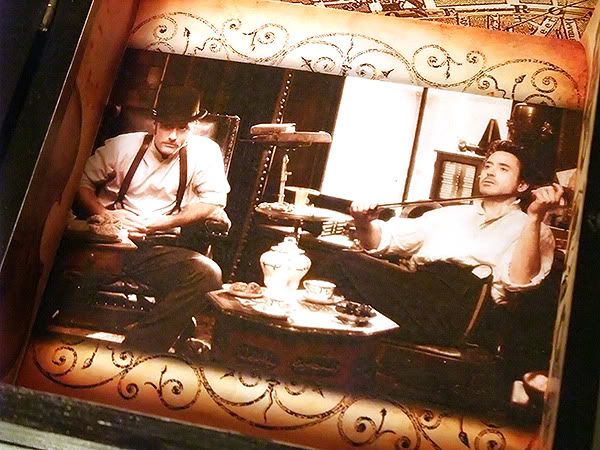 The gentlemen of the house...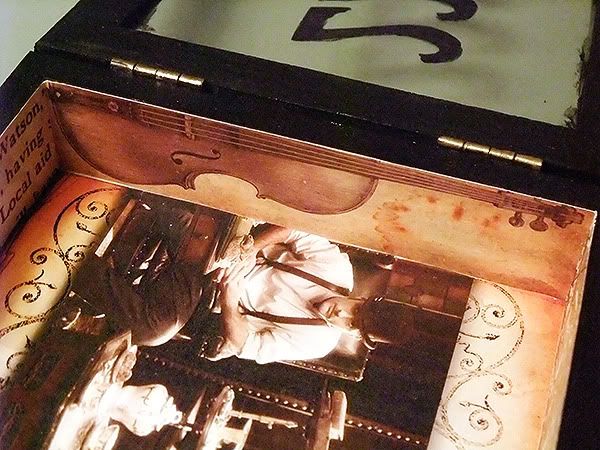 ...a c. 1887 engraving of a Stradivarius...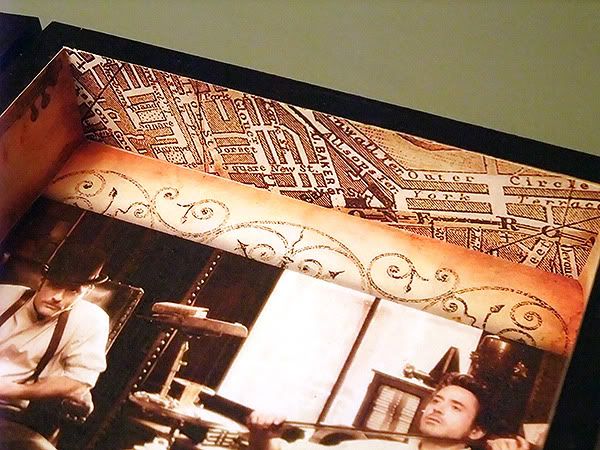 ...a "piece" of an 1890 map of London...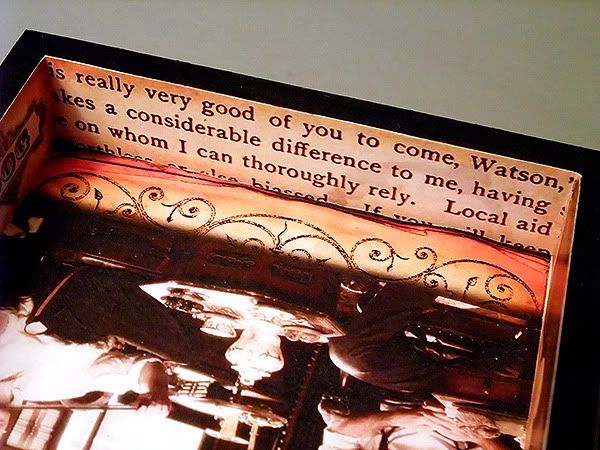 ...a bit from an 1890s printing of "The Boscombe Valley Mystery"...
(if you look close at the edge of the Holmes-Watson panel here you'll see it's slightly warped due to uneven gluing...I've since removed and re-glued it perfectly flat)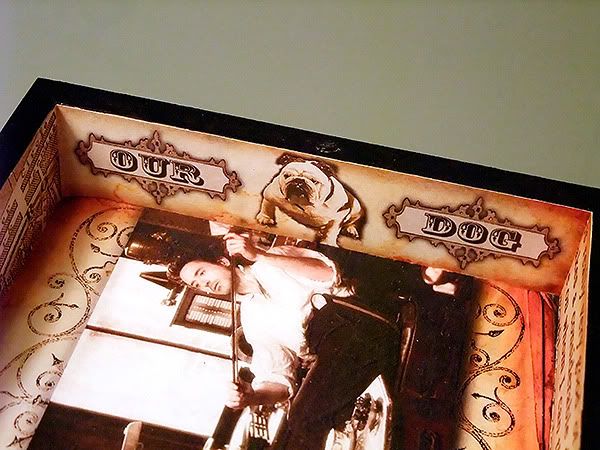 ...and Gladstone.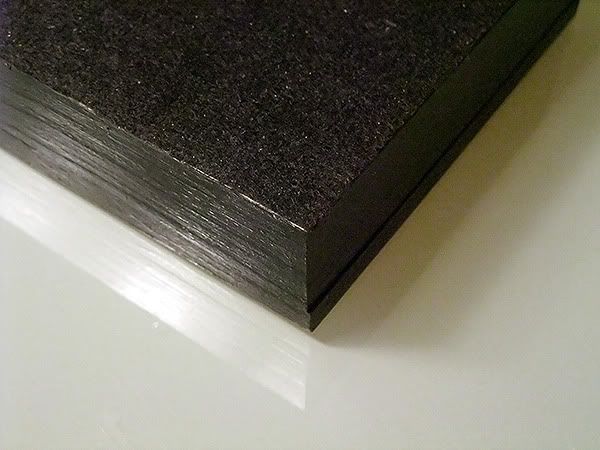 The back is covered in black felt to protect my tabletops.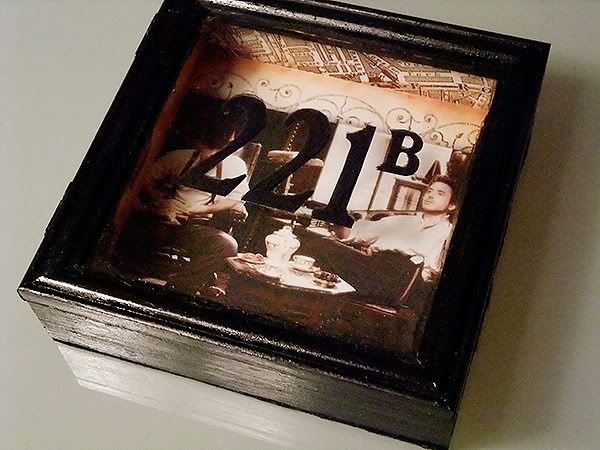 All in all I'm pretty pleased how it turned out. Now we'll see when I get tired of it enough to start properly putting paperclips and erasers in it...
Authentic Victorian scrollwork and border courtesy of
The Graphics Fairy