I've been "growing out my hair" for quiet a long time now. And everytime I get it down past my shoulders, I chop it off because I just don't have the patience. I find some funky short haircut I want, and I go for it and totally forget about growing out my hair. Then, after 6 months, I get bored, try an even shorter hair cut, which never comes out right, I end up hating it, and then I'm so upset that I let myself get it cut. And I'm about to fall into that cycle again, I'm right above my shoulders and I'm aching for a haircut. It's like an addiction.
I like to do funky, crazy stuff with my hair, and dying it definitely keeps me busy for at least a couple of months. I want to go some crazy color, but everyone keeps telling me not to, that they love my blonde hair (the only reason why it got to my natural haircolor is because I keep chopping it off.) I personally like my hair darker, I think it suits me better.
my hair looks something like this (that's the goal anyway) only a little bit shorter and with bangs: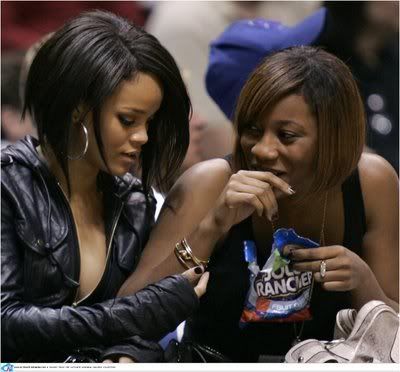 I've done red a couple of times, blue, and I've had purple. I was thinking of going all out pink, but I think somebody might shoot me. I have pink, purple, and 2 types of blue in my room (all punky colors), but I was going to buy some manic panic in orange, yellow and red as well (going for a Hayley Williams look, possibly.)
suggestiongs?
or suggestions, whichever you prefer.
OH, I also dyed a streal of my hair with punky colours in violet about a month ago, I left it in for a couple of hours and it came out blue, not even a little bit purple. I'm not sure why. If you might, that would also be useful.
so there's my four paragraph essay about my hair which I wrote while procrastinating on the essay I'm actually supposed to be writing for school right now.