A fellow craftster and I did a joint project. We spent about $8 (a few things we bought but didn't end up using).
Cheesecloth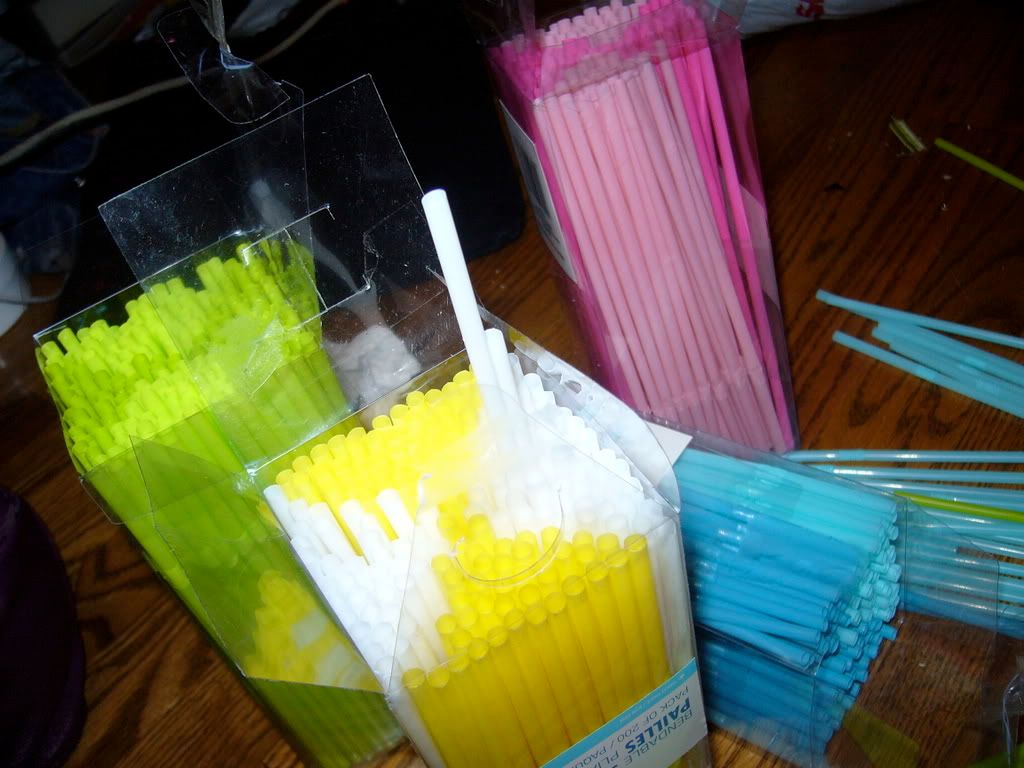 Straws
Pot scrubbers
Gum balls!
And we begin!
Lots of gluing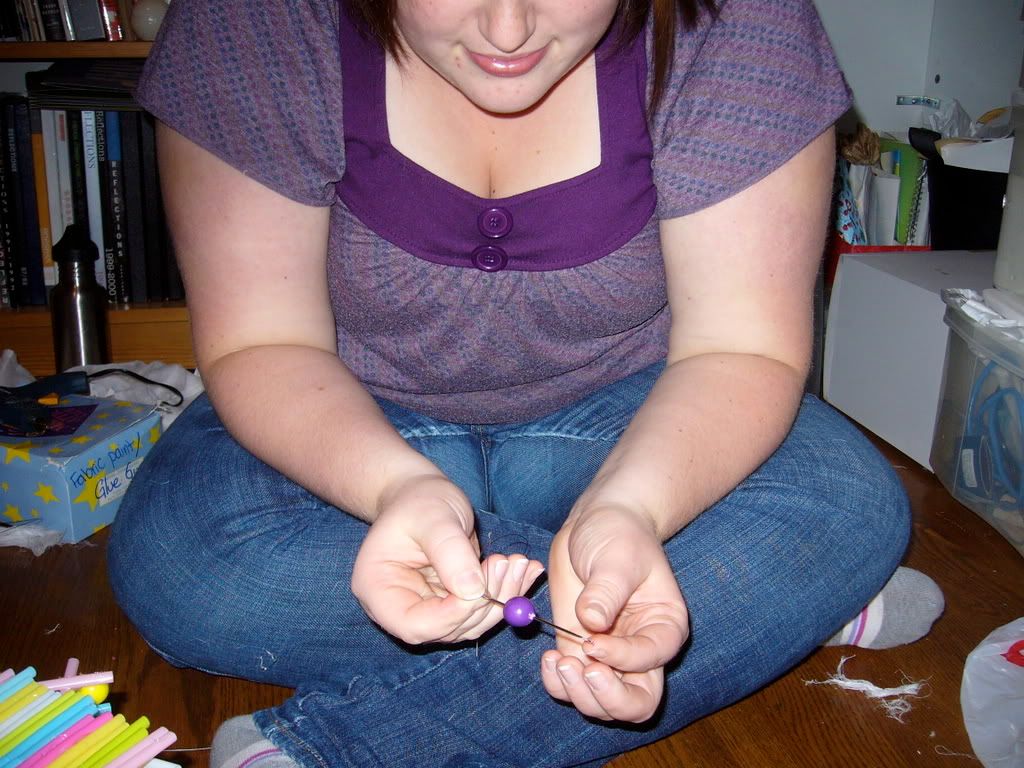 Stringing gum balls to make the handle
Almost done!
Ta da!
And the pot scrubber brooches!