I've been lurking here for a few years, and I'm kind of obsessed.
My recent obsession is with little felt things. So tonight, as a test-run before a crafting party I'm going to tomorrow night, I made my first felt-mix tape.
I'm more of a painter-type-of-girl but I'm pretty impressed with how it turned out.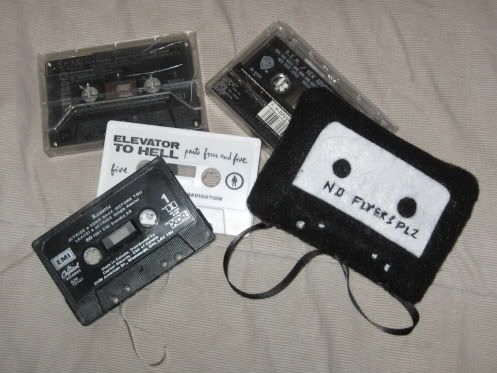 Felt Tape #1
(as I was making it, my friend who is in a band asked if I could write his band name on the tape so he could give it to his band-mate for christmas. It didn't turn out as well as I'd hoped because it was off-center. Oh, and the name of the band is actually No Flyers Please... I just rean out of room and was forced to make it PLZ.)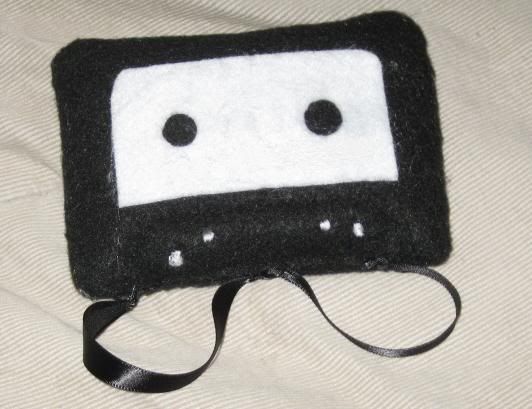 Felt Tape #2
-Kelly
.