So one of my friends from college is having a baby girl! When I first found out she was preggers I got her a pair of gender neutral booties cause it was too early to know a sex. Anyway, I decided that she was way too cool and nice for me to simply buy something from her registry so I made her a scrapbook with blank places that she can fill in pictures of her beautiful baby girl, Kaila. She has a green, pink and purple butterfly theme going on for the babies room so I kinda stuck in that color scheme. Anyway here are the layouts!!

The cover page... its her first and middle name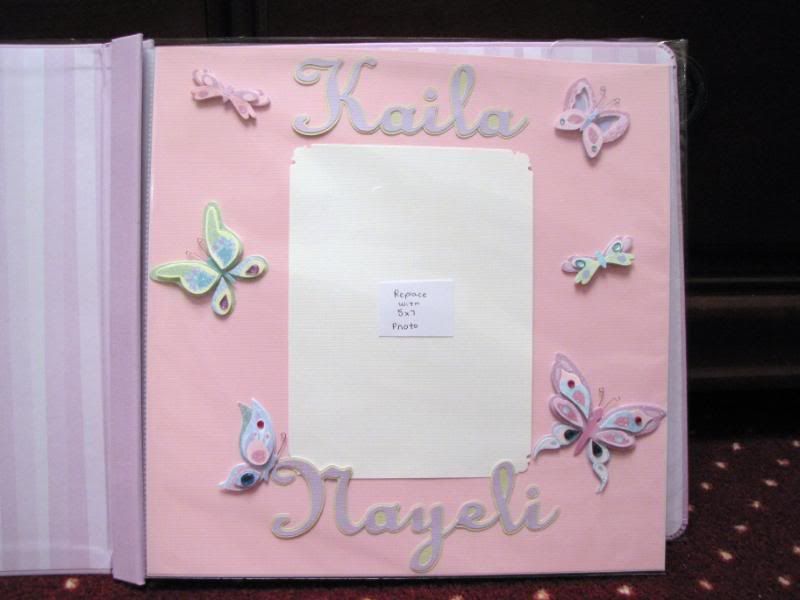 Not my favorite layout but oh well



Cute as a Button



Daddy's Little Girl



Bath Time... I had this ducky paper for about 10 years and finally decided to use it for Kaila's special book, although I'm still sad its not in one of my books.



XOXO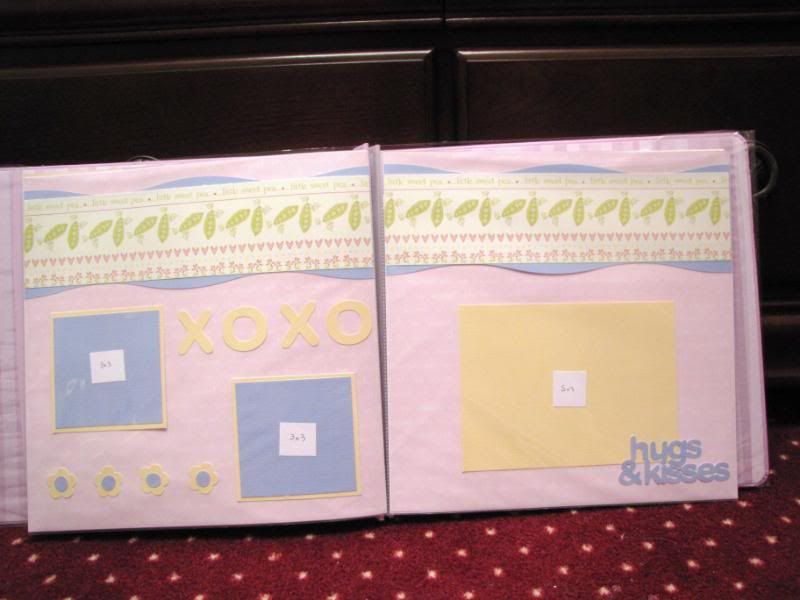 Mommy & Me



Kaila Goes Camping



Kaila's First Christmas



Happy Birthday



Simple last page




She is having her shower this Saturday so I'll give it to her then. I hope she likes it


Thanks for looking
Comments and Criticisms welcome.