(I put this here because I figured - you use them for carrying stuff in them but pls move it mods if it is in the wrong category...)
I quite often give away "homemade" Cd's with music that i have heard that i want other people to hear also (all legally obtained of course ahem) but when you give things away you want them to be nicely packaged (word? but you know what i mean...) so i made these cdcases. They hold 4 Cd's and have pockets on the insides for storing lists of the name of the tracks etc.
I have done a couple in different materials and i think they turned out pretty darn cute.
This one is made out of linen and cotton fabrics. The image on the front is a phototransfer of a snail that i have taken.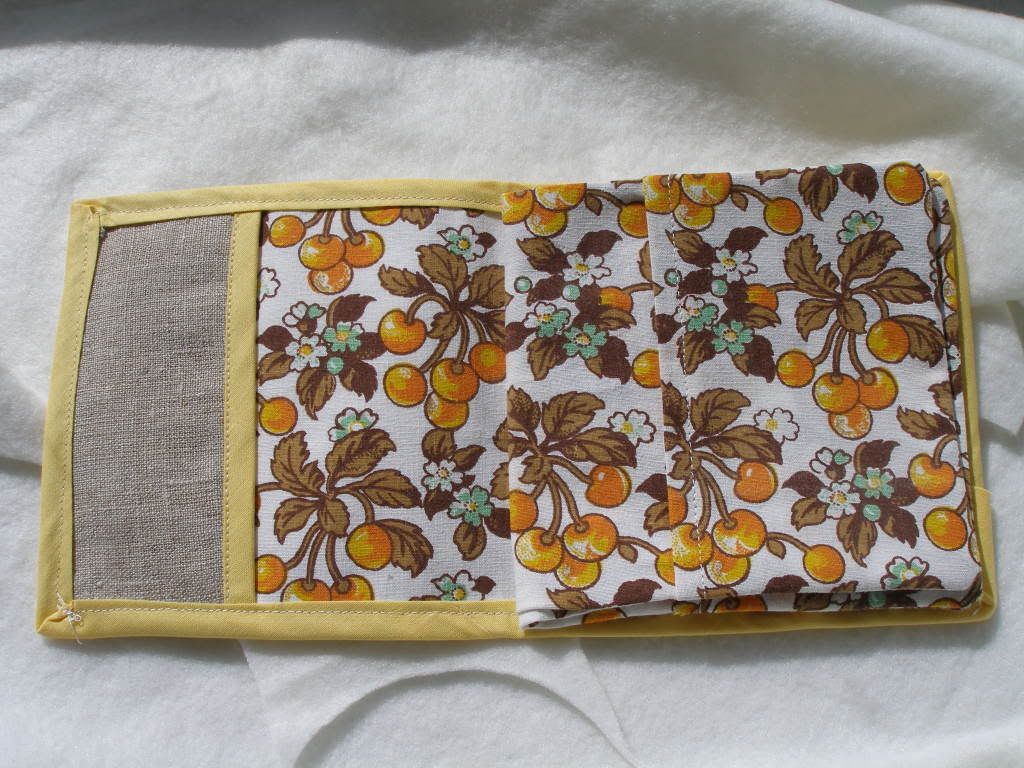 I found the inside fabric at our local thrift shop for like nothing and i just love it!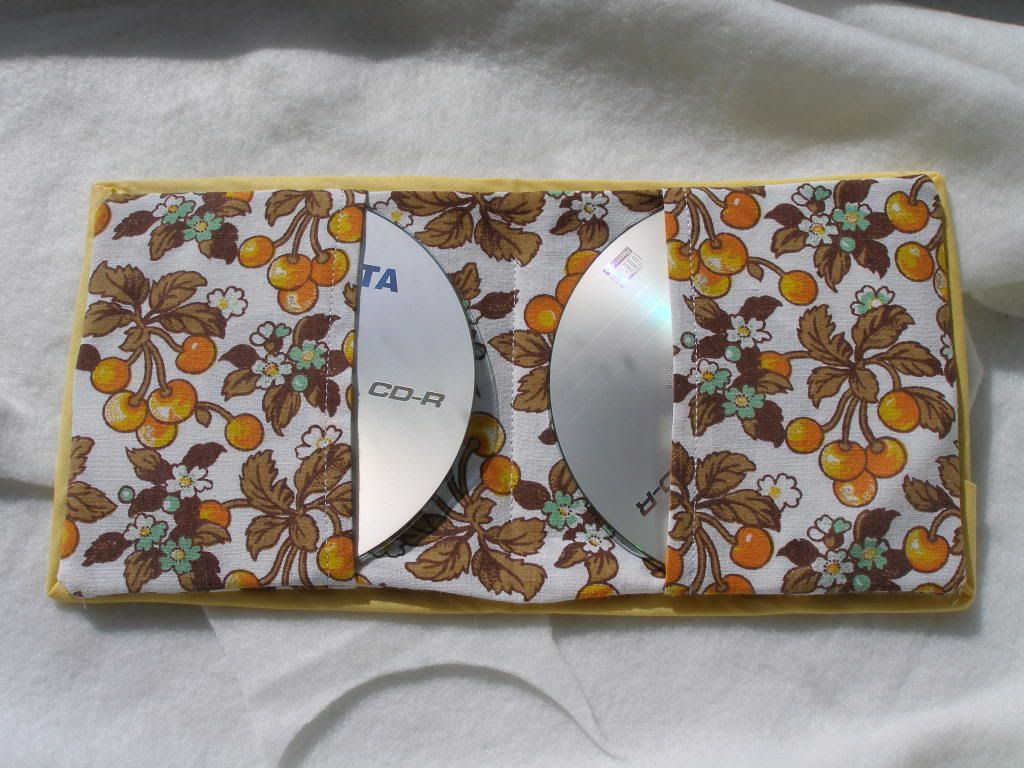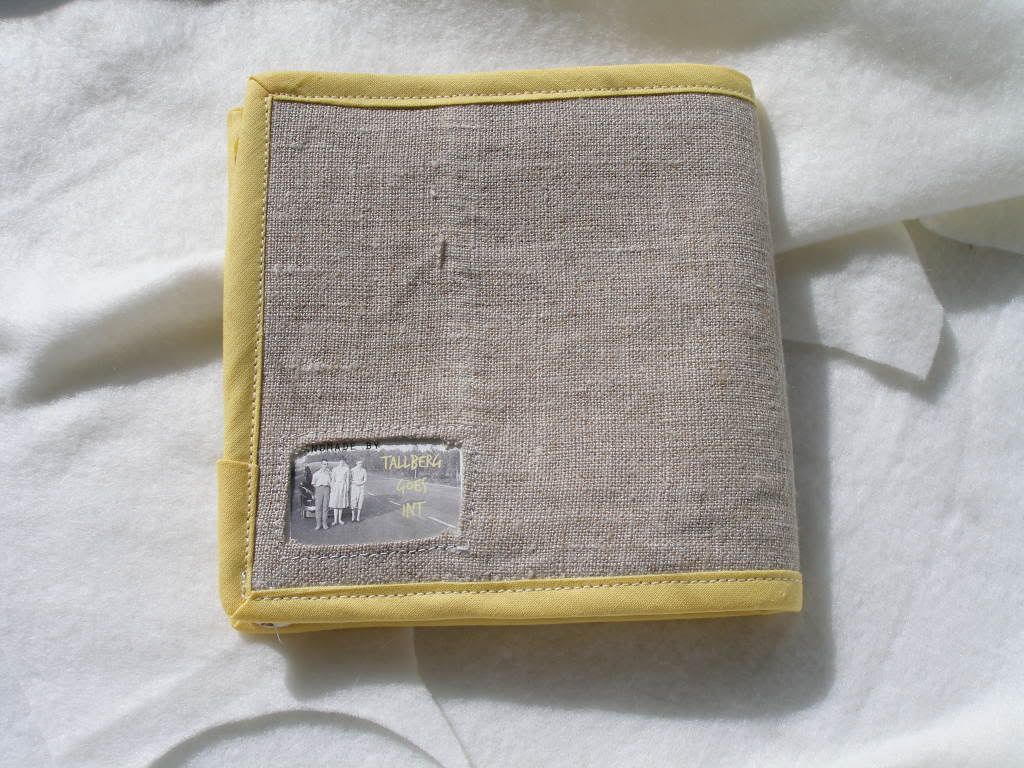 That is my logo at the back - iiiiiiii!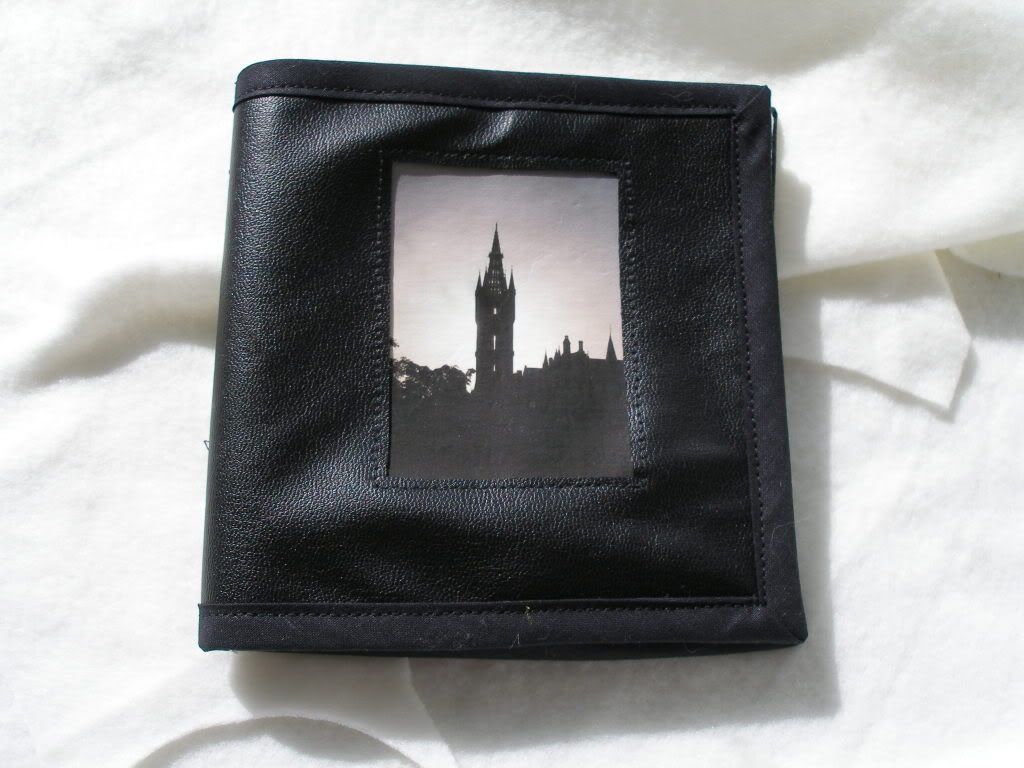 This is vinyl with another of my photos (Glasgow uni - a beautiful building)
Inside fabric - again courtesy of my local thrift shop!
Thanks for looking!