An old craft book (gotta love them!) gave me the inspiration to paint some stones and ooh ...it's addictive...
A perfect summer/backyard craft to keep yourself busy!
Even my non-crafty sister made some stones (she just painted them pink so I think you can picture it
)
Let's start with my favourites (the animals)
A ladybug: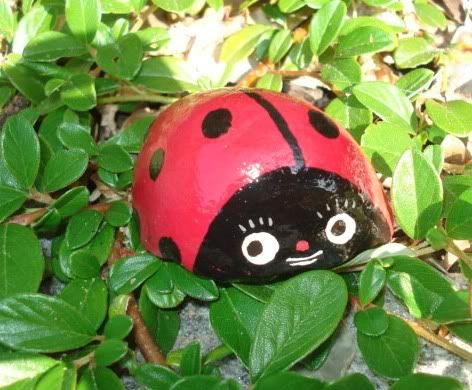 Bee-magnets: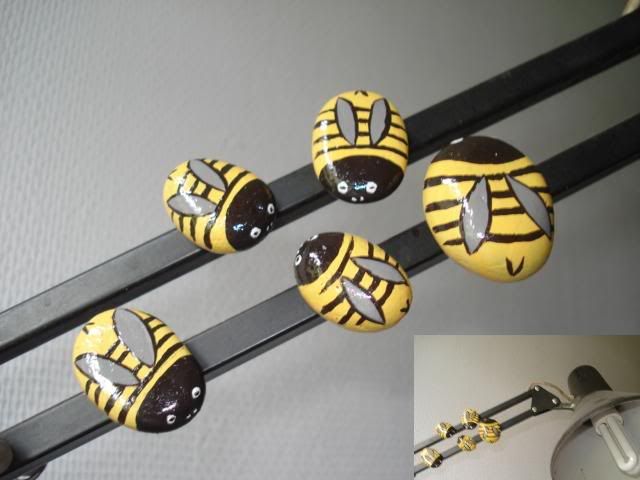 And a froggy kinda creature:

To stay in the natural mood, at the end my mother ordered some leopard ones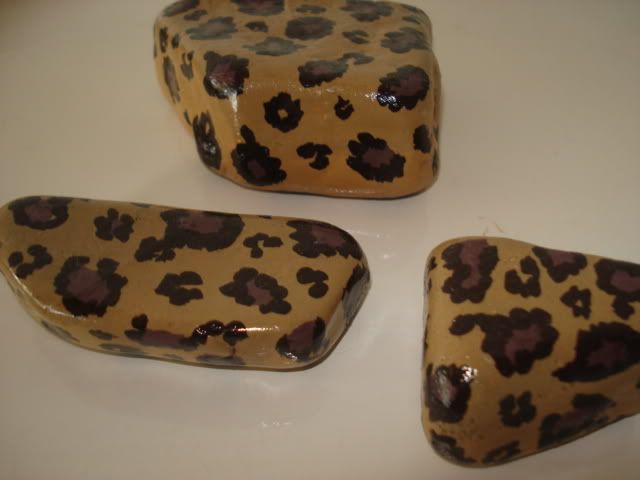 And flowers, there always have to be some flowers somewhere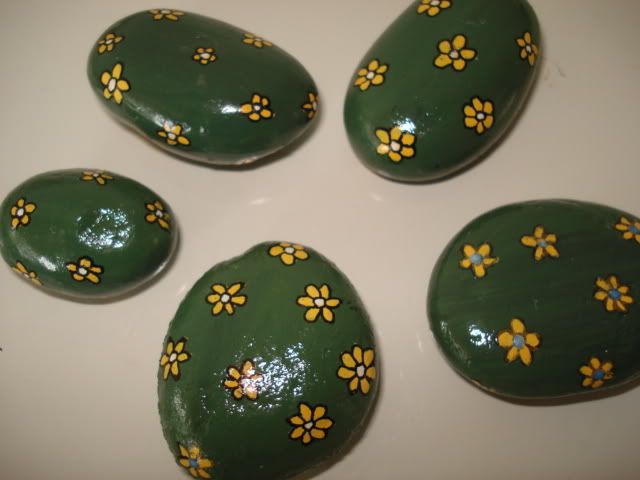 Further on, I have some abstract thingies too:
I call these the Italian design ones (picture of two sides):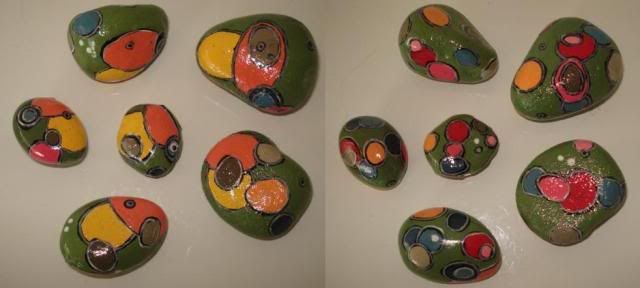 The vintage interior inspired ones, actually the very first I made:
Group shot (sorry the bees were buzzzy on the lamp
):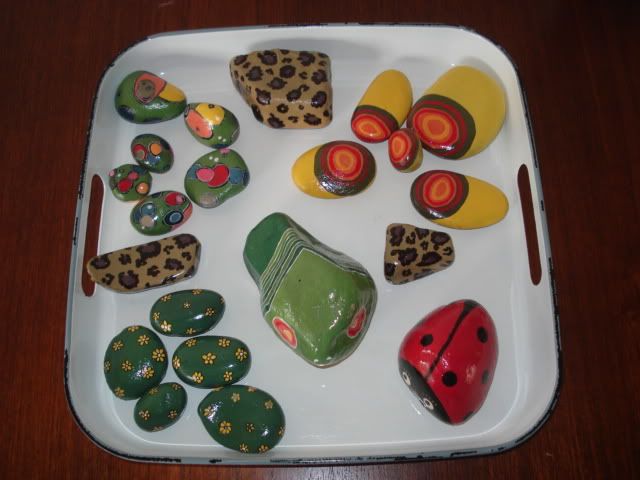 I hope you enjoyed these as much as I did/do. Sometimes I felt like a child when making them hmmm....
But what's wrong with that?
Tadaa!