Wazzup?
After the success of my Popples earrings (not only on Craftster) I was motivated to make some other ear jewelry. Usually I really don't have the inspiration for jewels but now I couldn't stop, the BF had to block me
I'll start with these vintage babies. Aren't they uber cute? I found them as a part of golden earrings for 0.10$ in a thrift shop. I could
not
not buy them, even the fact that I don't like to wear gold
The little piece above of them was a part of another set of earrings I don't wear.
Second, I plied some rings into hangers. I don't know whether it's done yet, but I was just throwing them away (they didn't close anymore), when the light of creativity shined over me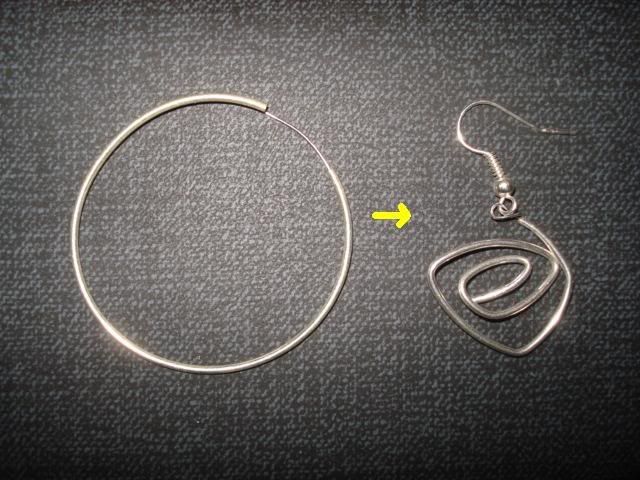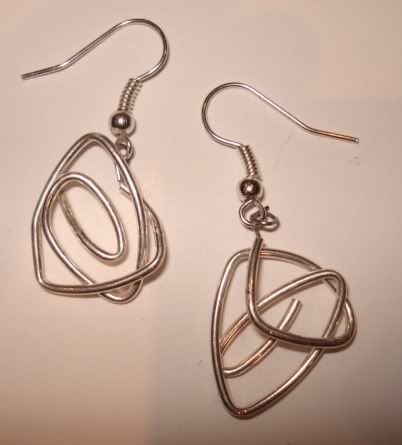 Then I have made two things with vintage buttons. The colour of the first set of buttons is kinda dark salmon, my camera always hesitates when it needs to capture red colours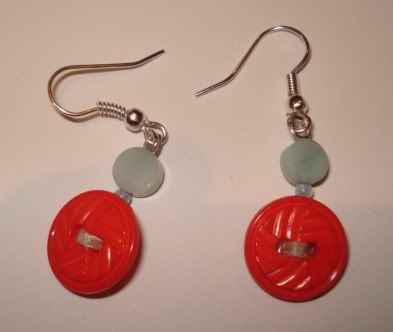 The outcome of the second is really simple but they were really difficult to make. I can't explain very well why...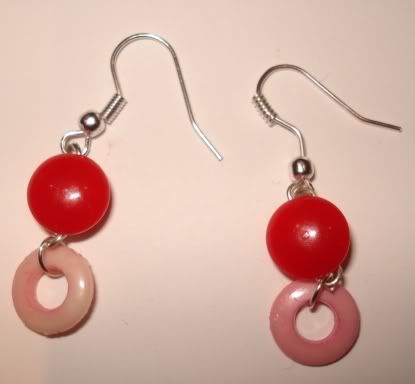 Again, I love simplicity
And uncomplicated doesn't mean unsophisticated
I matched these rings with some plastic leafs in exact the same colour - and two FIMO beads, which are dark red, but not that dark as in the picture (again: foolish camera) I normally not tend to be that romantic, but these are acceptable
Actually earrings are the jewels I wear the most and the dearest, but one year ago I all of a sudden became 'allergic' to them. Since one month I noticed I can endure them again, what a blessing
(I think it might be some medicine I had to take)
Anywayz... Reactions + or - welcome!