So, I saw that CrochetDad had made one and I was like, that is WAY COOL! So I decided to make one for my grandma, because she loves turtles. And I've never made an amigrurumi before, nor have I ever crocheted in the round before. Not as hard as I thought. So here's some photos. I found the pattern on Ravelry, which can be found here:
http://www.ravelry.com/patterns/library/jacques-the-sea-turtle
Thank you so much for the pattern CrochetDad! It took me probably a total of 2 days to do make it. Not very long at all.
It was a lot of fun to make and I can' wait to send it to my grandma!
He does have a face, but it's just hard to see. I used some embroidery floss to sew in his face and it doesn't look very good. I'm not so apt at sewing. XD LOL! I used the Vanna's Choice yarn. Beige and Dusty Green, because it was on sale at Jo Anne's. And now I've got more yarn in my stash! YAY!
So here's so pictures:
Front view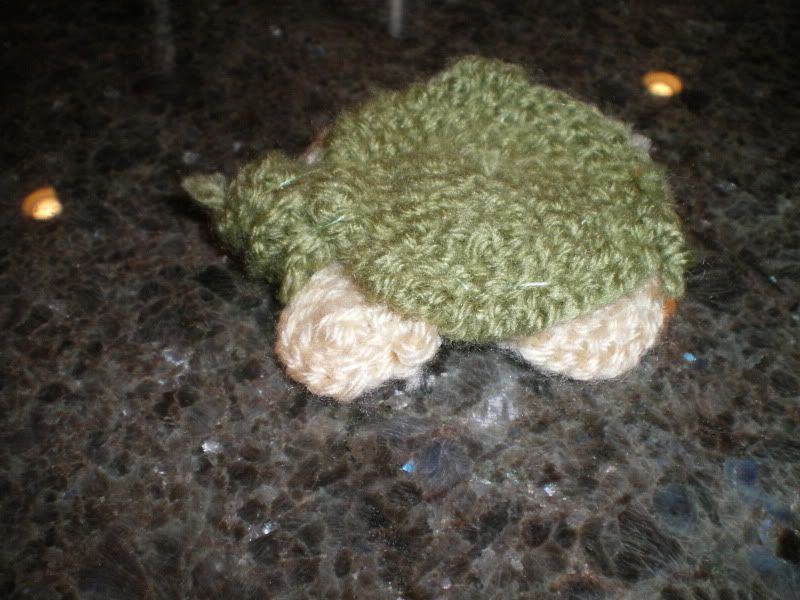 Side view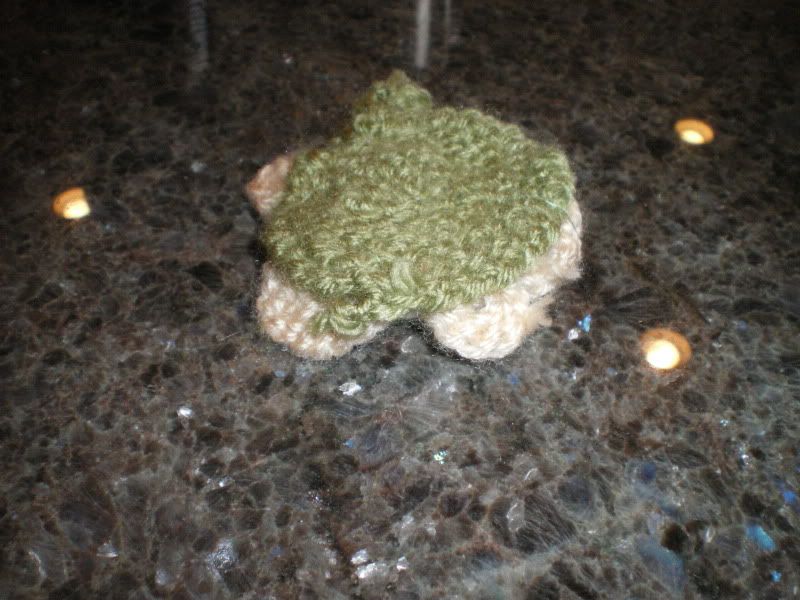 Back view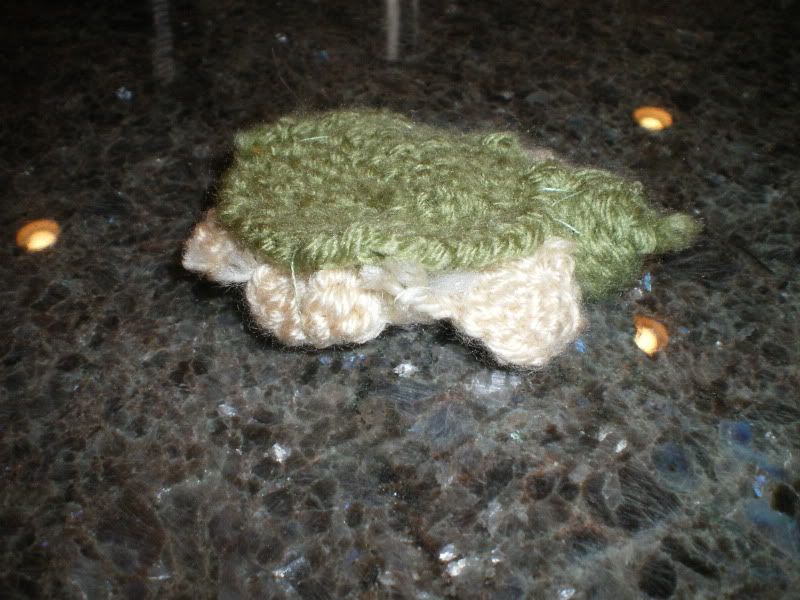 Side view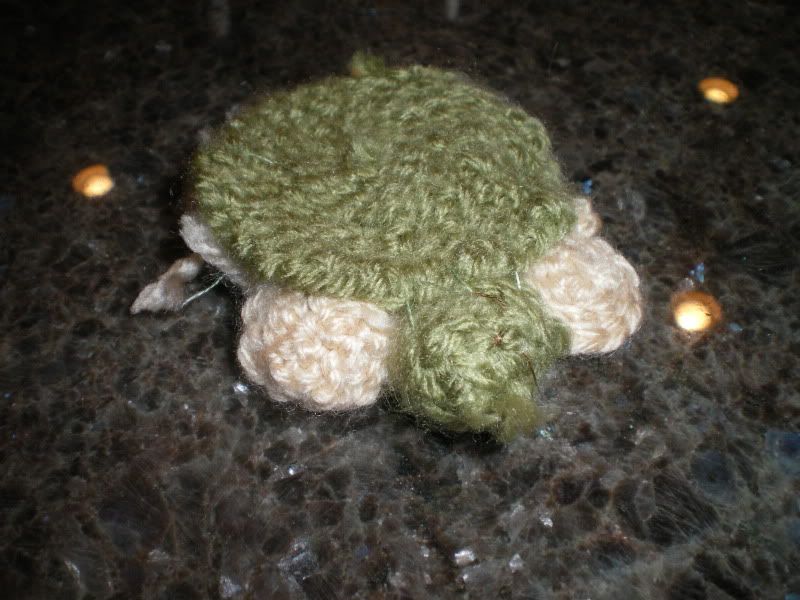 Front view
And there he is!
Thanks for looking!