Since it's the Lunar New Year today ((aka: The Chinese New Year)) and it's the Year of the Rabbit, I decided that I was going to crochet myself a rabbit!
So thus, I made Luna!
She's done in Red Heart, white, black and shocking pink. She's done in double crochet. He tail is a cotton ball and her whiskers are mint flavored dental floss. And she's stuffed with tissues, because I don't have stuffing. Guess I could've used cotton balls. Next time I'm using safety eyes. I haven't tried them before, and I think as far as eye placement go, it'd be easier, and it'd save from the awkward looking eyes. Personally, I think she resembles a shrunken Lamb Chop. But still, she was fun!
Here's to the Year of the Rabbit!
Front side: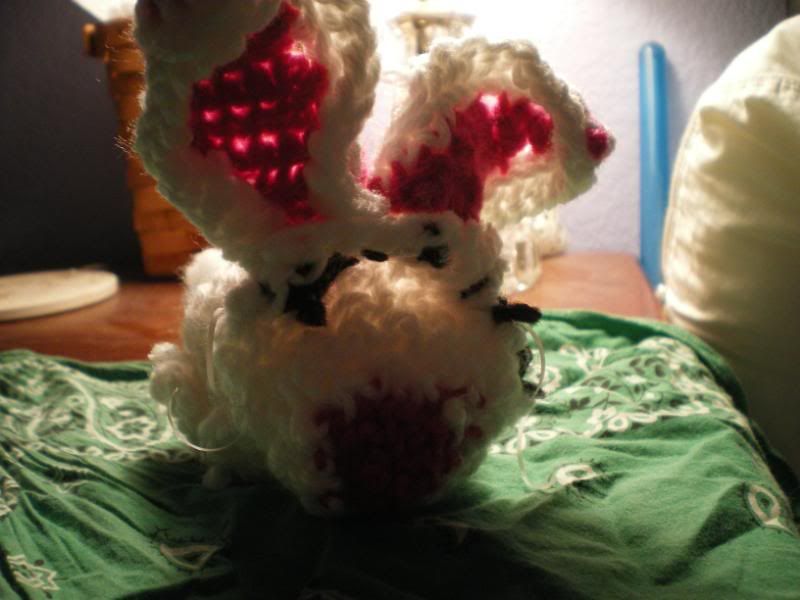 Side view: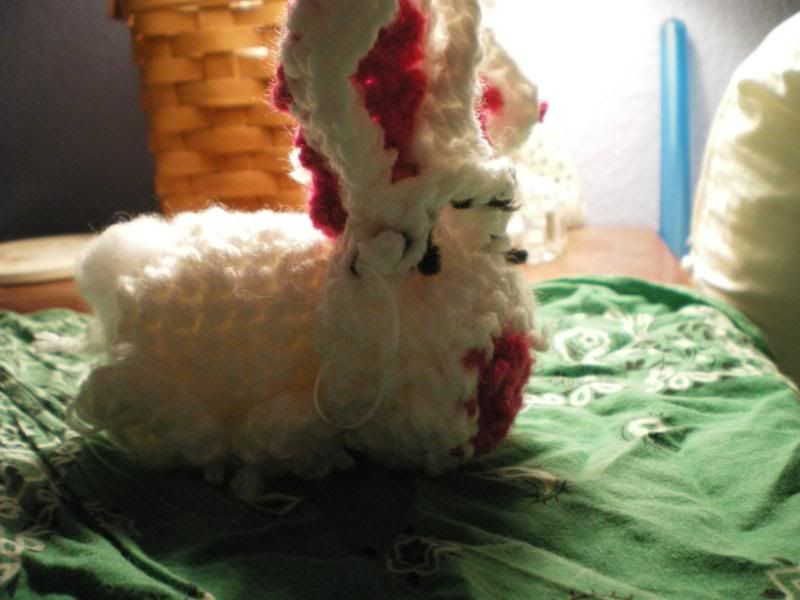 Back view: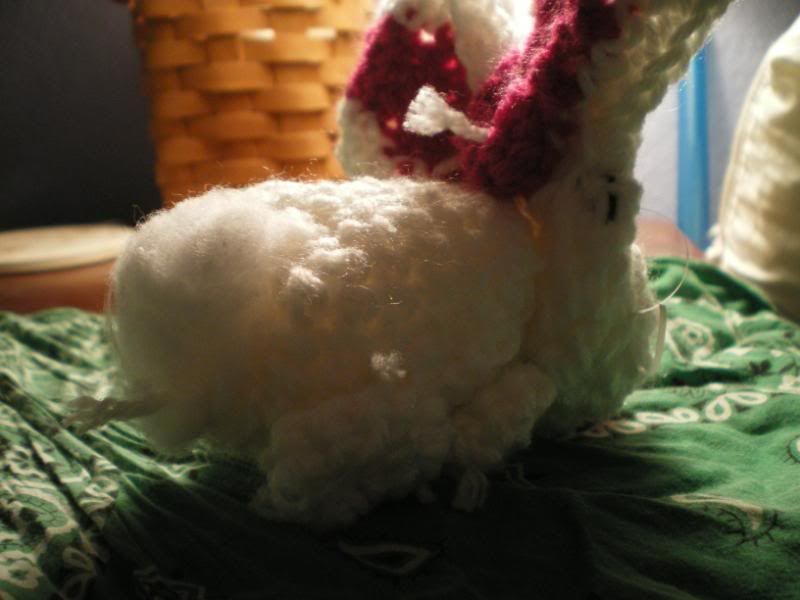 Another side view: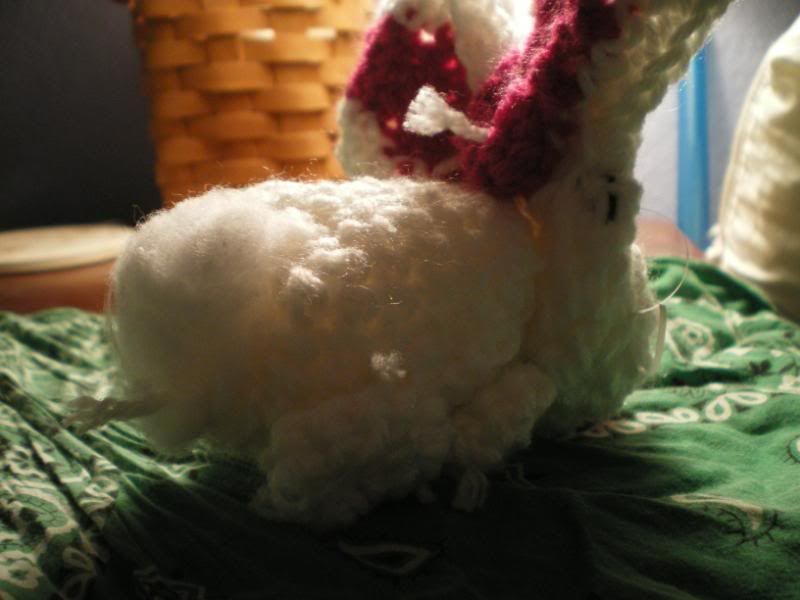 Another front view: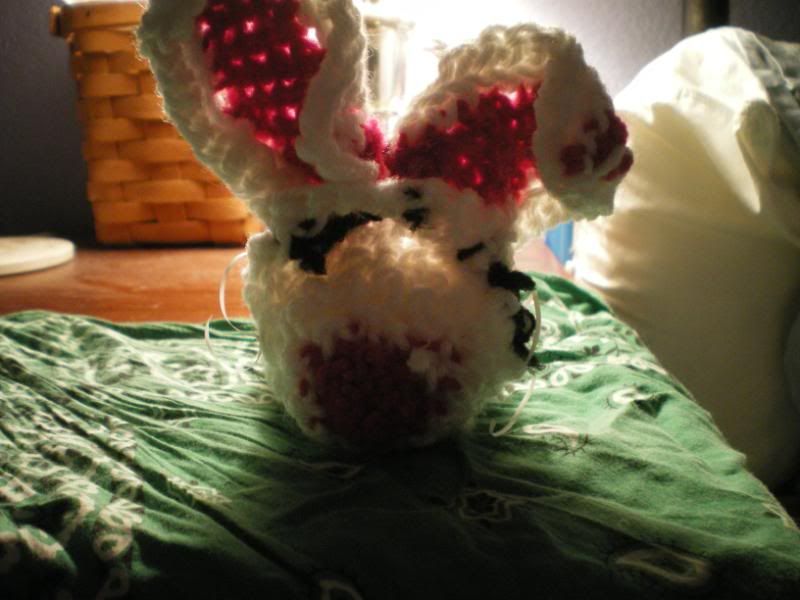 And that's Luna, the Lunar New Year Rabbit!