I'm considering buying my first sewing machine. I have never sewn before (aside from in Home Ec. class), but it is something that I would like to learn. I am looking for an inexpensive machine that will be easy to use and that will have everything that a casual sewer might need. While I don't anticipate ever using the machine a lot, if I end up liking to sew, I would like to be able to grow a little bit with the machine. I have read some of the buying tips on here and I think that I would like to get a Kenmore machine. The problem is that I haven't the slightest clue as to which model would be best for my purposes. What do you guys think?
Here are some crude pictures of model descriptions (taken from the Sears catalogue):
Kenmore 4 and 8 stitch (this is currently on sale for 159.99 Cdn):
Kenmore 12 stitch: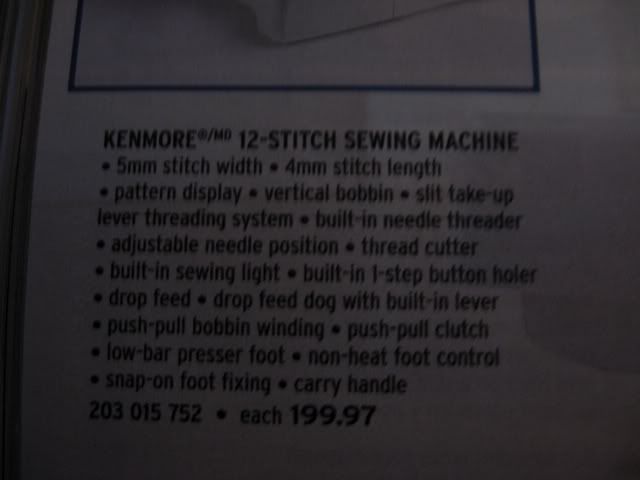 Kenmore 27 stitch (this is currently on sale for 229.99 Cdn):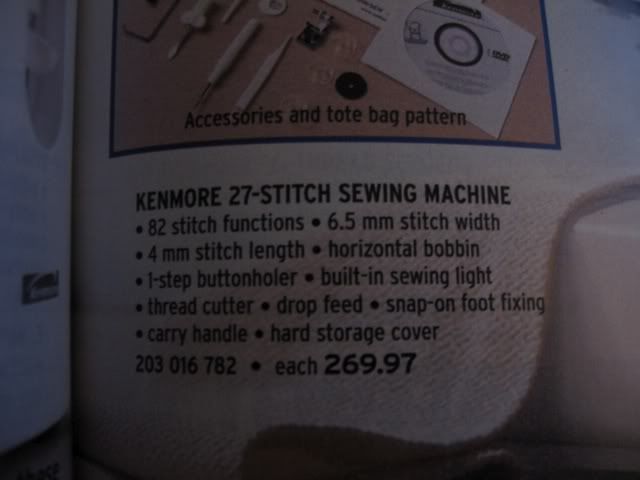 Though it is not a Kenmore, there is also a cheap Brother on sale at Walmart. I don't think that I would want this machine in the long run, but it might be okay as a learning machine: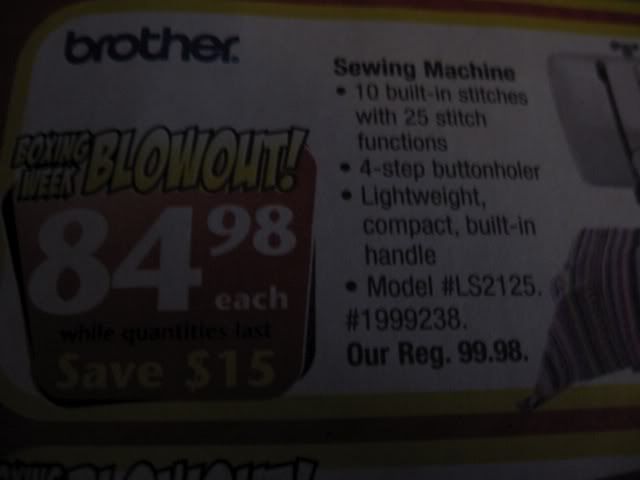 Any opinions or advice would be greatly appreciated. Thanks!