Hey there, first if this is on the wrong board please feel free to move or give me a heads up
I love love to crochet and not long ago a friend from my crochet group covered one of her hooks with clay. I loved the look and feel but have never worked with clay.
We had a girls day today of crochet and near the end she showed me what I needed to do to cover my hooks. I only had to two colors but I can say I will have new colors very soon and will cover every hook I own...well except my Brittany's of course lol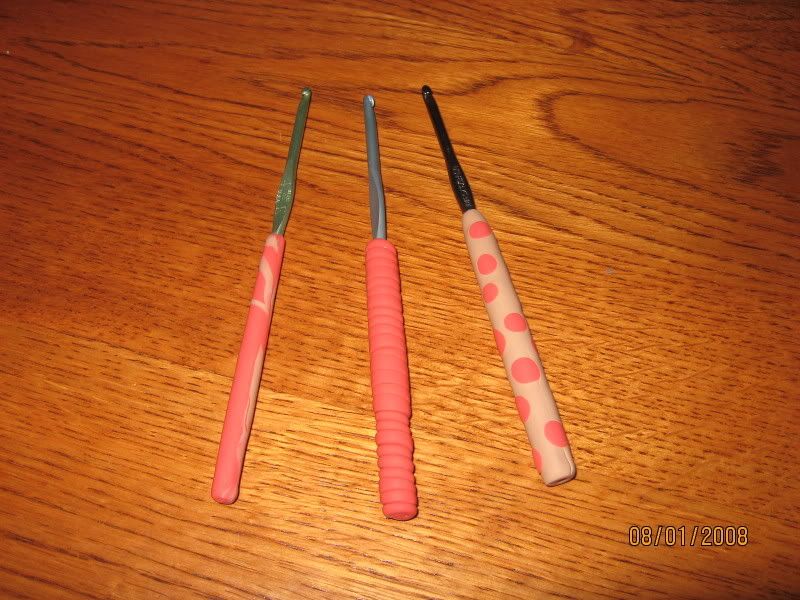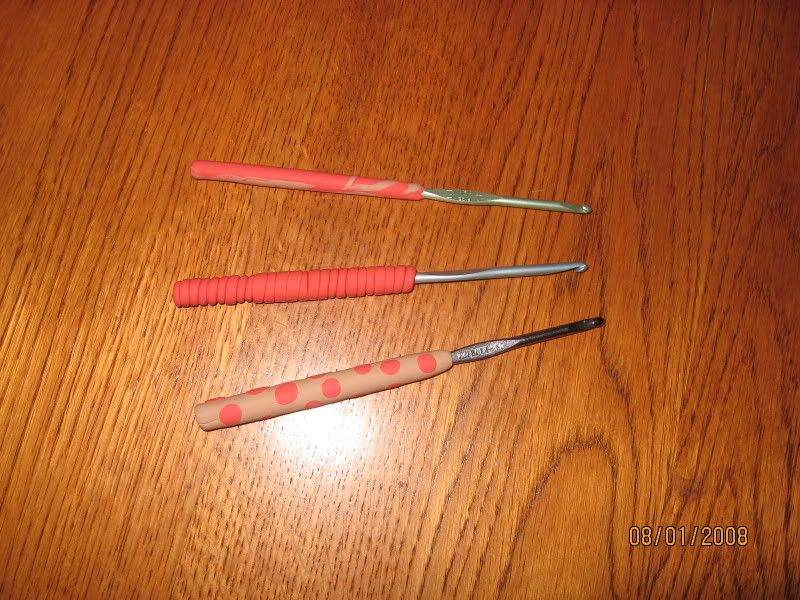 thanks for letting me share
**updated, we did more
Here's a pic of all the ones we did together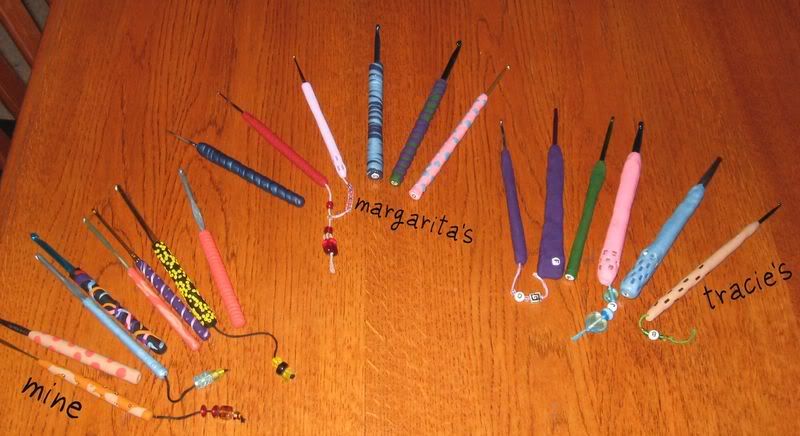 and here's just mine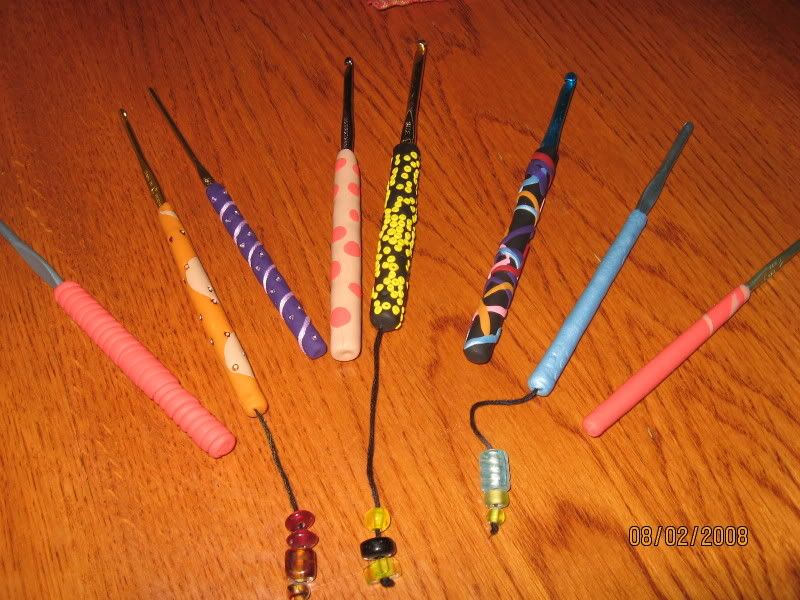 That black & yellow one is my ode to the Steelers LOL
Tracie's, she made her's much thicker cuz she crochet's for a living and its better on her hands. You can visit her at
http://fibersbytracie.com/
and one more brag she just got published in the lastest issue of Crochet.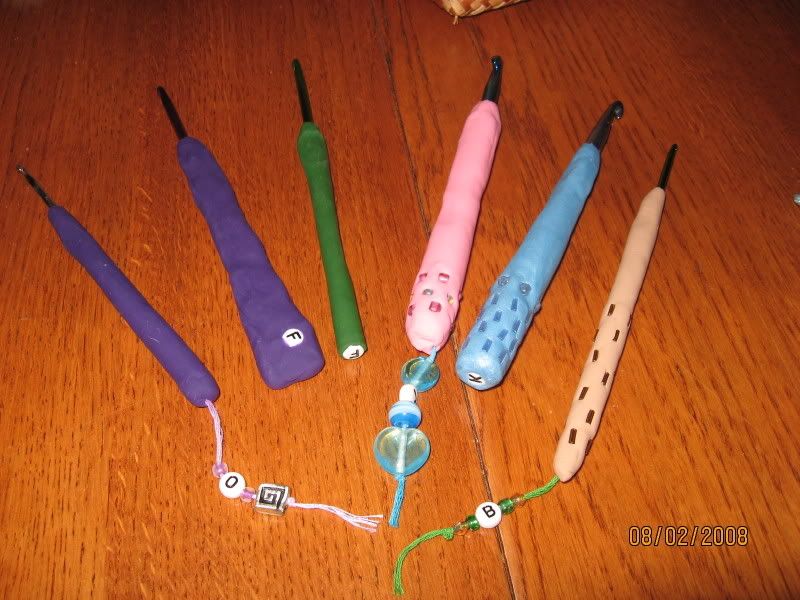 and finally Margarita's set.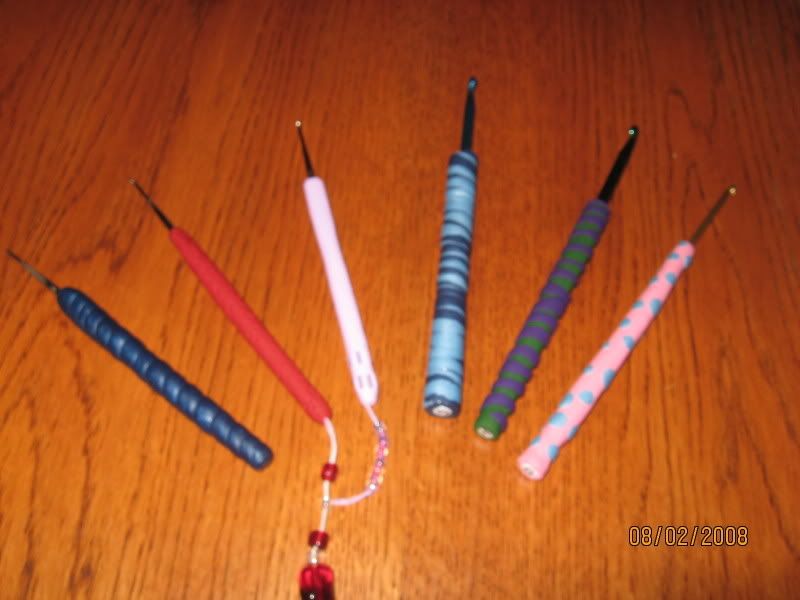 thanks again for letting me share.
Dani