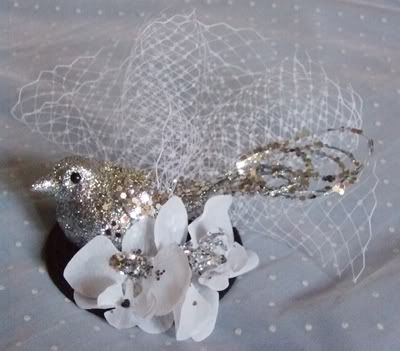 Here's yet another bird hat.
I used an art deco color palette on this one, black, white and silver.
At first my thought was to go for just the bird and veiling but since it's silver it doesn't
have the same impact as the red bird I used in my previous post and the hat needed
something more so I added the sparkly Orchids.
I was wearing it the other night when we went to a rather posh club in central London.
The compliments were never ending.