More dolls. These, though, are made of paper and bristol board.
The technique is to have a set (these guys were tourists in a museum) flat underneath the camera, which is pointing down on a table. You just take pics, move them, take pics again, etc....
Ever see Monty Python? That is how their animation shorts are done. THis technique is REALLY fun and easy to get the hang of.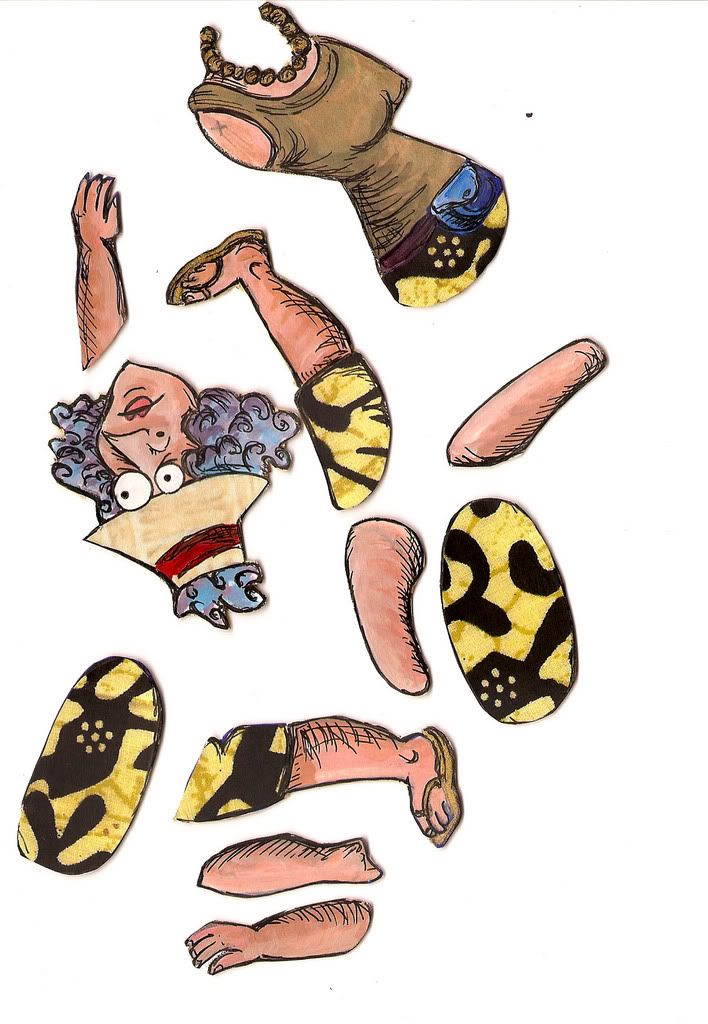 "Edna" character in pieces. She is made of an assortment of origami paper, and color scans of fabric I had lying around. I painted her with acrylic paint. Then, I photocopied the pieces and stuck the copies n the other side of the heavy paper.
Their eyes are made of pieces of a dry erase board sticker thing, so i can erase and move the pupils.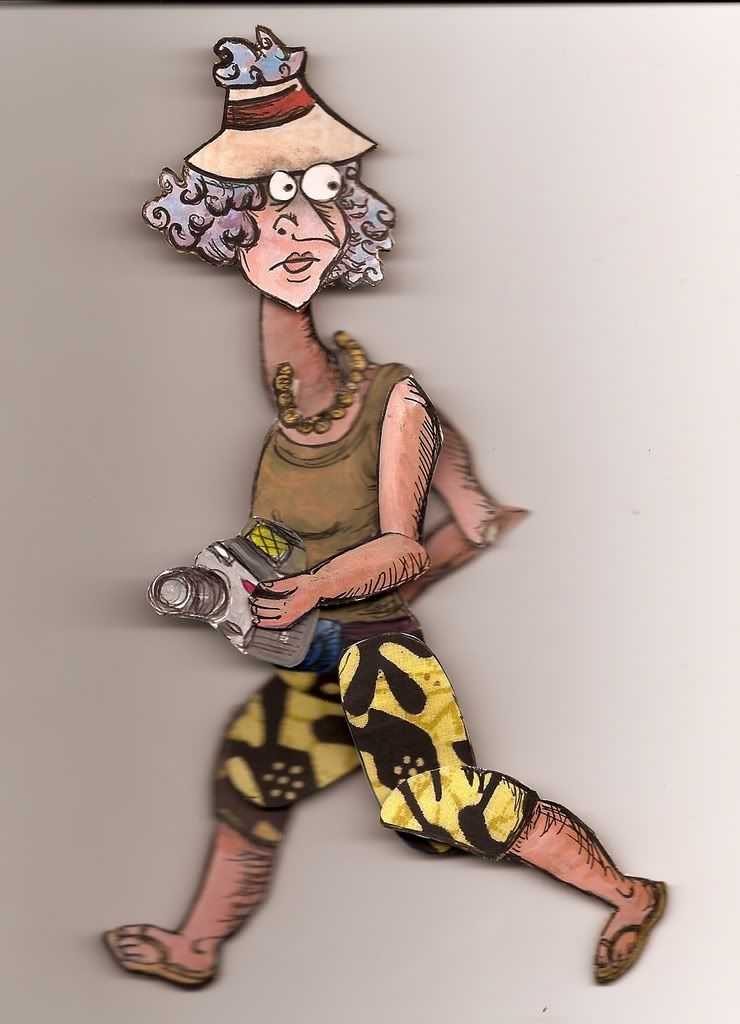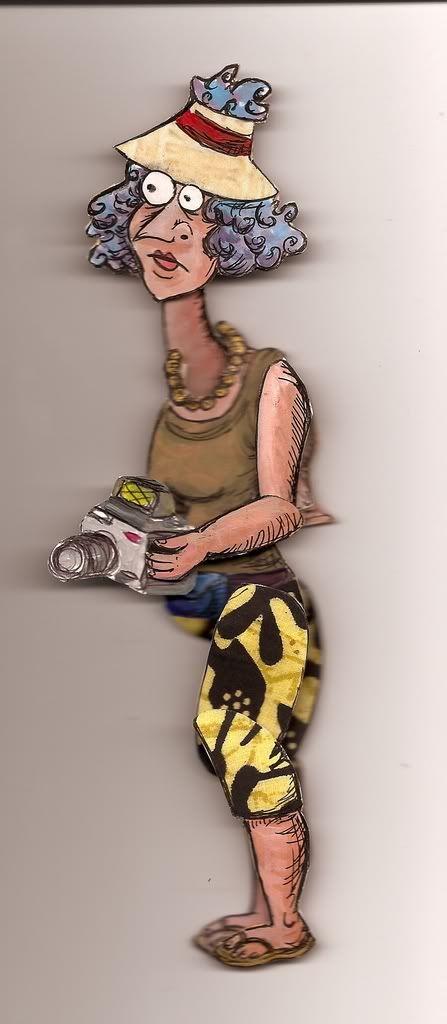 Sorry her body is so blurry, I just smushed her on the scanner. I attached the thighs and upper arms to the torso w/ those flat clothing snaps (they make GREAT joints for these guys!) with hot glue.
Her fellow tourist is made the same way: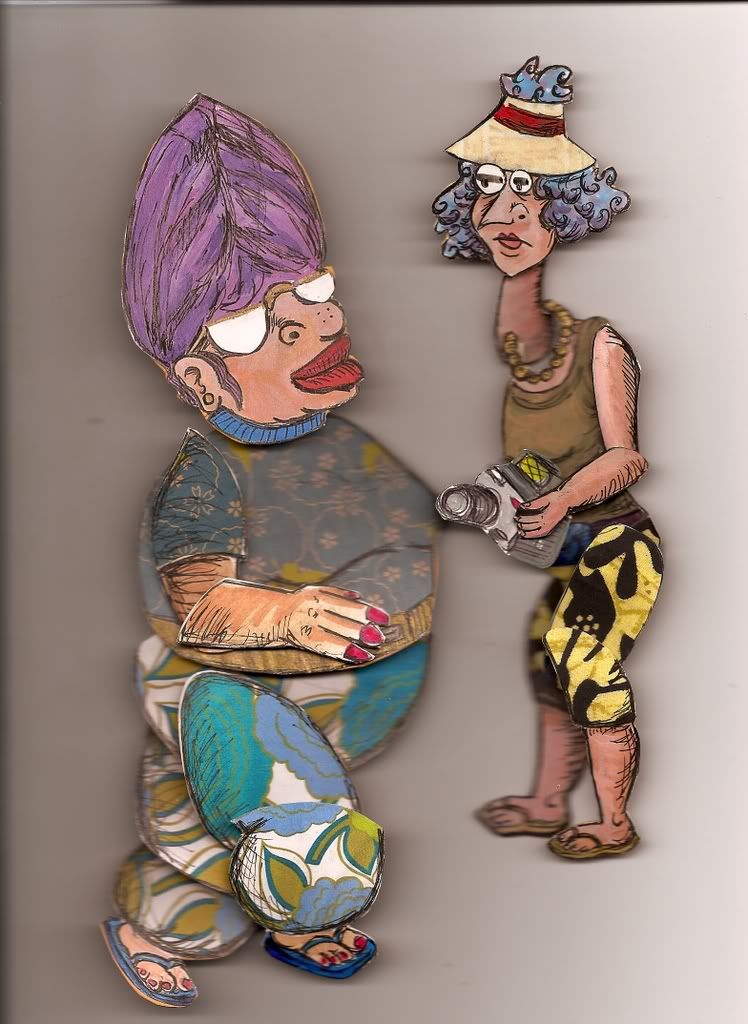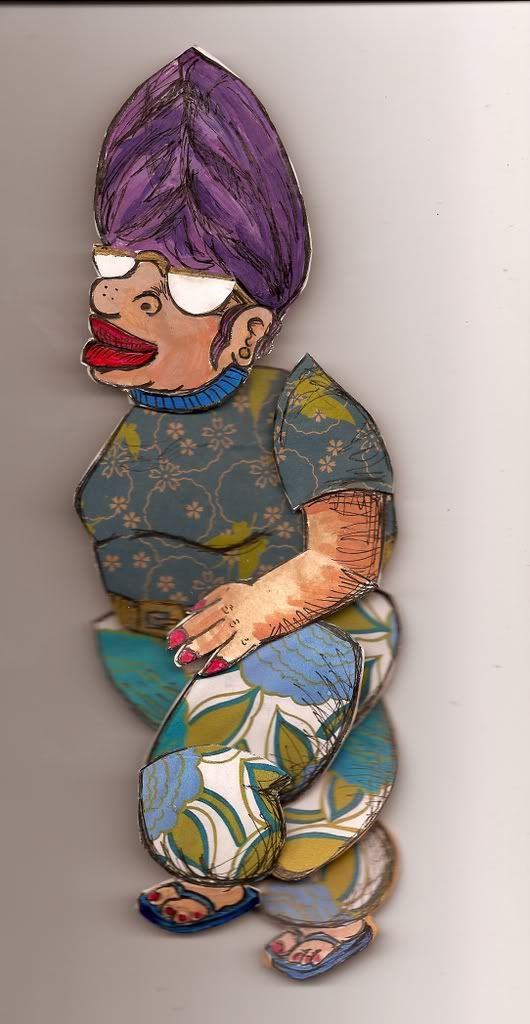 Did you notice I got lazy and only painted one side of the camera??
Movie here:
http://www.aniboom.com/Player.aspx?v=73691