I thought I would post a picture of the octopus I sent to Lauramae. She private msgd me last week letting me know it arrived, and she didn't have her camera available. I also sent her a cross-stitched bookmark with fish on it, but forgot to take a pic of that.
Here's the octopus: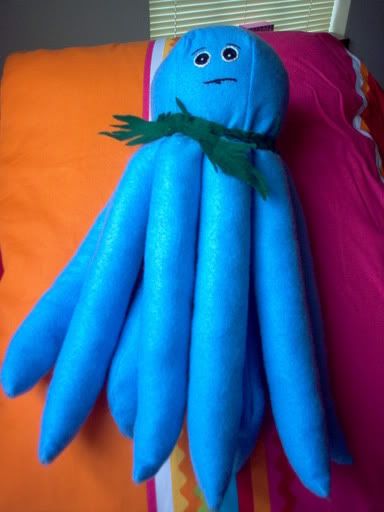 He's legs look longer in the pic than they look in real life, but overall I think he came out pretty cute for my first stuffed animal.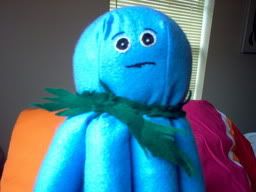 I decided to put a seaweed scarf on him because we all know it can get pretty cold and lonely at the bottom of the sea.