Hey everyone!
I'm excited to be the first to post in the gallery! After a crappy day at work I came home to a wonderful package from my partner and good friend Linda aka wildflowerz. I am in love with everything she sent! Check it out!
My very own Hedwig paper dolls! I *loved* playing with paper dolls as a kid!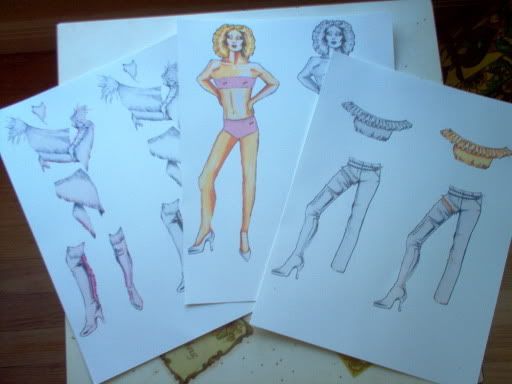 A couple of Hedwig t-shirts: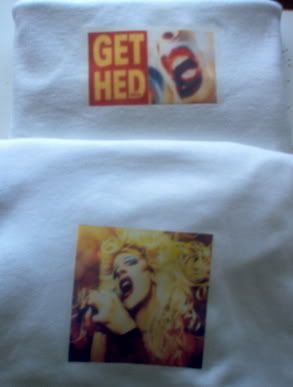 A wonderfully crafted set of music glitter art: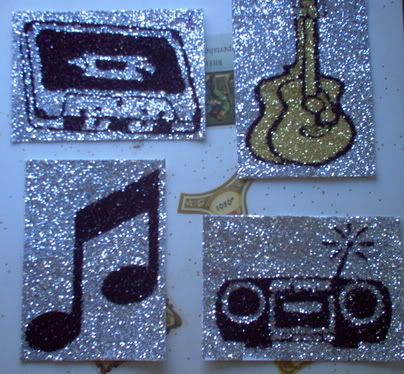 And my *absolute* favorite!! A piece of glitter art of Hedwig, so she can always shine like the brightest star!!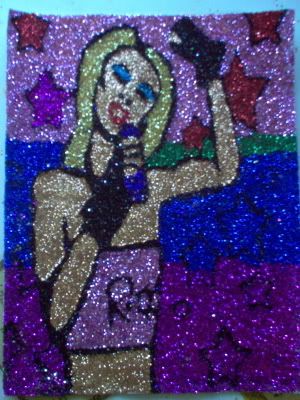 Did you draw this image of Hedwig? It's great!
Thank you so much Linda for sending such wonderful things. I LOVE YOU!
Yours is almost done! I think it will be worth the wait.
xoxo
Amy