Here are a variety of my cuff bracelets with one thing in common: Black.
This one I made for my jewelry class, it's a copper orchid patina'd black, riveted (sterling silver rivet) to a brass cuff bracelet that I designed, pierced, and gave a rather scuffy satin polish (scuffy from being shipped back to me now that school's out. Oy!) This was probably my best or second best project from jewelry class. The very best one will come in a later post since I haven't gotten pictures of it yet.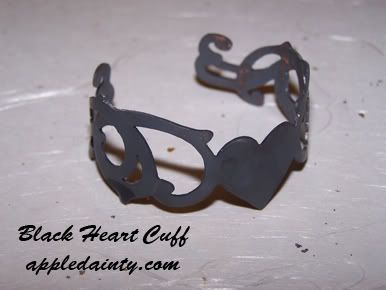 Here's a black version of the brass heart cuff I posted before. Copper with a dark liver of sulfur patina.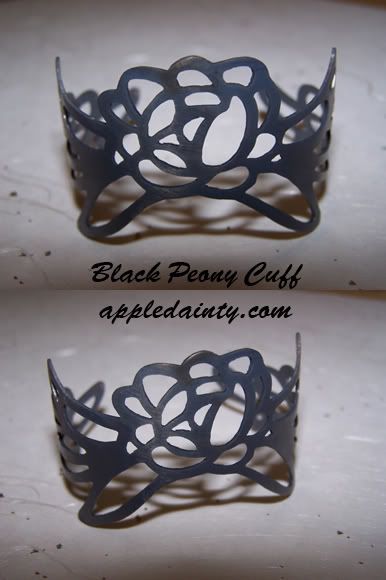 And this one I just finished today! It's a black Peony bracelet that I'm also going to be making a silver and brass version of. I'm almost done with the silver one (just need to file, finish and form) and I'll post pictures of that with my next group post, which, coincidentally, will be silver pieces.
If you have any questions about metalworking, feel free to ask and I'll help any way I can :3 I'll be posting a small tutorial on cuff bracelets soon, but it involves some expensive specialized equipment, so I dunno if anyone will care for it XD;;