Ok, I am a wee bit obsessed with the show Metalocalypse...so I decided I'd make the characters as little felt dolls! I got the pattern from a free website mentioned on craftster somewhere (I can't remember where
) and tweaked it so I could make the boys look as close to what they look like on the show as possible! This is my first topic thing, so hopefull I won't mess this up, but here they are:
Skwisgaar Skwigelf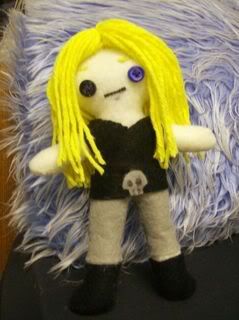 Toki Wartooth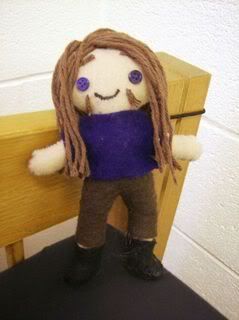 William Murderface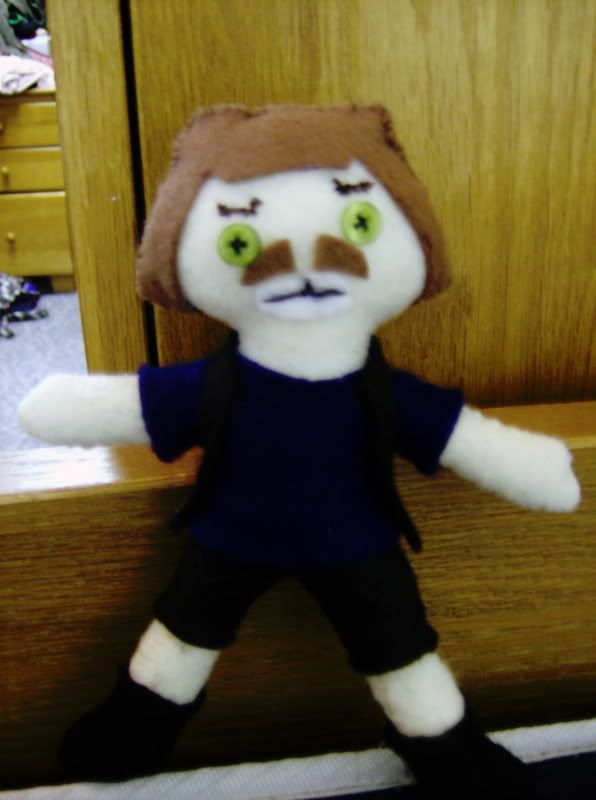 Pickles the Drummer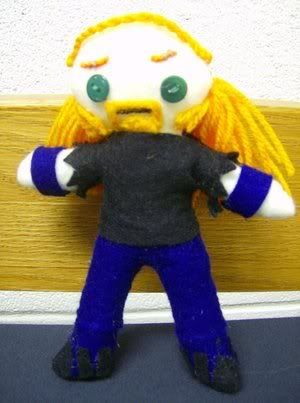 Nathan Explosion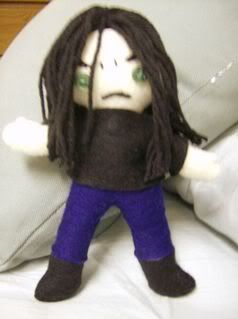 I hope you guys like them!