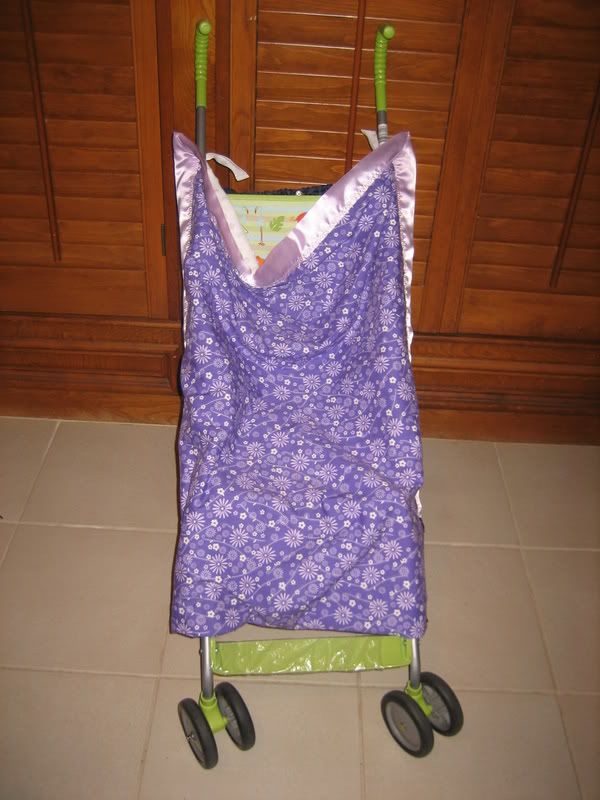 I made this stroller blanket for my friend who had a baby in October. She lives in San Francisco and takes the baby in the stroller a lot, so I thought this would be useful. I got the idea from this tutorial, though I didn't quilt this blanket, and my measurements were a little different.
http://www.sewmamasew.com/store/media/blog/StrollerQuilt.pdf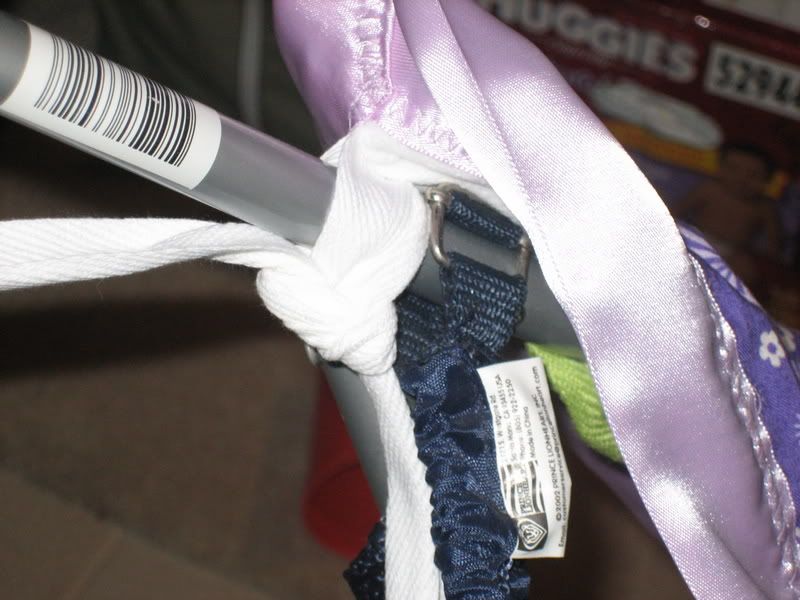 It has ties at the top made from twill tape. I had to go to two fabric stores to find white twill tape.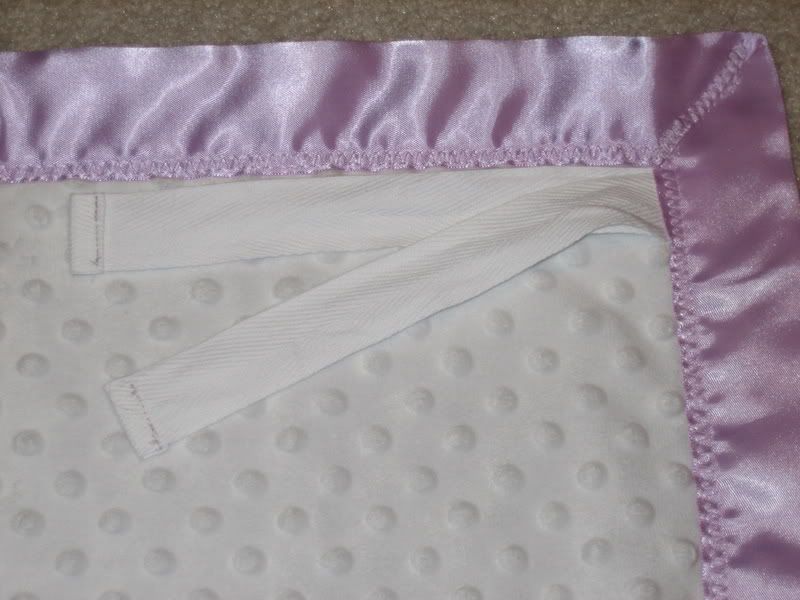 Here's a picture showing where the twill tape is sewn into the binding.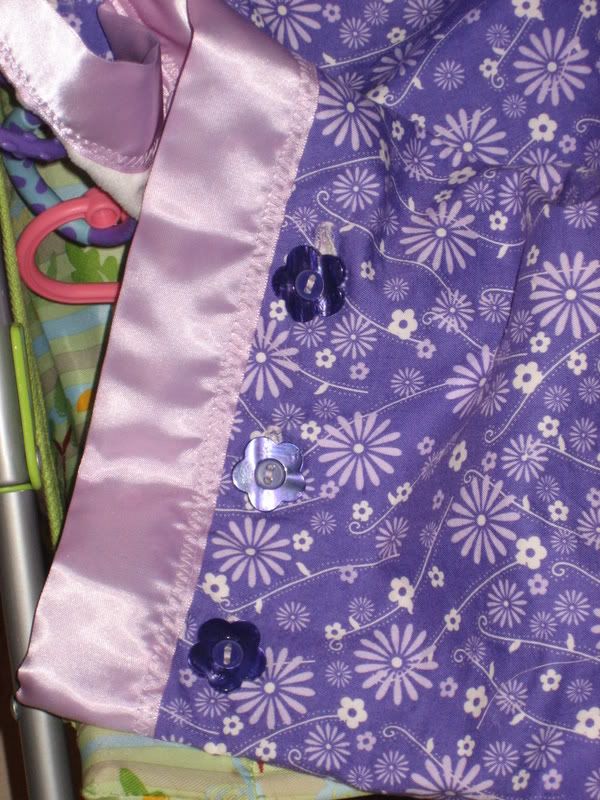 The blanket has 3 buttons on the bottom of each side to make a little pocket for baby's feet. It took me a little while to figure out how this worked in the tutorial, but I got it eventually.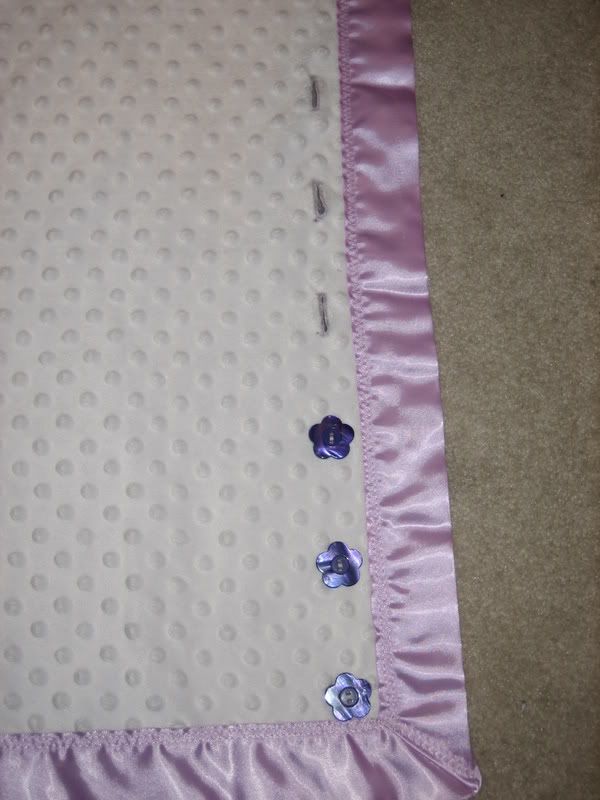 Here's a picture showing the pretty purple flower buttons and the button holes above it.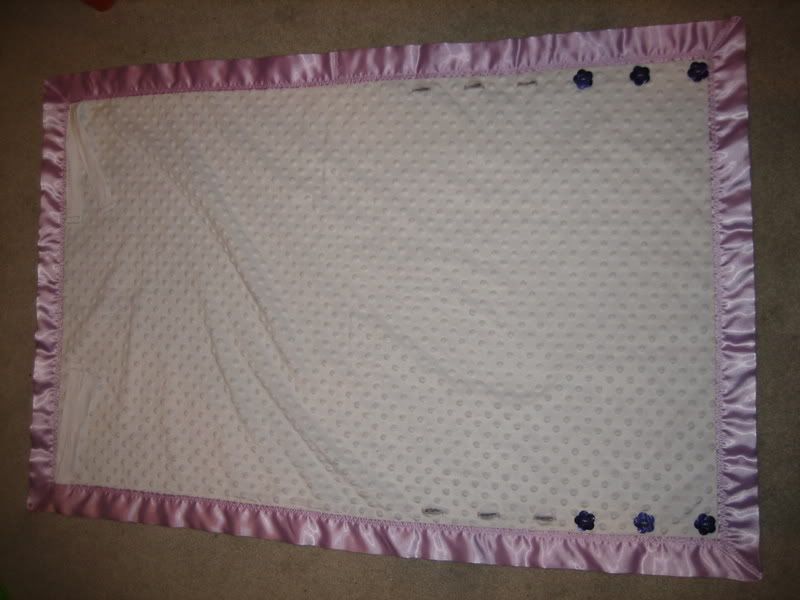 This picture shows my main mistake with this project; I somehow measured the button holes on one side (bottom in picture) closer to the buttons than on the other side. They are still spaced the right distance apart from each other, so they still work and you can't tell when the blanket is buttoned, so I'm still reasonably satisfied with it.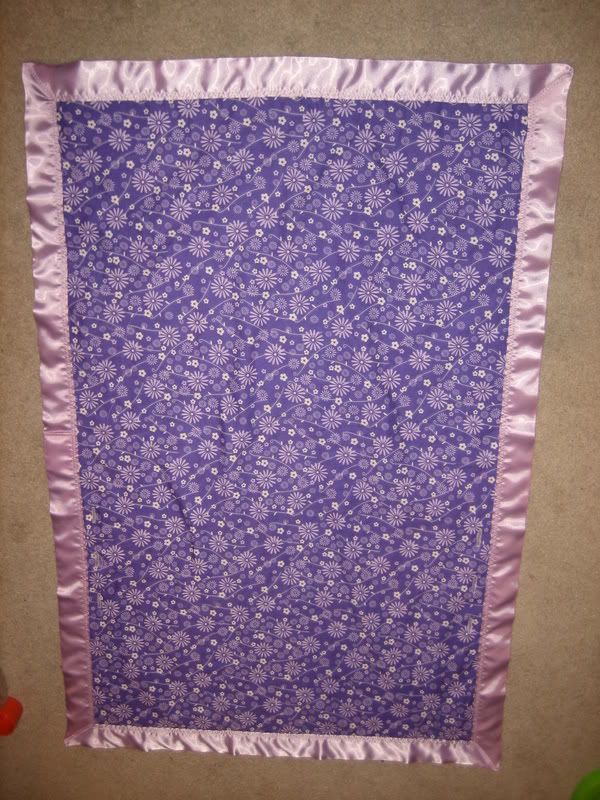 This is a picture of the front side of the blanket. The purple fabric is cotton, the white fabric is super soft minky, and the binding is just light purple satin blanket binding.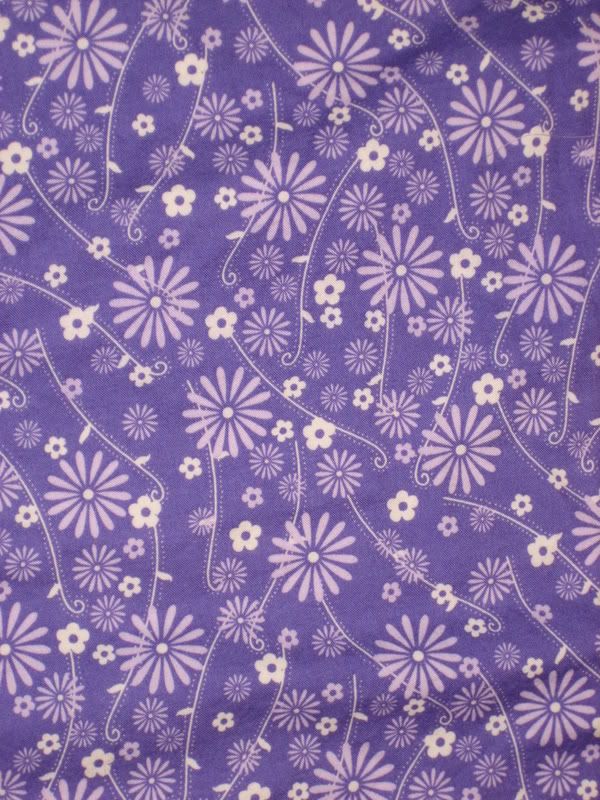 Close-up of the fabric.