I want to make a soft ABC book for my son. I have made him a felt name book that I posted, but I want to do something different for the ABC book. He loves this Sesame Street book where the characters and other objects come out of pockets. I want to do something similar with the ABC book. My question is what material should I use, felt or fabric? I want it to hold up well while my son takes the objects in and out of the pockets. I know how to make a book with felt, but I'm not sure how to do it with fabric. Please help!
Here are some pics of the SS book.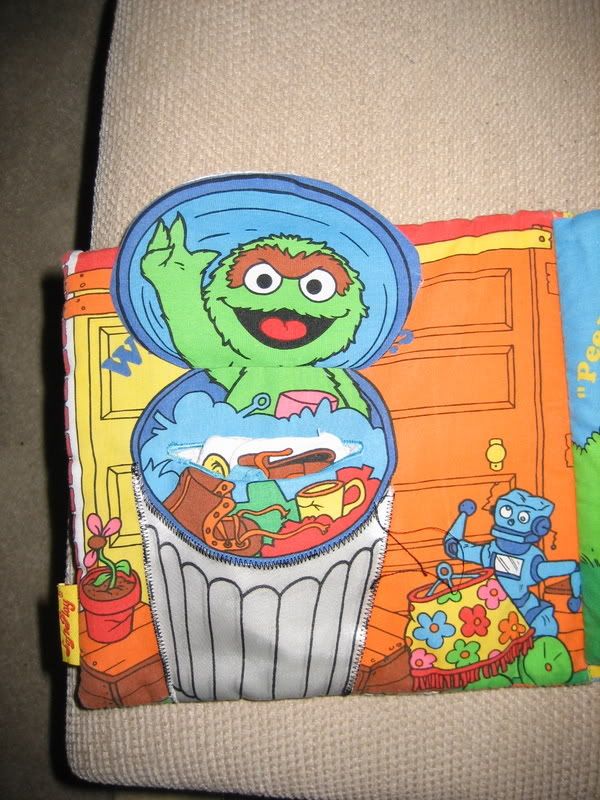 Objects in the pocket.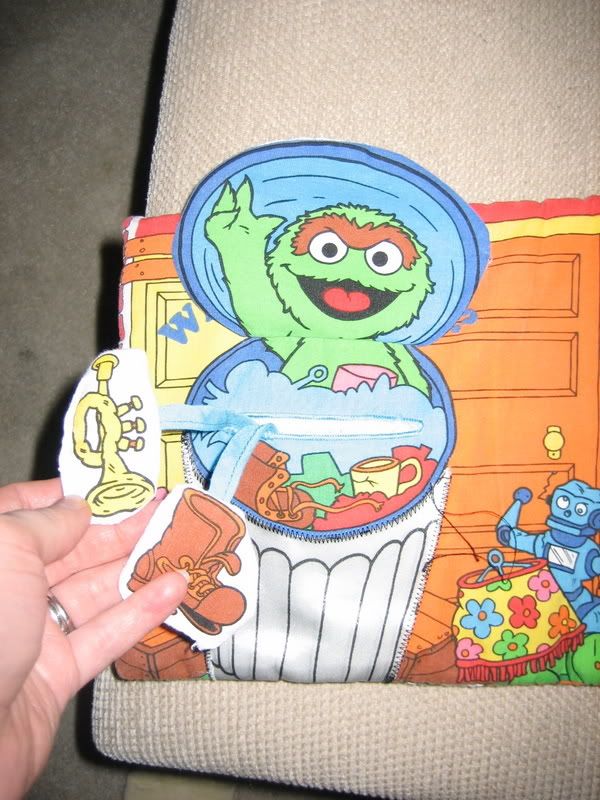 Objects out of the pocket.
Thanks!