One of my close friends is getting married at the end of next month, shehas been dating her fiance for nearly 4 years, and we all were close friends in high school. She is not a traditional kind of girl, she likes to write stories and is exceptional at singing and acting. ever since i have known her, she has always drawn this star emblem with arrows pointing towards the center, she even got it tattooed on her back. so when it came to finding a good present for her 'kitchen tea' i chose to buy her some napkins and embroider her symbol on them.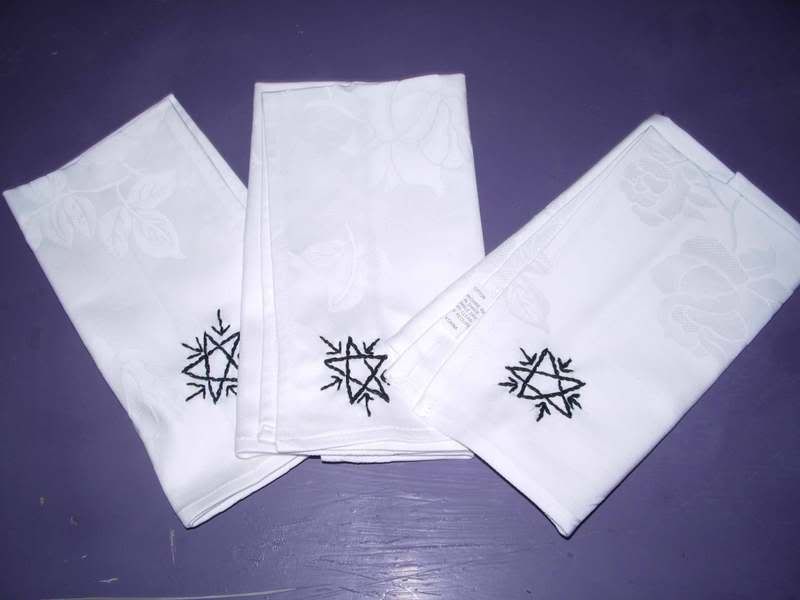 all in all there are six napkins. i will be sending them off in a package to her as well as this item
https://www.craftster.org/forum/index.php?topic=228463.0
hope she likes them!