well i was very sad to only recieve half of the items that AlternaWidget sent to me, but i will endevour to try and rescue the box from certain destruction! i shouldnt think they will destroy the gorgeous outside of it, however, i am very happy with what i
did
get! and i have uploaded these pictures to show you how awesome a swap partner AlternaWidget is!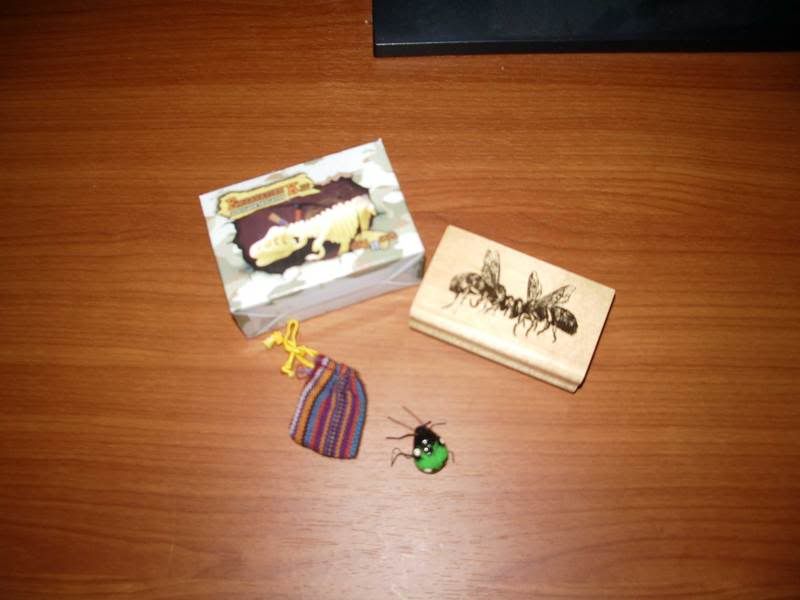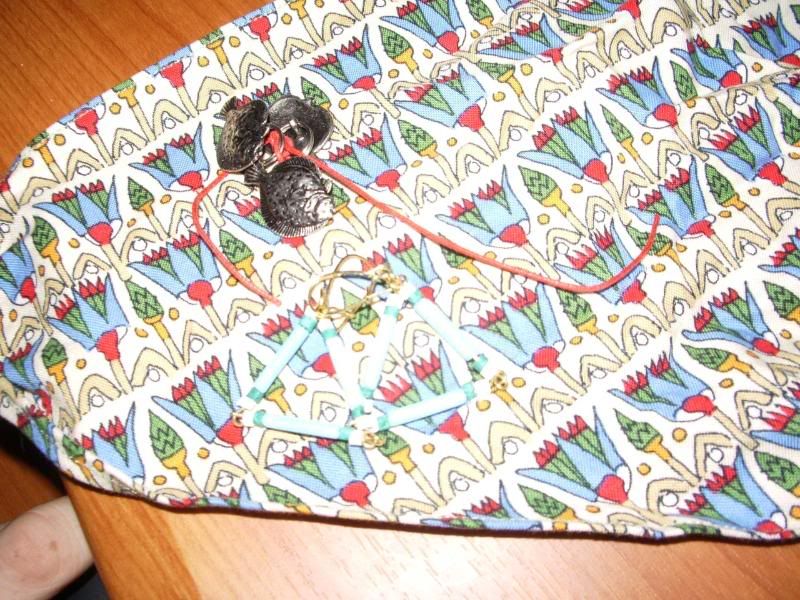 the earrings are in the one above, but you cant see them very well, my camera would not take any good photos! but look at that awesome egyptian/ reed fabric headband!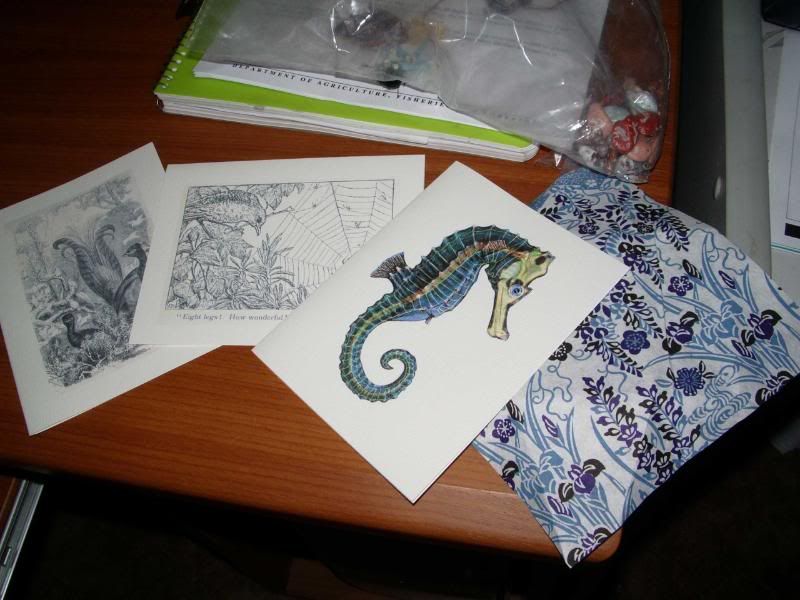 Here you can see the three beautiful notecards i got, one has a lyrebird on it, the other a spider and bird(the bird looks hungry) and the last one has a beautiful sea horse on it! they all came with envelopes too. (also if you look in the corner you can see whats left of a zip lock bag about a quarter full of chocolate rocks, it has seriously, ten left in it! haha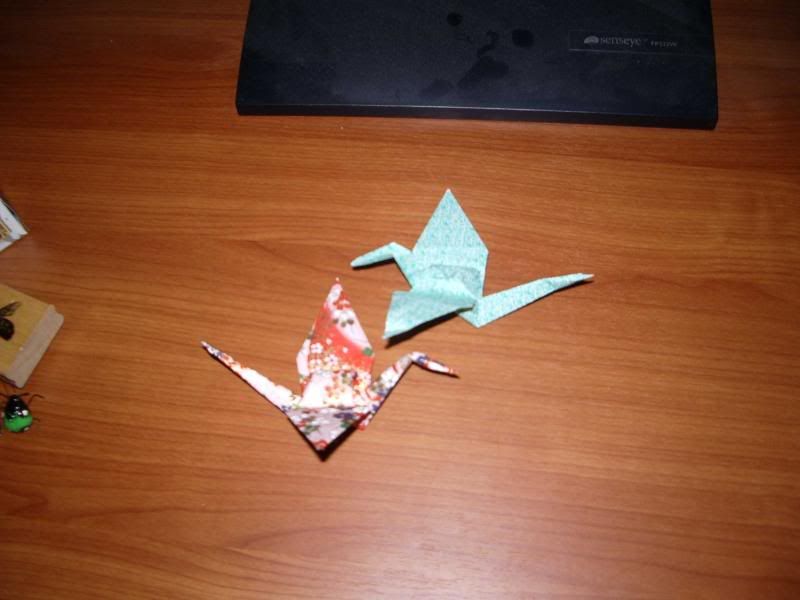 and two beautiful paper cranes, made from washi paper i presume?! they are wonderfully soft, i love the textures!
even though i didnt get all of Alternawidgets package, im very happy with what i did get. its all beautiful, thank you very much!