So, my favorite Tiki Bar ever is
Forbidden Island
in Alameda.
And last Sunday they had a Zombie night.
It was fantastic.
We drank zombies, we saw zombies, they played zombie movies.
Instead of dressing up as zombies, my friend and I went as Zombie Patrol.
Zombie patrol is something we made up one night a few years back.
It's like zombie hunters, but crazy.
Anyways, a couple weeks before zombie night I saw this striped shirt at Old Navy.
Acid green and gray, what could be better.
Also, it was on serious sale.
But it didn't fit right, so I bought in XX-large and figured I would use the fabric.
I did, to make sleeves for my zombie patrol T-shirt!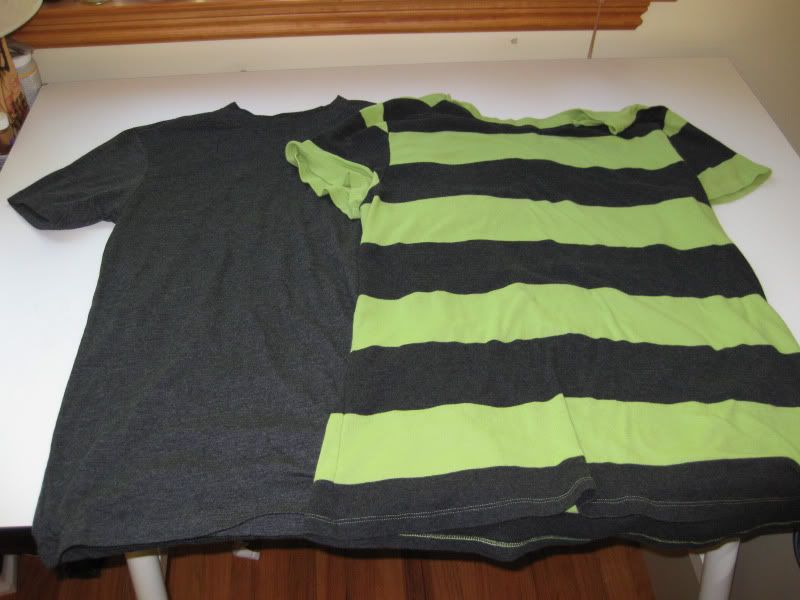 The gray shirt is from target, it matched amazingly well considering I did not buy them to go together.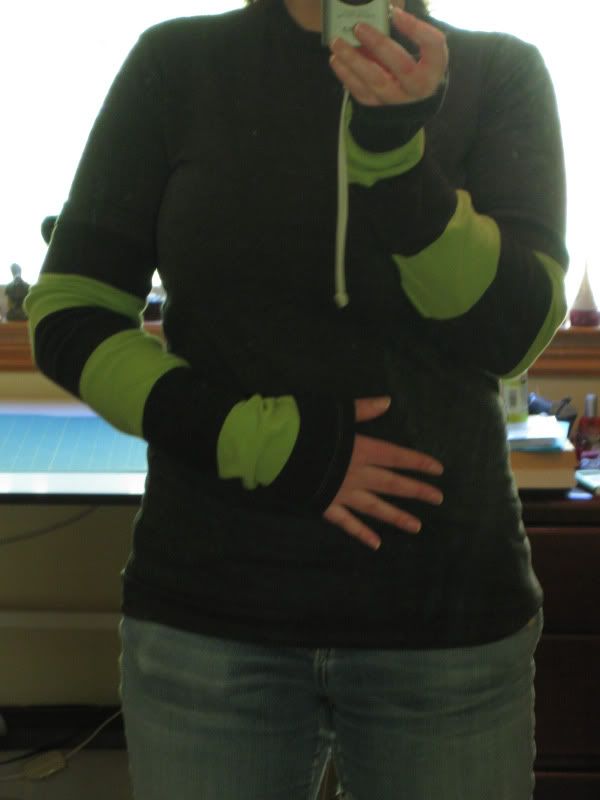 I cut them up and put them together so it looked like I was wearing the striped shirt as a long sleeve undershirt.
Yay surger.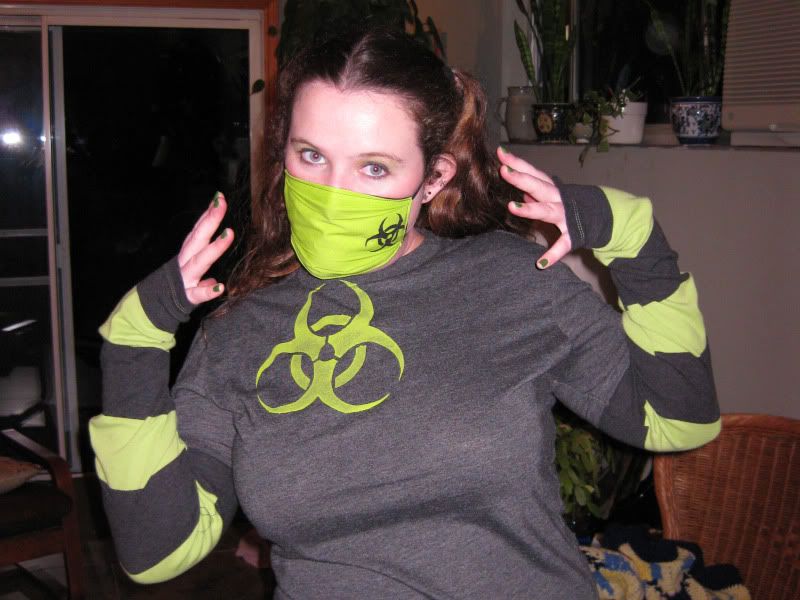 Then I freezer paper stenciled a radioactive symbol on the front.
With acid green paint of course.
Actually it was gecko green...
But anyways, please ignore my special pose.
This was after the drinking.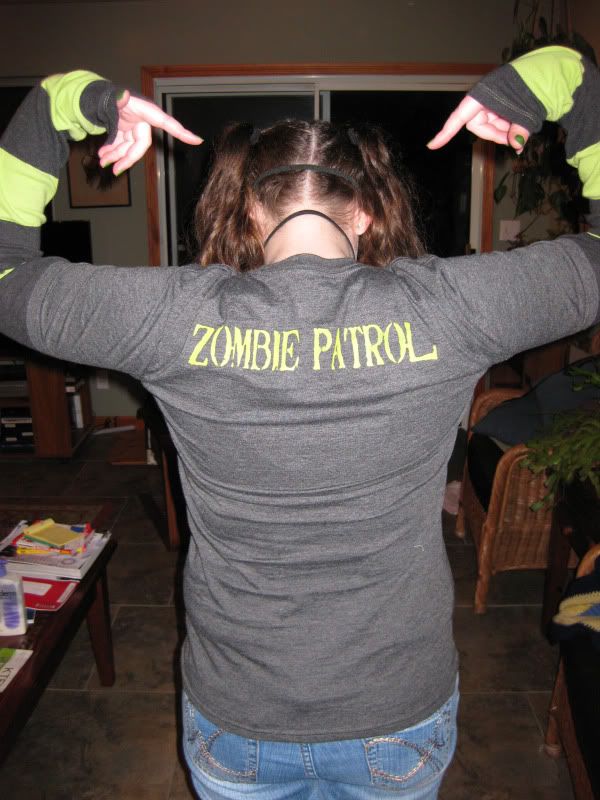 The back.
I really like the text.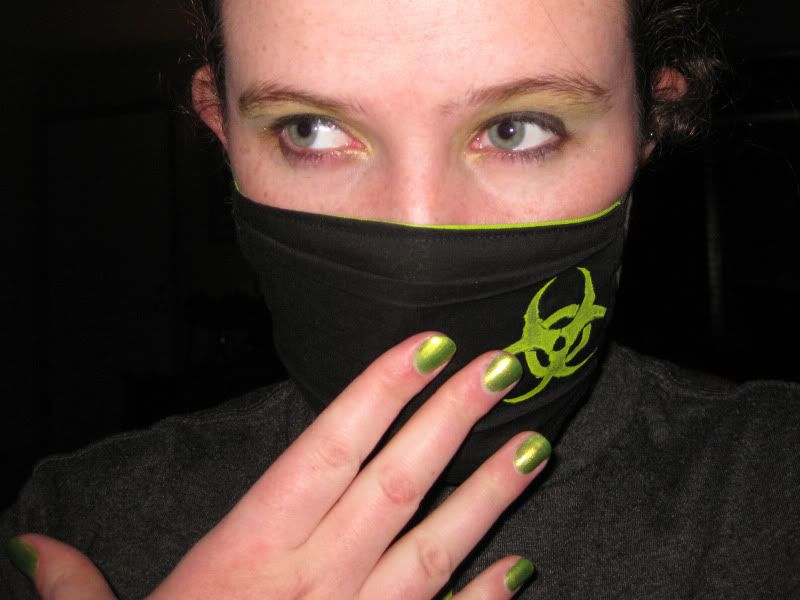 I also made a mask.
It's reversible.
Also with a radioactive symbol.
It was really easy to make too.
The night was really fun.
And I had a lot of fun making the outfit.