So I am in an animal science class and had to do a helping animals project so usin my crafty knowledge I decided to make doggie sweaters for smaller dogs who get cold in the winter. I donated the sweaters to the Humane Society of Fairfax County (virginia) they said they'd probably sell them in their thrift store which helps with the medical expenses of all the animals they have. I used simplicty patern 3975 which I really like. So here they are.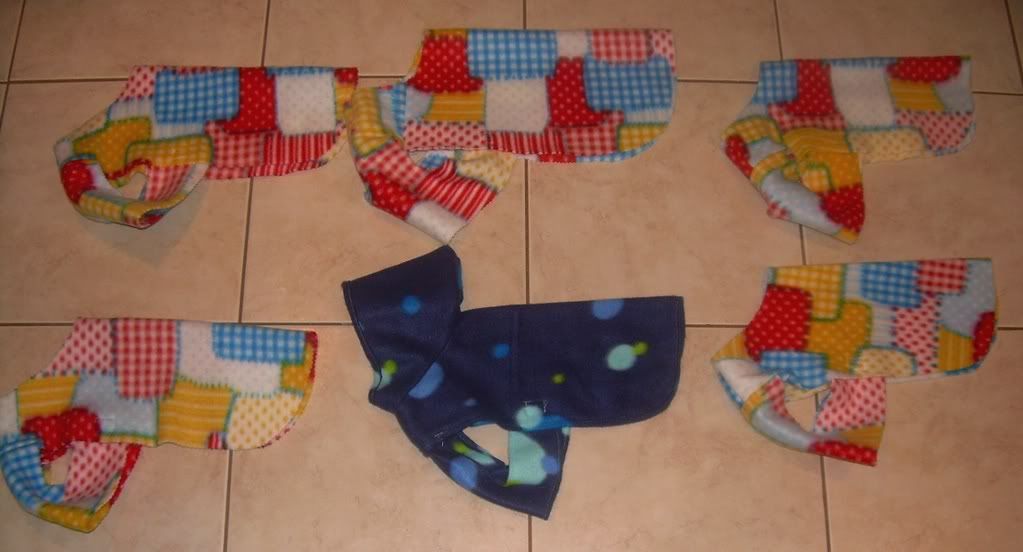 Originally I made 7 but messed up with the velcro so theres only 6 the one in the top middle is for medium sized dogs.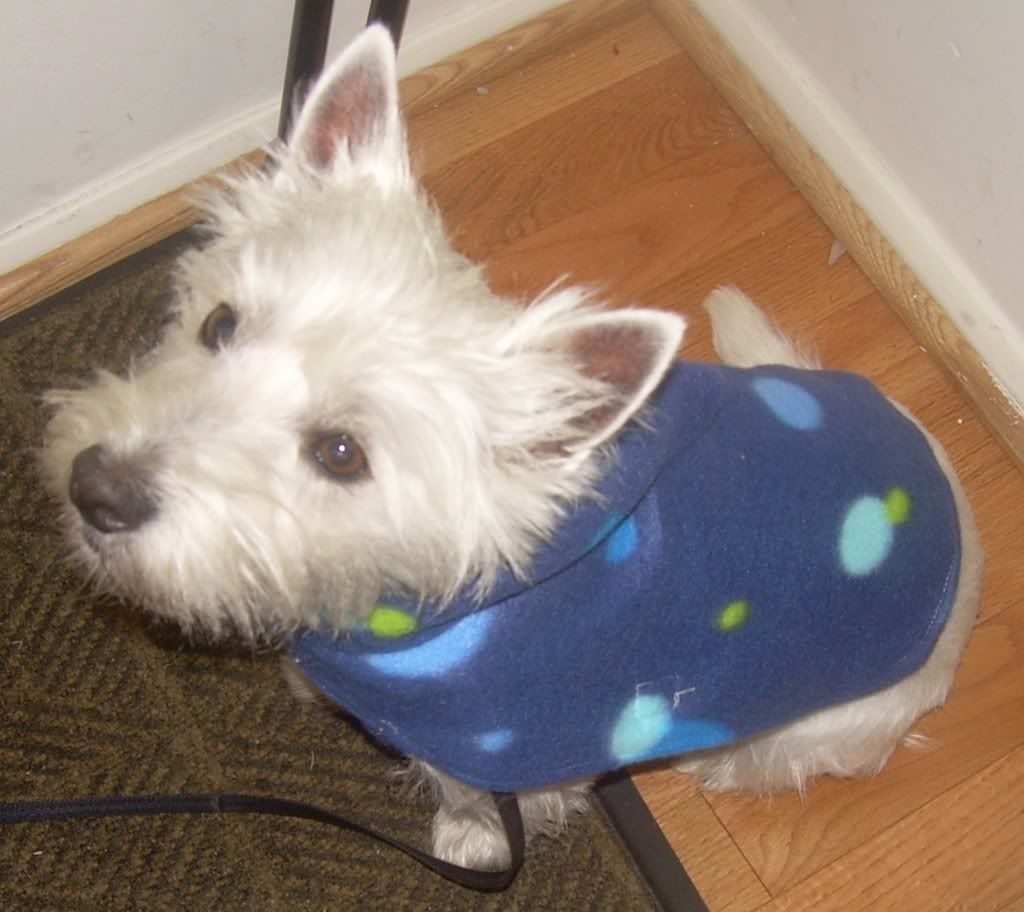 hood down
hood up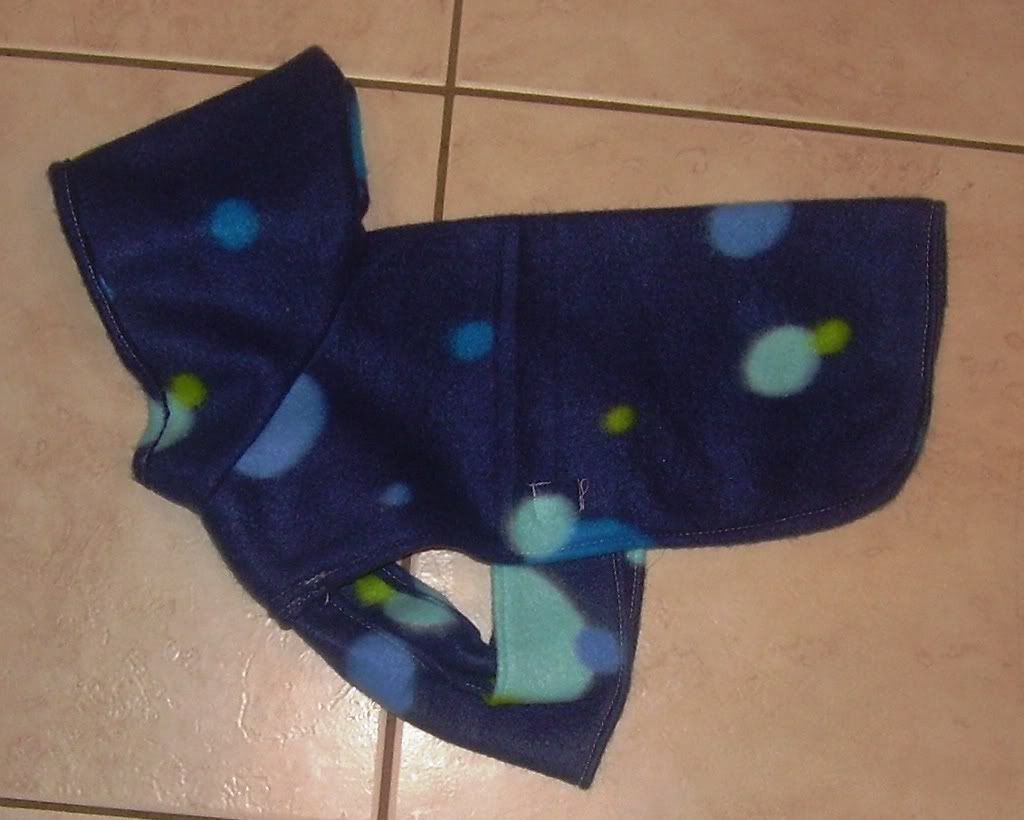 This one is my favorite I think its super cute with the little hood
haha it looks like he's smiling
The small version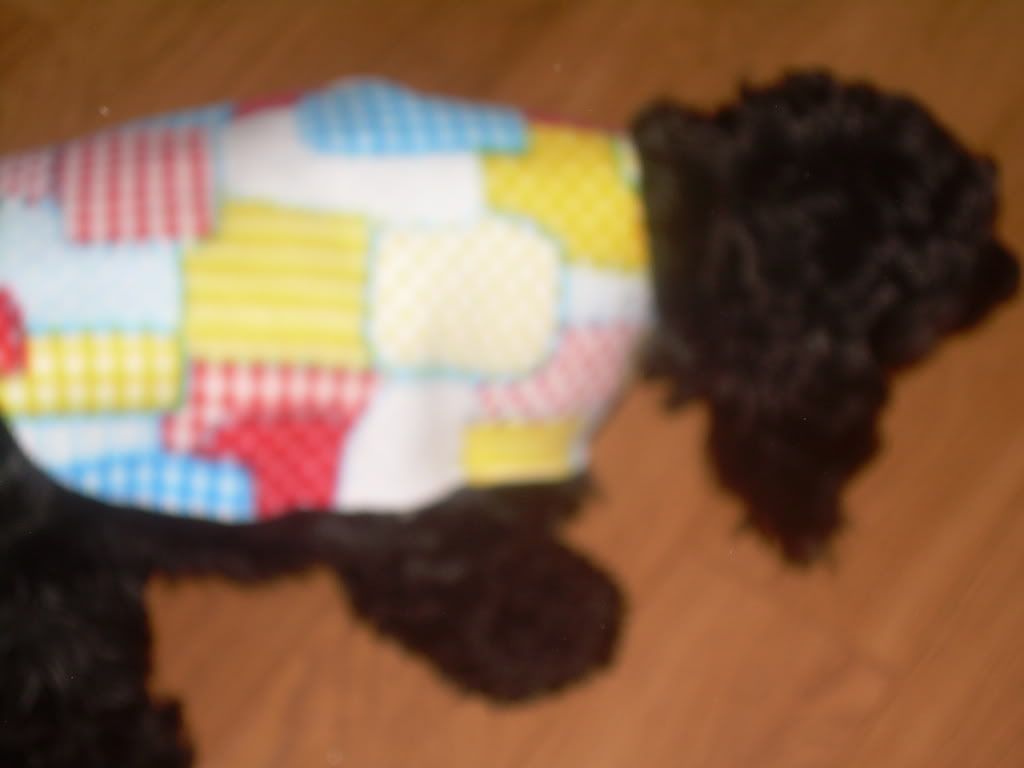 medium version (sorry its blurry, dogs are not very good models)
I had a ton of fun making these and everybody liked my project if only it would actually get cold enough to need them here its still pretty warm compared to other places.
Comments are appreciated thanks.